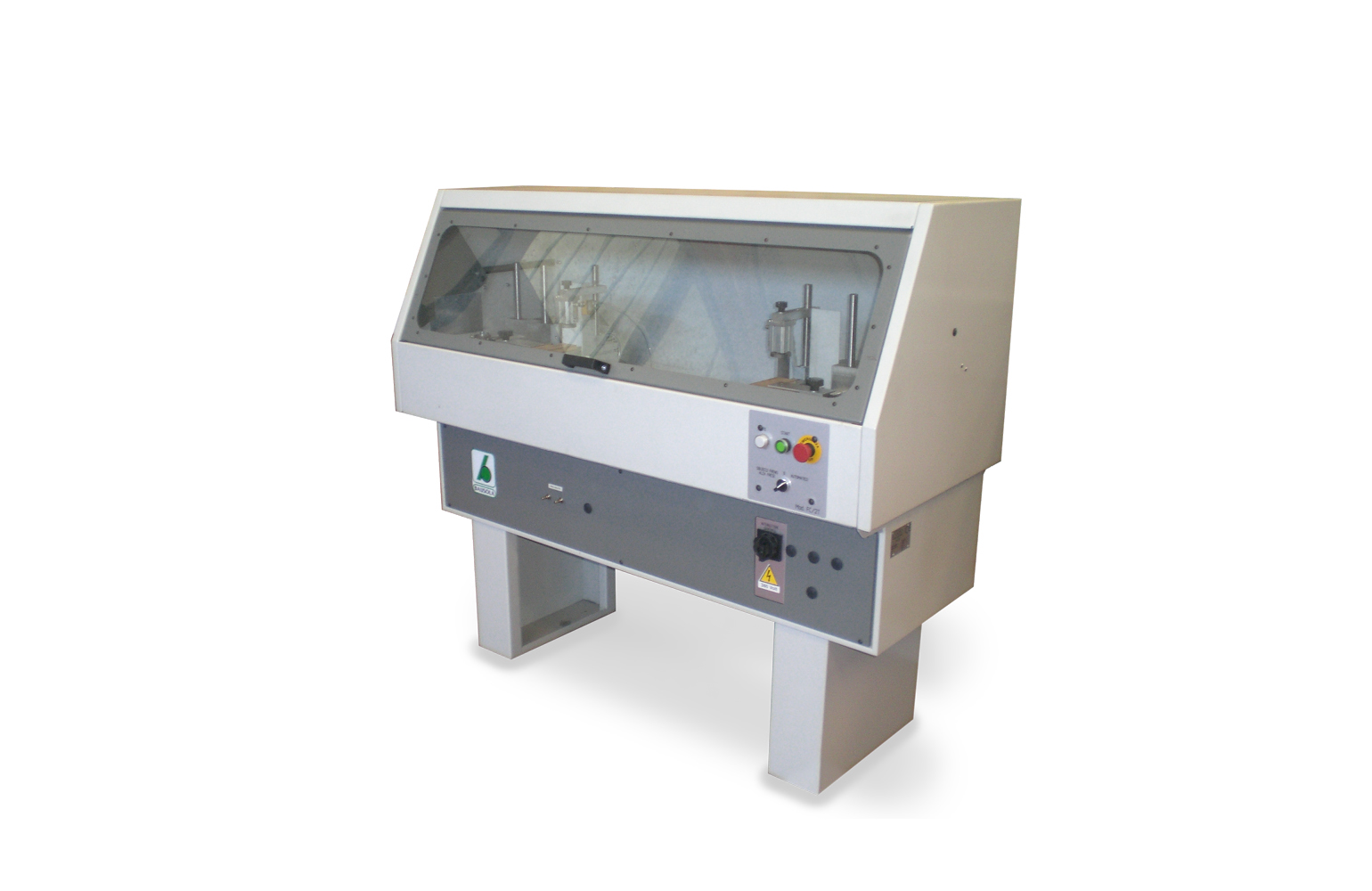 linear_scale
Effective length:
800 mm
donut_large
Tool max diameter:
100 mm
Description
Heels cutter with 2 heads
BAUSOLA FC-2T
Milling machine with fully automatic cycle.
It performs the gleaning of the tenons and the execution of her heels on the beam.
Possibility of executing the tenons on the slats of the blinds.
By means of Revolver 4-position allows adjustment the different lengths of the calcaneus to perform.

Optional:
Left side tunnel for execution of heels on transoms longer than 800 mm.
Specifications:
N. 2 indexable heads with scoring blade and glene 100x60 mm diameter each
N. 2 engine heads 0.75 kW each
N. 2 diameter suction ports 80 mm each.
Minimum length of 215 mm work
Maximum length of work 815 mm* (internal cutters)
Maximum working thickness 75 mm
Maximum working width 180 mm
* Available with the possibility of working useful length of 1500 mm
  (mod. FC-2T/1500)
Operating Head
Left mobile shoulder detail complete with pneumatic control for manual movement and locking of the same.
 
Vertical piece for holding the piece, complete with control pressure switch.
 
Ø 100 mm cutter for making the heel (milling) from bottom to top to minimize the possibility of chipping the workpiece.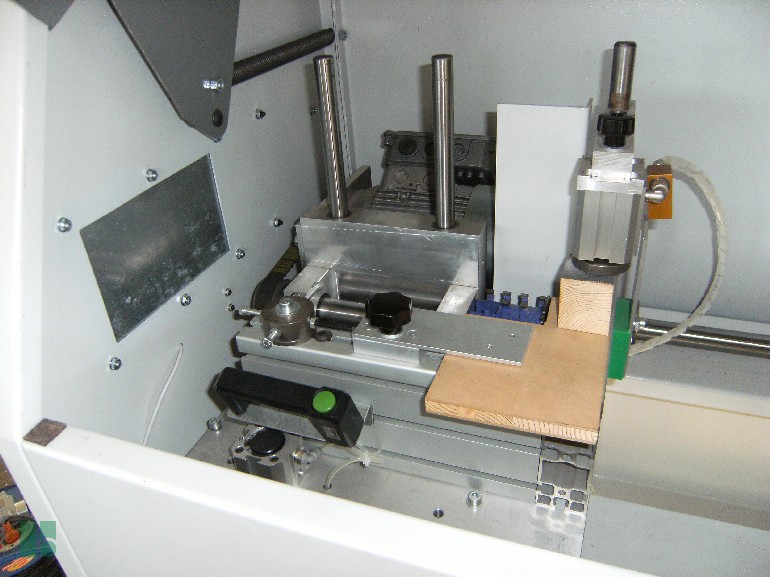 Front door
Protection of the milling area by means of a manual door with safety switch and a lexan front panel to ensure ample visibility during the work cycle.
Tunnel (Optional)
Ideal for machining parts over 800 mm. of length.

The option includes a selector positioned on the control panel, which excludes the operation of the moving head (left side of the machine).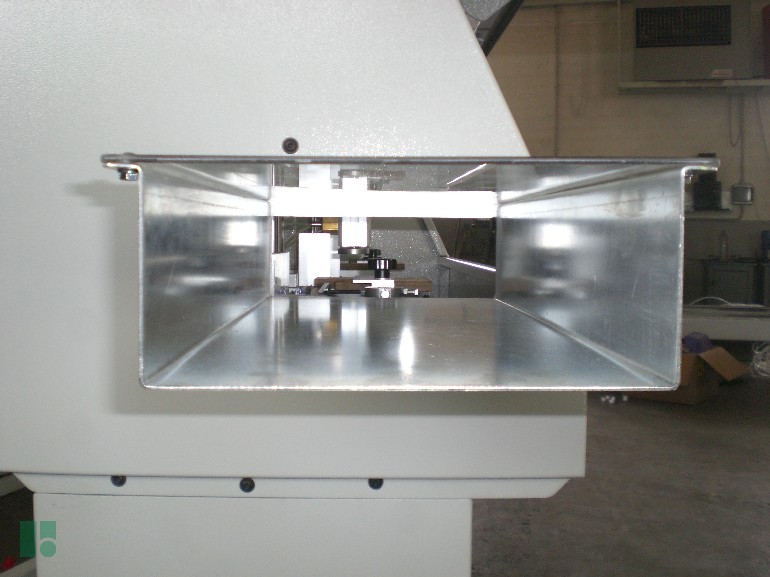 Related machineries
BAUSOLA SB1-P
Milling machines
Perfectly blunt by copying system including any kind of cue sticks in double mansard (heart or drop)

Equipped with:
N. 4 rasps beveled at 30 degrees
Technical specifications:

Minimum working thickness of 6 mm working
Maximum working thickness 30 mm   
Minimum working length 20 mm
Maximum working length ...
swap_horiz
Discover more open_in_new
BRAND: BAUSOLA
MODEL: FC-2T
check_box
EC legislation:
Compliant
Request infos
BAUSOLA FC-2T