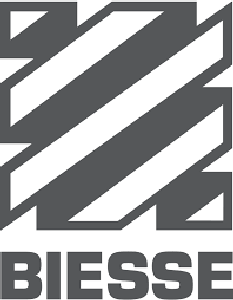 —
BIESSE
ROVER 22
Numerical control machining center
restore Production year: 2001 error_outline Status: Good
domain Availability: Incoming check_circle EC legislation: Compliant
Price on request
chat Request info
vertical_split
Controlled axes number:
4
filter_list
Arms number:
6
Description
Numerical control machining center
BIESSE ROVER 22
It is a compact and high-performance machining center, designed for the production of furniture, honeycomb doors, solid element doors, windows and stairs.

Multifunction unit with blade aggregate, rotatable mda C.N. 360 ° continuously.

Rear stops for positioning of large pieces.

The 10-position revolver tool magazine on the X carriage makes it possible to have 10 tool positions always available at any point of the machine and to change the tool in a short time.

N. 6 Suction cup support arms displayed

The movements on the X and Y axes occur at 100 m / l '.
The movement in Y takes place by means of a ball screw.
The movement in X is obtained by means of a ground rack with helical teeth and double pinion with backlash recovery.
A device for automatic lubrication of the guides and screws guarantees the high reliability over time of all moving parts.

Drilling unit with 20 spindles with blade d. 120
settings
Technical details
Details
Mils connection drive motor
ISO 30
Tools warehouse positions number
10
*Shown values may vary depending on the configuration of the machine.
BRAND: BIESSE
MODEL: ROVER 22
check_box
EC legislation:
Compliant
business
Availability:
Incoming
Request infos
BIESSE ROVER 22