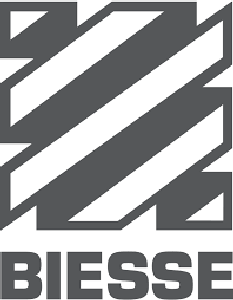 —
BIESSE
ROVER 24
Work center for panel work
restore Production year: 2000 error_outline Status: Good
domain Availability: In stock check_circle EC legislation: Compliant
Price on request
chat Request info
vertical_split
Controlled axes number:
3
filter_list
Arms number:
6
Description
Work center for panel work
BIESSE ROVER 24
A work center designed to offer top performance, fast and precise allows you to carry out complex processes in a short time and with high finishing quality.
The handling of the Y-axis is carried out by means of ball recirculation screws Ø 32 mm.
The handling of the X-axis is obtained by means of a rectified rack with helical teeth and double pinion with game recovery.
An automatic lubrication device of guides and screws ensures the high reliability over time of all moving parts.
settings
Technical details
Details
Mils connection drive motor
ISO 30
Tools warehouse positions number
11
Security
Sensitive carpet
*Shown values may vary depending on the configuration of the machine.
BRAND: BIESSE
MODEL: ROVER 24
check_box
EC legislation:
Compliant
business
Availability:
In stock
Request infos
BIESSE ROVER 24