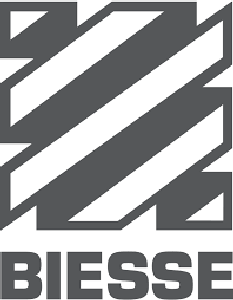 —
BIESSE
ROVER 30 S2
Machining center for wood panel
restore Production year: 1999 error_outline Status: Discreet
domain Availability: In stock check_circle EC legislation: Compliant
Price on request
chat Request info
vertical_split
Controlled axes number:
3
filter_list
Arms number:
8
Description
Machining center for wood panel
BIESSE ROVER 30 S2
Work table:
Universal jigs with pneumatic unclamping and bar supports to facilitate movement of big and/or heavy panels.

XNC numerical control
The XNC Numerical Control runs on a PC platform and uses a real-time multitasking operating system capable of controlling several processes simultaneously, such as programming while the machine is working.
The X-Windows graphic interface allows easy and intuitive use of the Numerical Control, since alla the avaiable functions are clearly recognisable through functional icons.
The XNC Numerical Control also allows dynamic display of tool routes while machining is taking place, and automatically shows error messages on the screen, giving the possibility of consulting the "On-Line Instruction Manual" directly on the page concerning the message displayed.
Technical Data:
Axes strokes:
X = 4290 mm
Y = 1850 mm
Z = 275 mm
Power of the boring head motor 1,7 kW
Spindles for vertical borings 10(X) + 10(Y)
Spindles for horizontal borings on 4 sides 6(X) + 2(Y)
settings
Technical details
Details
Mils connection drive motor
ISO 30
Tools warehouse positions number
7
Evacuation carpet chips (Optional)
check_circle
Security
Pressure-sensitive (sensing) safety mats
*Shown values may vary depending on the configuration of the machine.
BRAND: BIESSE
MODEL: ROVER 30 S2
check_box
EC legislation:
Compliant
business
Availability:
In stock
Request infos
BIESSE ROVER 30 S2