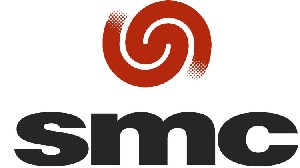 —
SMC

CIPSY CN
Numerically controlled milling machine for processing locks and counterplate
restore Production year: 2006 error_outline Status: Good
domain Availability: In stock check_circle EC legislation: Compliant
Price on request
chat Request info
vertical_split
Controlled axes number:
3
Description
Numerically controlled milling machine for processing locks and counterplate
SMC CIPSY CN
The CIPSY C.N. automatic cable machine has been made with the most advanced technological systems, which together with the robustness of design constitutes the prerogative of precision, reliability and simplicity of learning.

General characteristics:
Linear and circular interpolation of the milling axes.
Axis movements controlled by Personal Computers.
The movement of the longitudinal axis sees the use of a particular technology that guarantees the absolute absence of vibrations.
Rotating snail driven by a pair of pulleys and toothed belt with "0" clearance with steel inserts, pretensioned ball screw.

Operating head:
Motor (Electrospindle) horizontal / vertical kW 3.3, for the execution of milling and drilling at 0° or 90°

Supplied accessories:
N. 2 Side mechanical beats
N. 2 Front supports
settings
Technical details
Details
Mils connection drive motor
ER 32
Grips number (Optional)
2
*Shown values may vary depending on the configuration of the machine.
BRAND: SMC
MODEL: CIPSY CN
check_box
EC legislation:
Compliant
business
Availability:
In stock
Request infos
SMC CIPSY CN