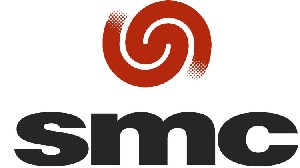 —
SMC
REGO 92
Vertical hydraulic clamp
restore Production year: 1999 error_outline Status: Good
domain Availability: In stock check_circle EC legislation: Compliant
Price on request
chat Request info
reorder
Effective height:
2000 mm
linear_scale
Effective length:
3000 mm
filter_list
Total strength:
120 bar
Description
Vertical hydraulic clamp
SMC REGO 92
Iron beam structure.
Max pressure 110 bar.
N. 2 d. 80 x 1100 vertical cylinders.
N. 2 d. 50 x 1200 horizontal cylinders.
Height adjustable lower i-beam.
Machine featherd manual controls through push button panel.
4 positions manual squadres.
Safety photocell.
settings
Technical details
Details
Hanging frame
check_circle
Pressed timer
check_circle
Rack presence
Predisposition
*Shown values may vary depending on the configuration of the machine.
BRAND: SMC
MODEL: REGO 92
check_box
EC legislation:
Compliant
business
Availability:
In stock
Request infos
SMC REGO 92