drag_indicator
Tilting spindle
filter_list
Reversible rotation spindle
view_week
Movement type:
Electric
Description
c-tech Tilting Spindle Moulder
FELDER – c-tech F 700 M
The heaviest built Felder spindle moulder ever
The new, optimised machine concept of the F 700 M spindle moulder ensures that it is the perfect solution for all requirements of professional woodworking. Maximum machine construction precision from Austria and high quality premium components offer total precision, top user comfort and guaranteed reliability. Numerous innovations and proven Felder quality ensure that the F 700 M is an absolute highlight in its class.
Highlights:
Solid cast iron table offering vibration-free stability
Maximum ease of operation with "Power-Drive": electrical height and angle control
Felder spindle quick change system: quick changeover ensuring maximum productivity
Maximum operating safety: Spindle tilts rearwards from 90°-45°
Maintenance free tilting segment guide "Easy-Glide" with 6 year guarantee
320 mm table opening - a particular advantage when panel raising
Reliable repeatability and precise quick settings: The Felder MULTI-adjustment system
Variable speed control up to 11,000 rpm - perfect results in every material
settings
Technical details
Details
Tilting spindle
check_circle
Reversible rotation spindle
check_circle
Extensible frame
check_circle
Driver (Optional)
check_circle
*Shown values may vary depending on the configuration of the machine.
Quick change spindle system
Advantages of the Felder spindle quick change system:


Quick, easy change between different types of spindles


Ability to use 30, 32, 35, 40, 50 mm and 1¼" diameter spindles


Use of the Felder high speed router spindle for router bits or high speed tools at 15,000 rpm.


Automatic repeatable setting for series production work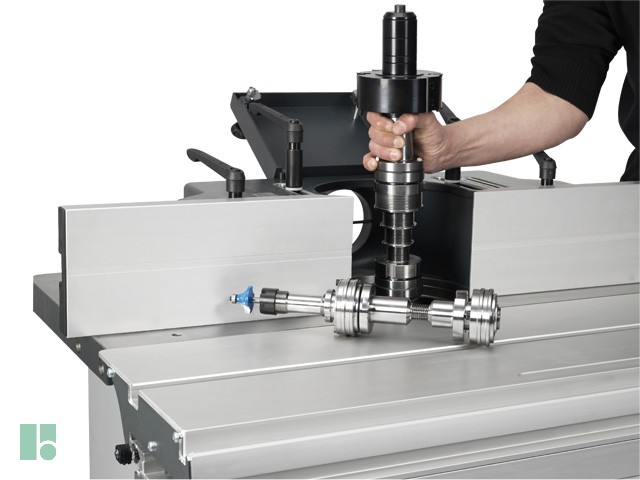 Multi fine adjustment system
Additional to the parallel guiding of the spindle fence the MULTI-adjustment system also enables


The quick adjustment to the tool diameter


Automatic repeat setting after removal of your fence


Parallel adjustments of the moulder fence


Quick and accurate adjustment


Measurement scale for depth of cut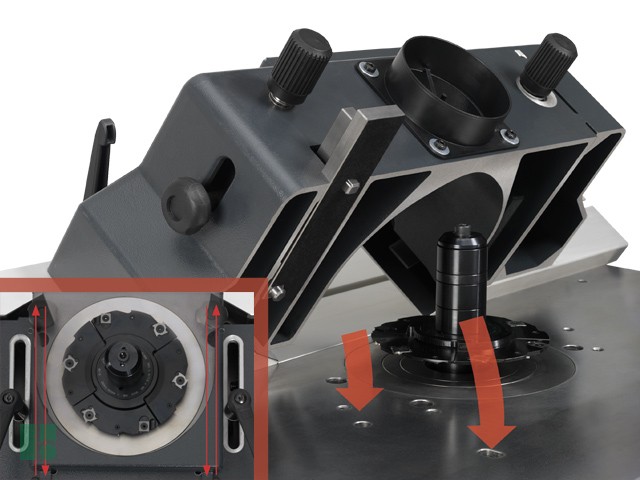 Spindle fence "230"
The fence allows tooling of a maximum diameter of 230 mm to be used. The fine adjustment can be set between -5 to +25 mm. The extraction of the chips is done via the integrated extraction connection.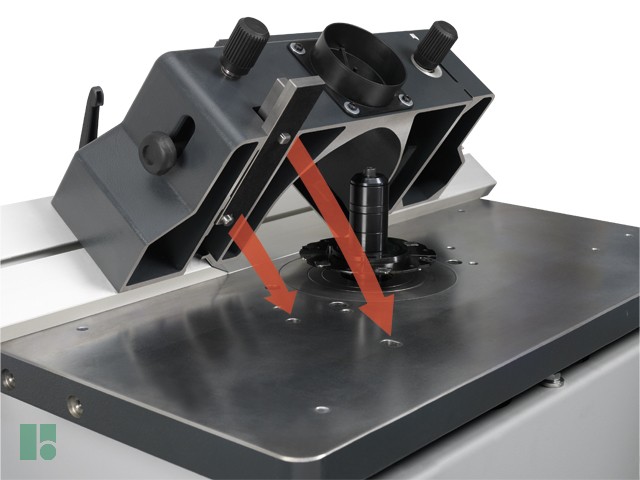 Spindle moulder unit 700
The Felder 700 Series spindle aggregate sets standards that are unparalleled.


115 mm useable spindle height above the table (140/160 mm)


Quick-change system of the moulder spindle


Change the speed simply from the front of the machine


Collet chuck spindle for router tools with a speed of 15,000 rpm


Electrical height adjustment with digital LED display


Electrical angle adjustment with digital LED display


4 operating speeds (3500, 6500, 8000, 10,000 rpm)


Rearward tilt 0° to 45°


Precise, double sided guide support


Dovetail guidance system of the height adjustment


Excellent vibration absorption from heavy cast iron unit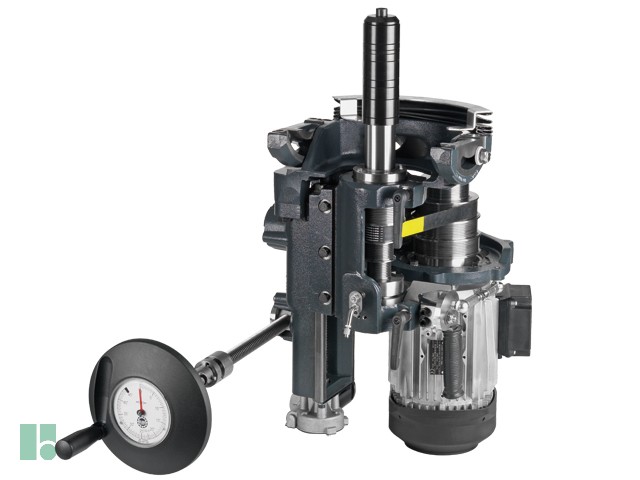 Power-Drive (Moulder spindle)
The fully electrical "Power-Drive" control offers exact adjustment and repeat accuracy. The saw blade height and the angle settings can be adjusted at the turn of a knob, the fine setting adjustments are carried out to tenth of a millimetre accuracy using a push button. Red LED digits display the current position in real time on the control panel.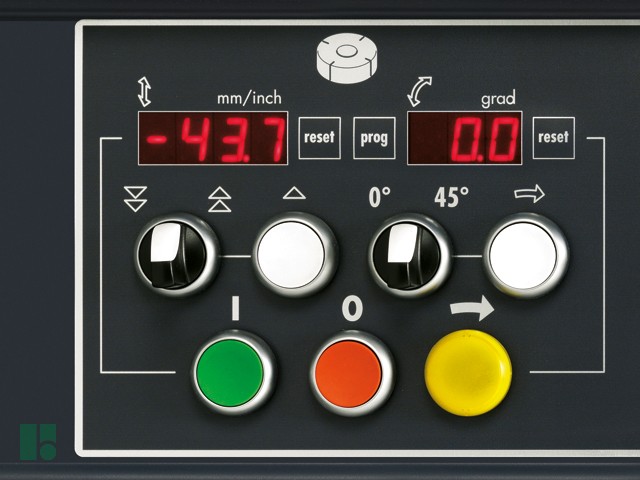 Table opening: 230 mm
The large table opening allows for maximum operator safety. For large dimension tooling, as used for tenoning and panel raising, the cutterblock can be conveniently positioned below the table.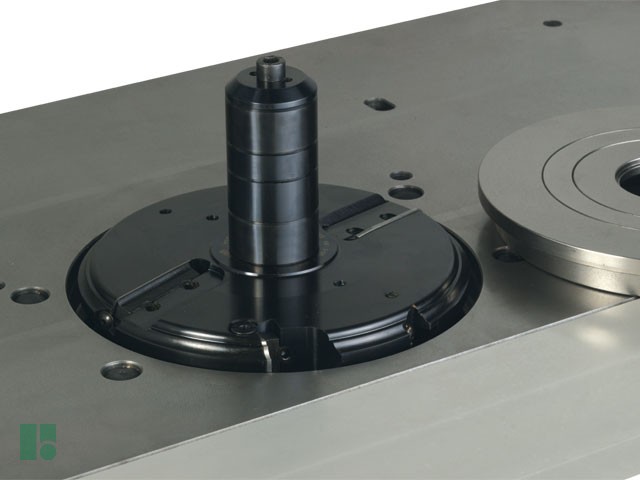 "Easy-Glide" - 6 year guarantee!


High precision double-sided trunnion support system


High load-bearing capacity and operating life


Play-free tilt


Unaffected by dust


Completely maintenance free


No lubrication required


6 year guarantee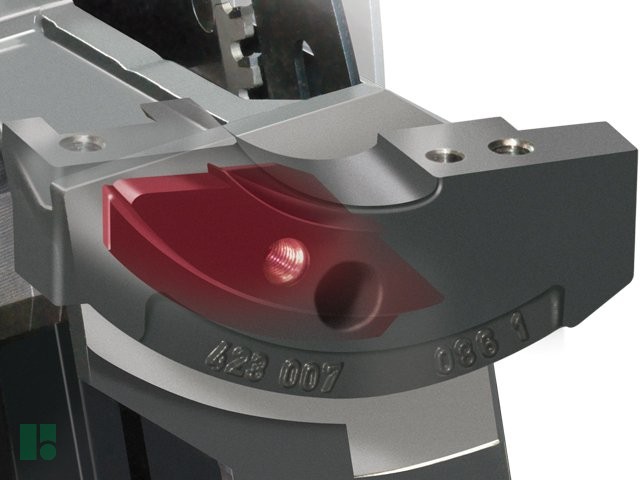 The FELDER moulder spindle tilts rearward: An important advantage for you when working with different sized workpieces!
Your Felder spindle tilts ­"rearward" for operational comfort and the additional following ­reasons: Safety, as there is no pinch point , Suitable for any workpiece size, Problem-free power feeder application, Impeccable machined surface, Optimal chip removal
Forward tilting of the spindle moulder can be dangerous and has serious handling disadvantages: Increased risk of accidents, Limited height of workpiece, Power feeder operation is not possible, Inferior workpiece finish, Poor or even impossible chip removal.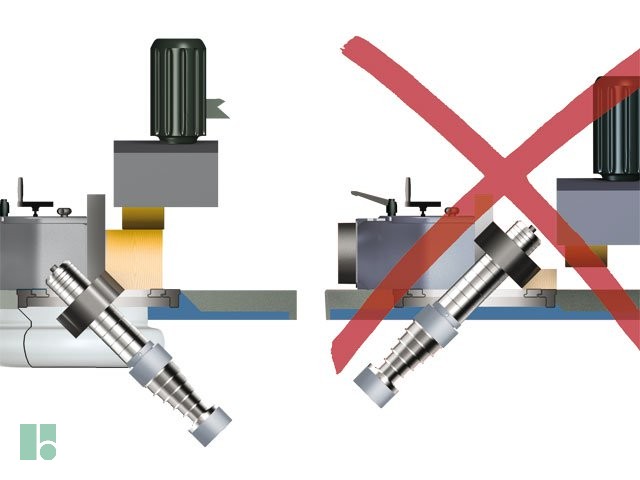 Solid cast iron tables
The solid cast iron moulding table is 1200 mm in width, with the large working surface ensuring maximum stabitily. The tried and tested Felder cast iron extensions can also be used when processing larger workpieces to extend the table up to a total length of 2500 mm.
Power feeder (Optional)
The use of a power feeder ensures that standard work when moulding can be carried out cleanly and precisely.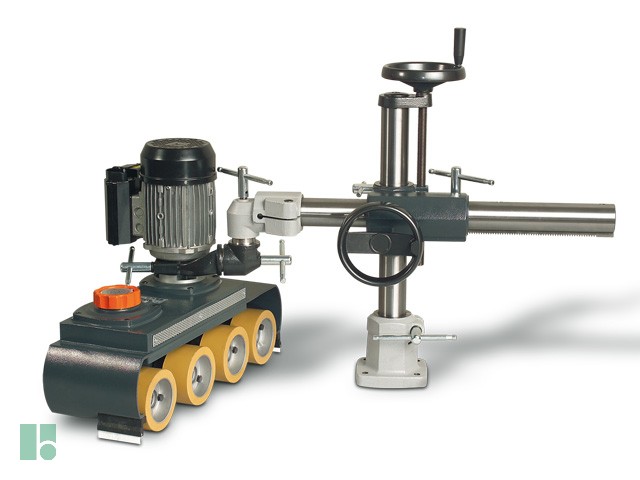 Table extensions (Optional)
Increase the usable surface of your machines with table extensions and additional supports from Felder. These ensure that you can process heavy and large workpieces with ease, without the need of any assistance.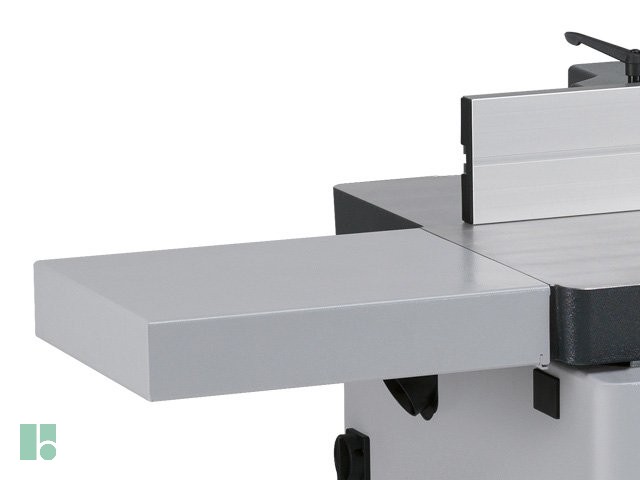 BRAND: FELDER - c-tech
MODEL: F 700 M
check_box
EC legislation:
Compliant
Request infos
FELDER – c-tech F 700 M