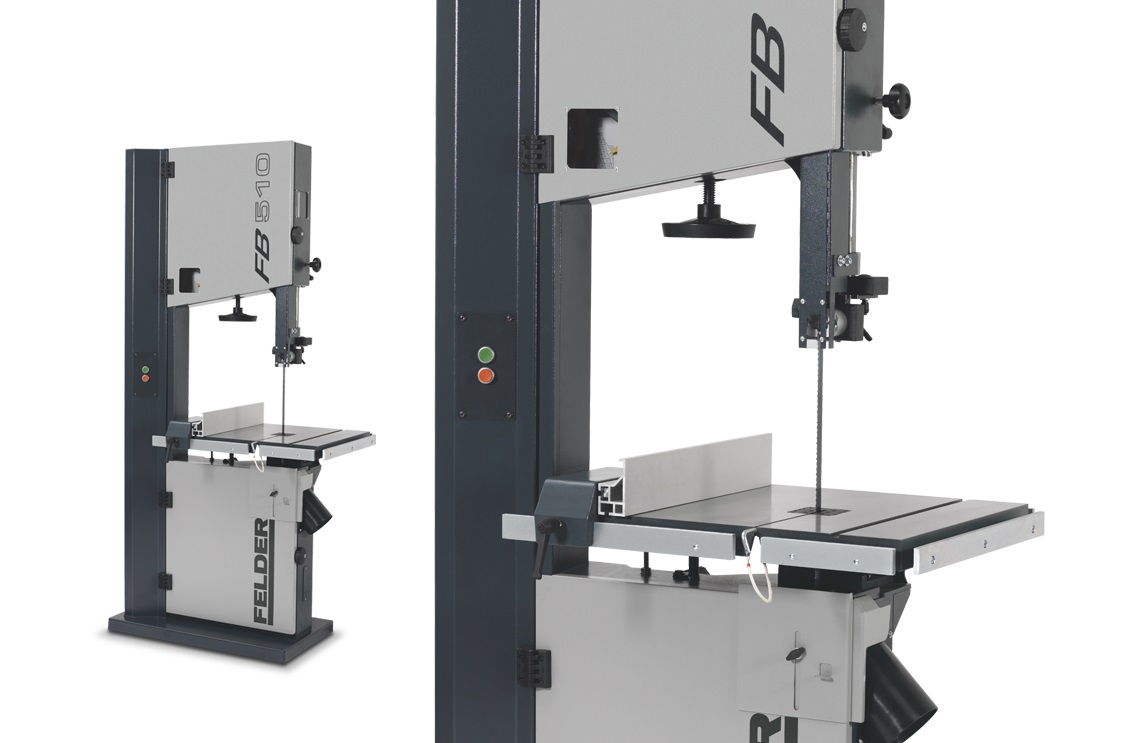 —
FELDER - c-tech

FB 510
Ribbon saw for cutting material into Modell and Styling blocks such as UREOL®, PURENIT®, SikaBlock®, RAKU-TOOL®
Price on request
chat Request info
reorder
Effective height:
410 mm
graphic_eq
Effective width:
480 mm
vertical_split
Tilting plan
open_with
Higher blades guidance
Description
Ribbon saw for cutting material into Modell and Styling blocks such as UREOL®, PURENIT®, SikaBlock®, RAKU-TOOL®
FELDER – c-tech FB 510
Rough cuts for model and mould construction
Regardless of whether they are being used for the cutting of models and styling block materials such as UREOL®, PURENIT®, SikaBlock®, RAKU-TOOL® or for the trimming of the clamping edge after the thermoforming process. Felder bandsaws offer high performance when processing synthetic materials.
The mid-range professional bandsaws from FELDER
Electronically balanced, solid cast iron wheels
Upper and lower blade guides
Saw blade tension indicator
Cast iron table, tiltable up to 45 degrees
Aluminium fence
settings
Technical details
Details
Flywheels diameter
500 mm
Tilting plan
check_circle
Higher blades guidance
check_circle
Lower blades guidance
check_circle
*Shown values may vary depending on the configuration of the machine.
Mitre fence (Optional)
The mitre fence is continuously adjustable between –45° and +45°. Great for mitre cuts!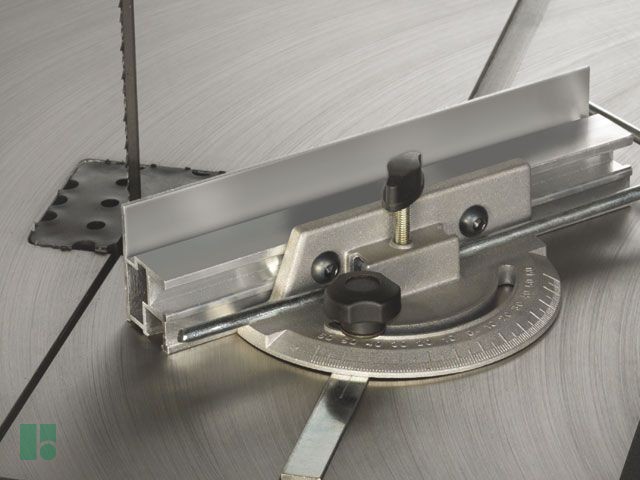 Rip fence (Optional)
The easily positioned aluminum parallel fence can be inserted to the left and right of the saw blade and easily placed on its side for flat workpieces.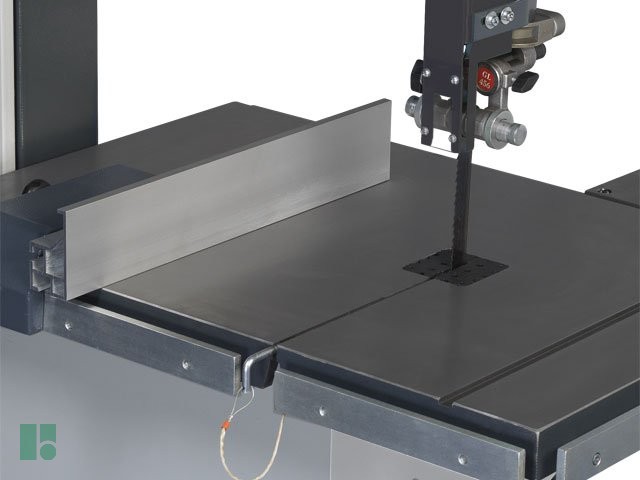 Tiltable table
The machined and polished cast iron table can be tilted from -10° to +45°.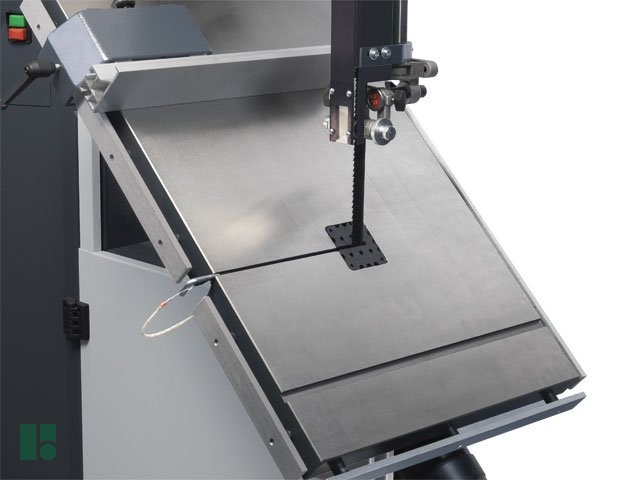 Cutting Height
With a maximum cutting height of 410 mm, the Felder FB 510 offers a wide range of uses and operations.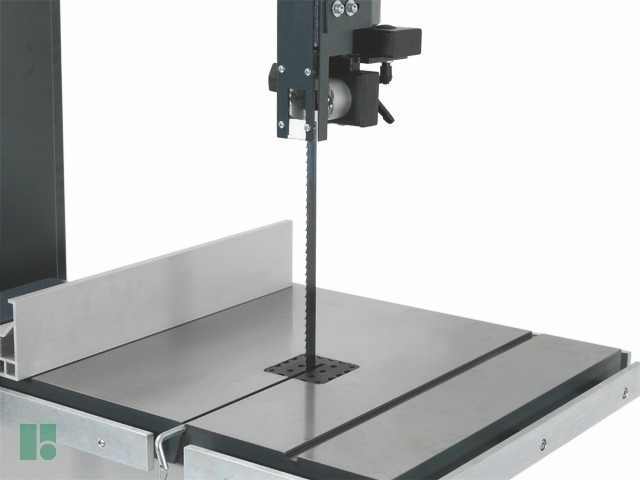 Table extension
The bandsaw is equipped as standard with the Felder-coupling system for the use of Felder table extensions. The cast iron table can be extended by up to 1000 mm in three directions.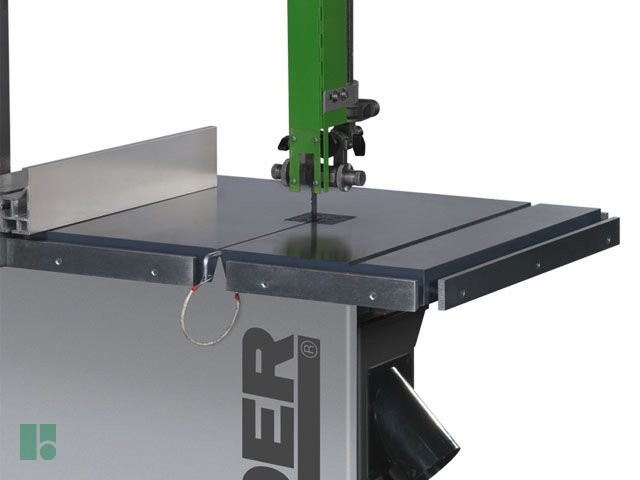 Sending unit (Optional)
With this device, you can process edges with different sanding pads (flat, round).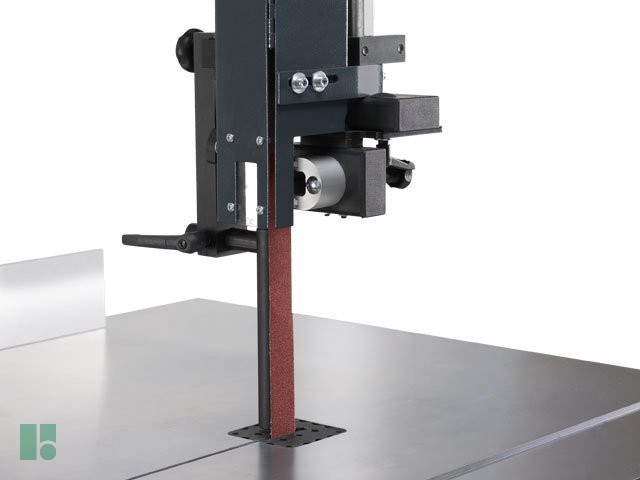 Saw-blades guides
Felder bandsaws are equipped with upper and lower table guides with fine adjustable side and rear rollers.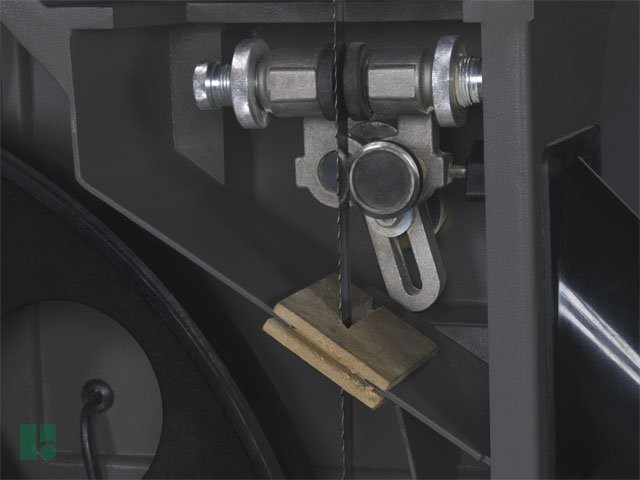 Table extension (Optional)
Table extension can be fitted on 3 sides.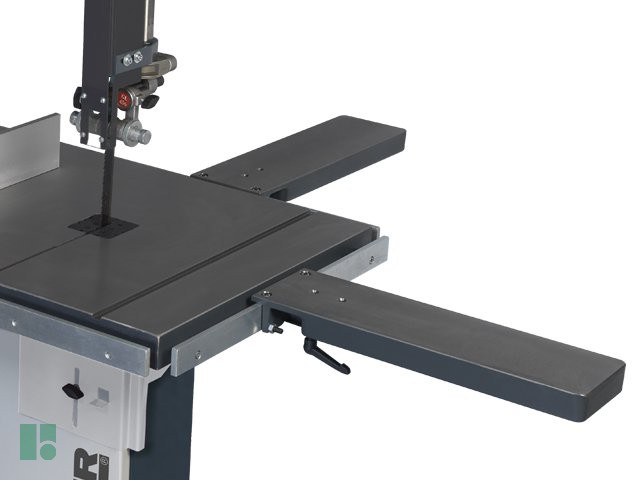 BRAND: FELDER - c-tech
MODEL: FB 510
check_box
EC legislation:
Compliant
Request infos
FELDER – c-tech FB 510