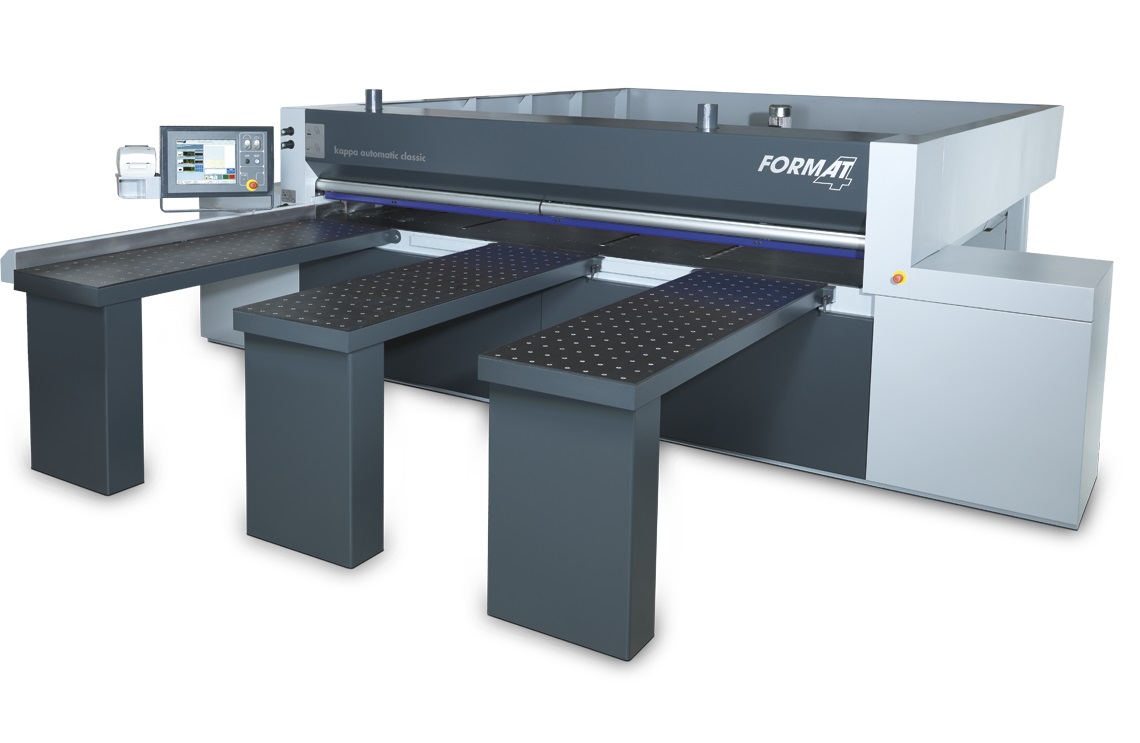 —
FELDER - c-tech

kappa automatic classic
Horizontal cutout of ACM composite aluminum panels (Alucobond®, dibond®), fibrocement, drywall, high-pressure plastic laminate (HPL), aluminum honeycomb (Alucore®, Larcore®, Plascore®) and Corian®
Price on request
chat Request info
linear_scale
Effective length:
3200 mm (4300 mm opt)
graphic_eq
Effective width:
3200 mm (4300 mm opt)
view_agenda
Effective thickness:
67 mm
Description
Horizontal cutout of ACM composite aluminum panels (Alucobond®, dibond®), fibrocement, drywall, high-pressure plastic laminate (HPL), aluminum honeycomb (Alucore®, Larcore®, Plascore®) and Corian®
FELDER – c-tech kappa automatic classic
The compact beam saw for efficient cutting
The FORMAT-4 kappa automatic beam saw fulfils the individual requirements of the discerning craftsmen with efficient panel sizing with an excellent price/performance ratio, with a 2m² less space requirement than saws with the same cutting length.

The classic model convinces with the generous basic specification, with cutting lengths of 3,200 mm and 4,300 mm, two moveable support tables with air cushion function and a pressure device for an exact right angle cut when crosscutting. For perfect, chip free results, the main saw aggregate is equipped with a 7.5kW motor, has a max. 320 mm saw blade diameter and 68 mm saw blade projection. The intuitive touchscreen control concept ensures a quick and simple control of the machine.

 
... FORMAT-4 Premium machines for premium requirements
settings
Technical details
Effective working
Effective length
3200 mm (4300 mm opt)
Effective width
3200 mm (4300 mm opt)
Effective thickness
67 mm
Details
Scoring (Optional)
check_circle
Air curtain plans
check_circle
Grippers number
5 (7 - 10 opt)
Software/C.N.
Optimising software
check_circle
*Shown values may vary depending on the configuration of the machine.
Perfect process reliability (Optional)
In combination with the cutting optimisation software a label can be printed for each workpiece with various information (order number, intended use, CNC program, which side is to be put through edgebander).
Double guided measuring system on the material pusher
The panel pusher, made from solid steel is guided on both sides and is equipped with a magnet measurement band system. The combination of a highly precise servomotor and solid material grips ensures maximum repeatability is achieved.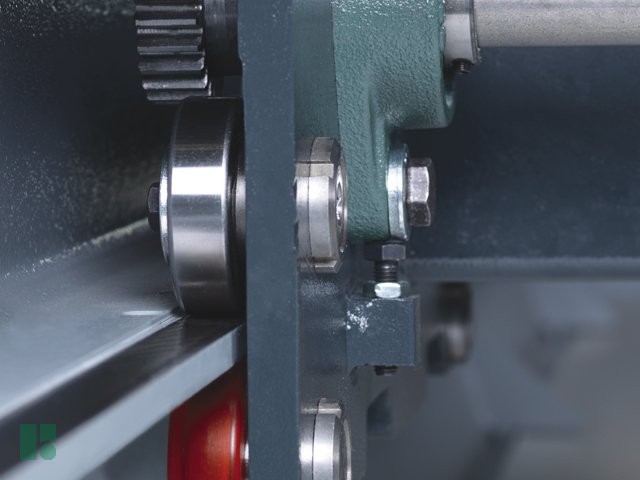 Simple operation
The simple design of the control panel and the clearly laid out menu guidance of the software control with a Windows based system, is intuitive in its operation. The kappa automatic can be equipped with Ardis cutting optimisation software. As an option, it can also be equipped with a label printer.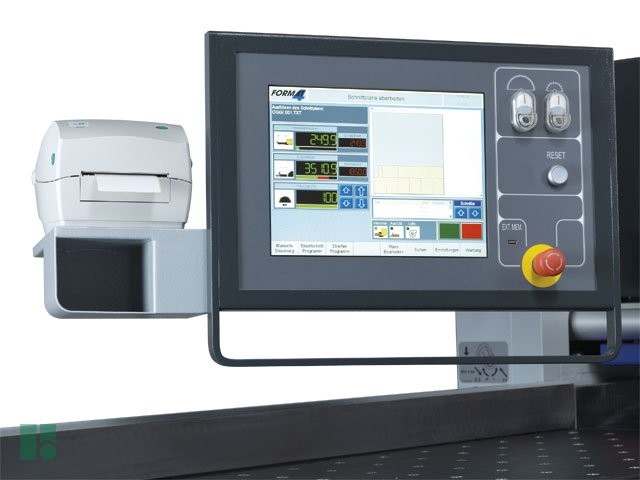 Saw carriage with main and scoring unit
The saw carriage with main blade and scoring blade running on ground and hardened round guides ensures an extremely smooth movement and an exact cutting angle.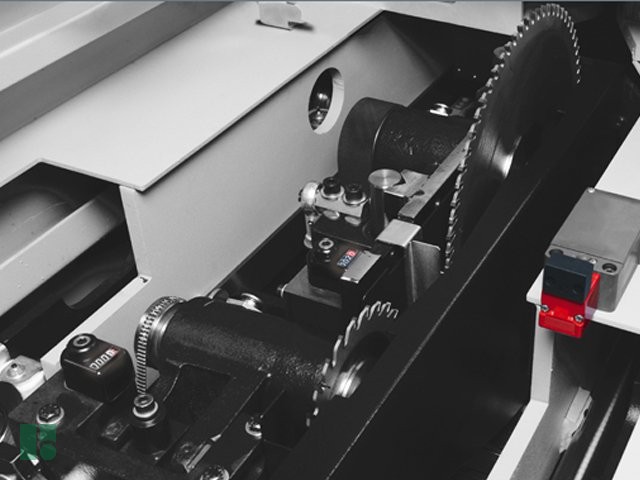 Saw carriage drive
The constant speed of the saw carriage is variable and can be set between 1–40 m/min from the control panel. The rack and pinion system on which the carriage runs guarantees a constant cutting quality regardless of the material being processed.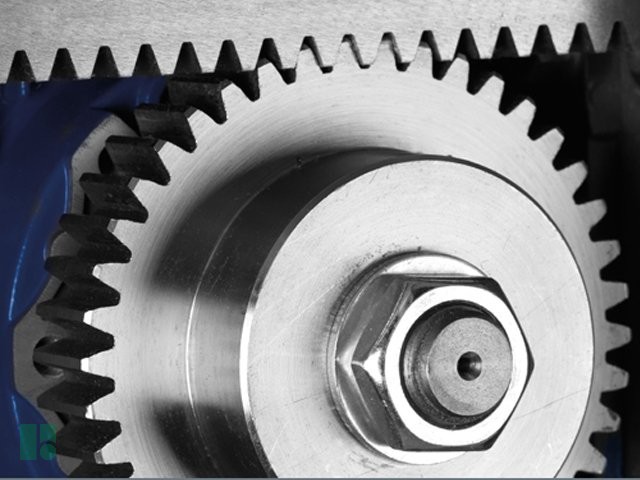 Roller track
The roller track supports the material pusher transport of panels and guarantees a precise feed of the panel material to the cutting line.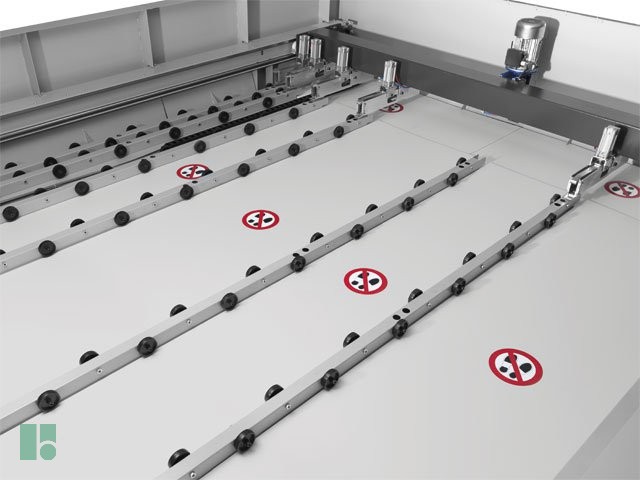 Workpiece transport
Solid steel clamps, pneumatically controlled, guarantee a safe and damage-free clamping of panel stacks (opening height 80 mm) and individual small panels.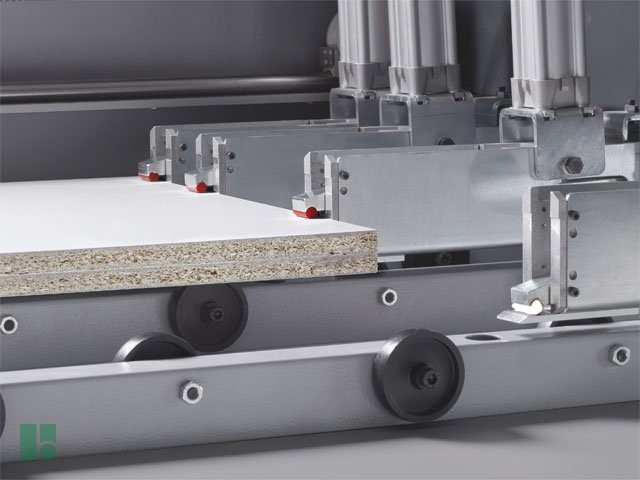 Pressure device
The pressure device with rollers presses the workpiece against the fence and guarantees an exact 90° angle (for workpiece widths 50–1200 mm).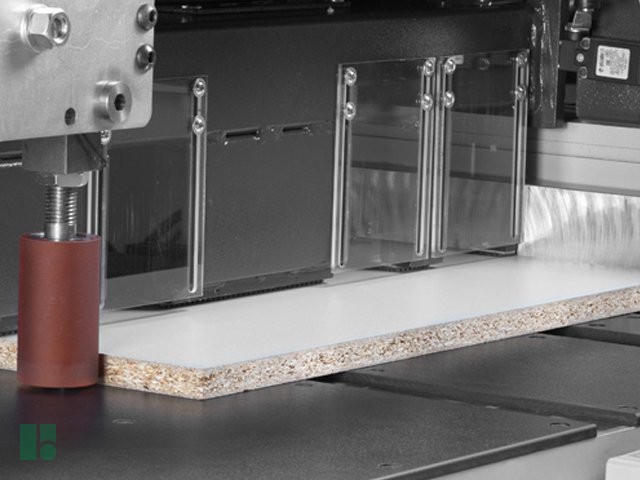 BRAND: FELDER - c-tech
MODEL: kappa automatic classic
check_box
EC legislation:
Compliant
Request infos
FELDER – c-tech kappa automatic classic