—
FELDER - c-tech

profit H10
CNC for dissecting, pantographing and drilling of ACM composite aluminum panels (Alucobond®, dibond®), fibrocement, drywall, high-pressure plastic laminate (HPL), aluminum honeycomb (Alucore®, Larcore®, Plascore®) and Corian®
Price on request
chat Request info
vertical_split
Controlled axes number:
3
Description
CNC for dissecting, pantographing and drilling of ACM composite aluminum panels (Alucobond®, dibond®), fibrocement, drywall, high-pressure plastic laminate (HPL), aluminum honeycomb (Alucore®, Larcore®, Plascore®) and Corian®
FELDER – c-tech profit H10
Panel cutting, drilling and milling in any shape desired, all in one process!
CNC Cutting
Load panel, start working. Once loaded, the profit H10 works without an operator. No additional programing is required.
Freeform shaping cut: any shape possible
Minimum material waste thanks to CNC Nesting technology
Highly precise cut edges, shaping cut = format cut, processed items are immediately ready to be processed on an edgebander without a premilling unit
CNC Drilling
Material does not need to be processed further by a CNC or drilling machine
Significant time savings thanks to a combination of CNC cutting and CNC drilling in just one work cycle
Workpieces are fitted with bore holes or rows of bore holes before or after the shaping cut
Processed items are immediately ready for processing on an edgebander
CNC Nesting (nesting)
Any desired shape can be used. Minumum waste thanks to nesting software
Significant time savings thanks to a combination of CNC cutting, CNC drilling and CNC nesting in just one working cycle
Workpieces are fitted with bore holes or rows of bore holes before or after the shaping cut
Processed items are immediately ready for processing on an edgebander
CNC Milling
Matrix table can be fitted with vacuum pods; CNC milling operations can be carried out just as in standard CNC machines
Up to 36 tool slots available for CNC milling
settings
Technical details
Effective working
Effective X
3120 mm (4300 mm)
Details
Mils connection drive motor
HSK 63F
Tools warehouse positions number
8
*Shown values may vary depending on the configuration of the machine.
Quick and easy positioning of the vacuum pods, suitable for every workpiece size
The matrix geometry of the matrix table makes handling and positioning the vacuum pods easy. Additionally a distributor can be used, to establish a dual-circuit vacuum system.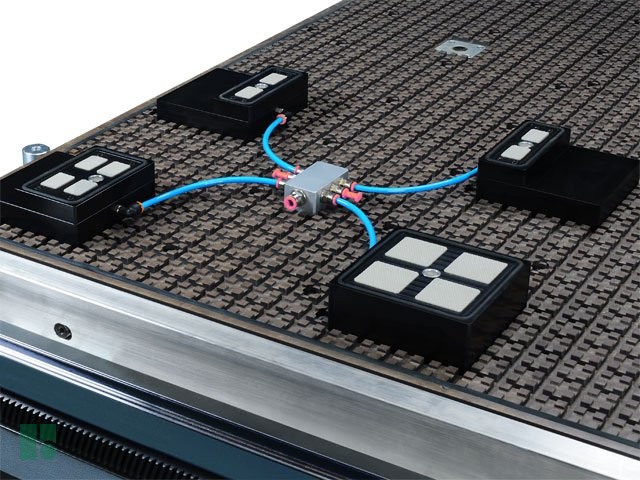 Tool change
The linear tool changer ensures a rapid tool change and minimises the compressed air consumption. This enables the use of aggregates that have larger tool diameters for increased performance of your profit H10. Up to 36 tool and aggregate positions are available.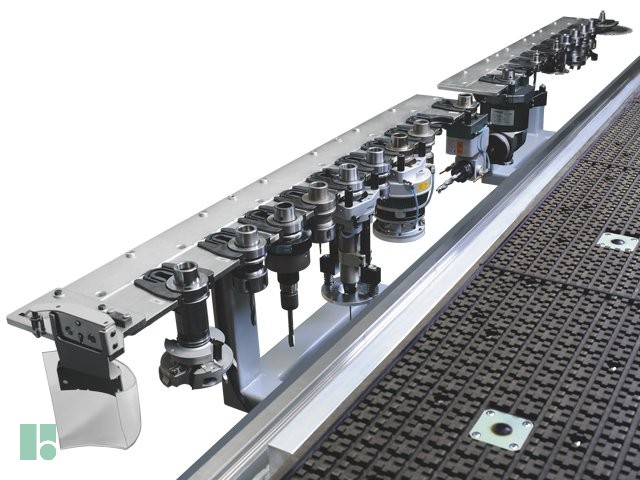 Drilling head
Regardless whether the machine will only be used for cabinet manufacturing or as an all-rounder. You decide which drill-head configuration is the right one for you. Choose between, a head with only vertical drilling spindles or spindles with a grooving saw for vertical and horizontal processing. Inverter controlled motor up to 7,500 rpm
Length measurement system
Setting the parametres of your tools made easy: every tool length is stored in the tool database accurately to one hundredth of a millimetre.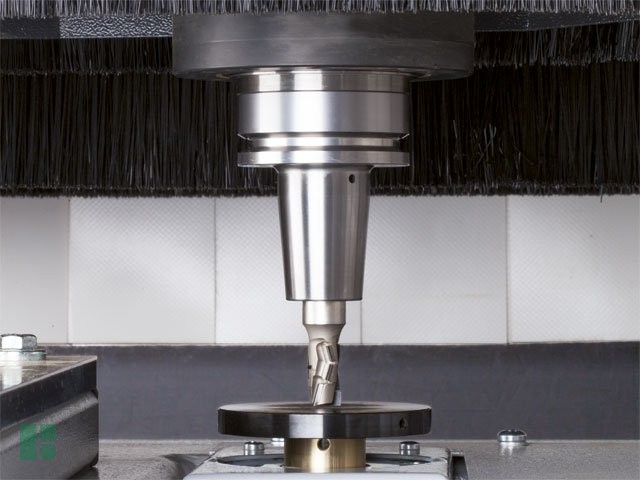 Cutting foam
The large Z-direction stroke enables the use of special units. Any type of foam up to 80 mm can be processed in highest quality.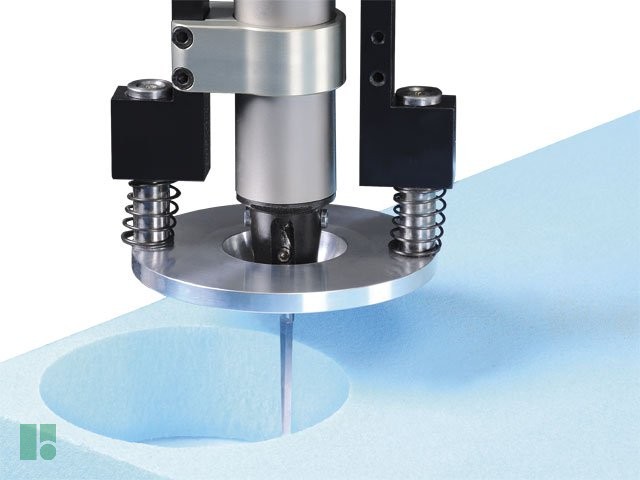 Lamello
By using the 5-motionplus units, manual angle settings are a thing of the past. Tools, such as the Lamello spindle moulder tool can be used.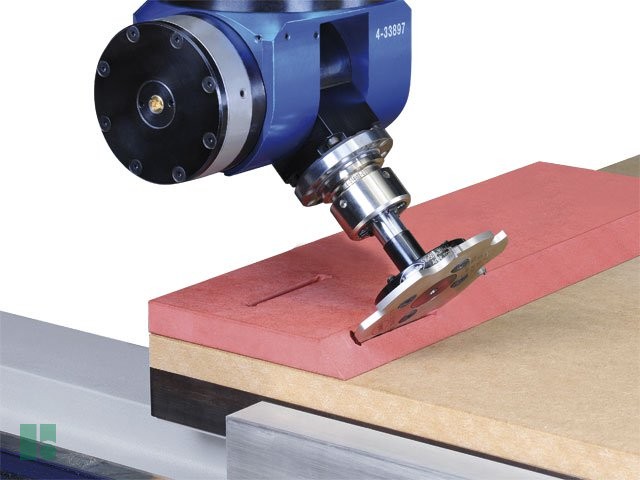 Edge processing
Block vacuum pads for edge milling on the bottom side of the tool. The horizontal drilling unit can be used without limit.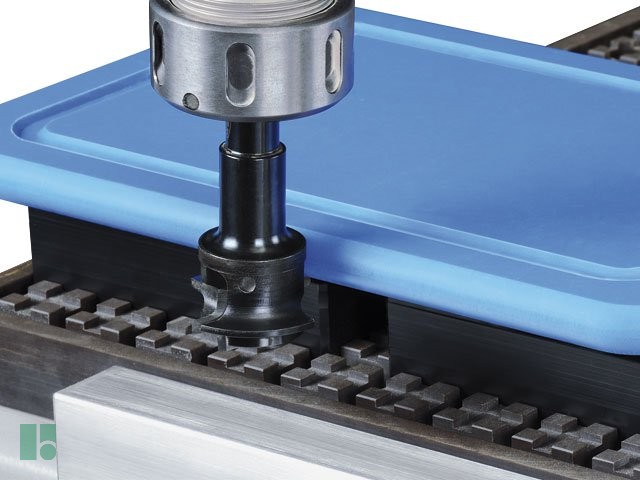 Engraving
Your future field of application is not only limited to wood. Special equipment features also allow the processing of Alucobond.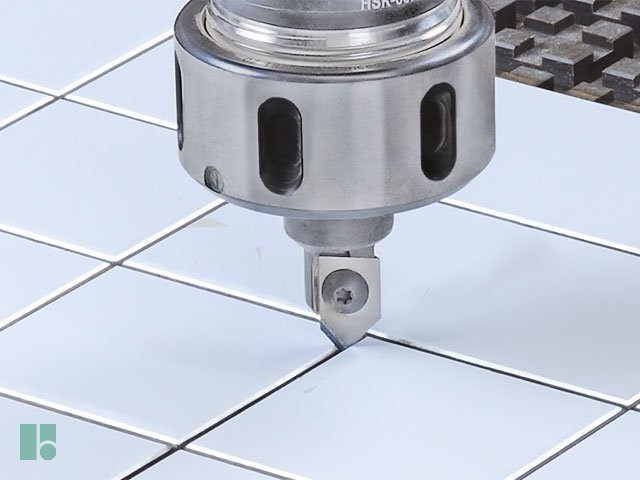 Customised maintenance complete package
The permanent availability of modern production machines is an important influencing factor for the productivity and profit of your company. Continuous, preventative maintenance ensures that your machine is always ready to be used and guarantees constant precision. With our customised maintenance packages, you profit from a long term, continuous high quality of the end product. Additional to a complete machine maintenance check, all of the electrical, pneumatical and mechanical components as well as all of the safety features will be tested. You profit then from a free Hotline Service and will receive special conditions on software, training and spare parts. Get your customised maintenance offer now and guarantee perfect results for years to come!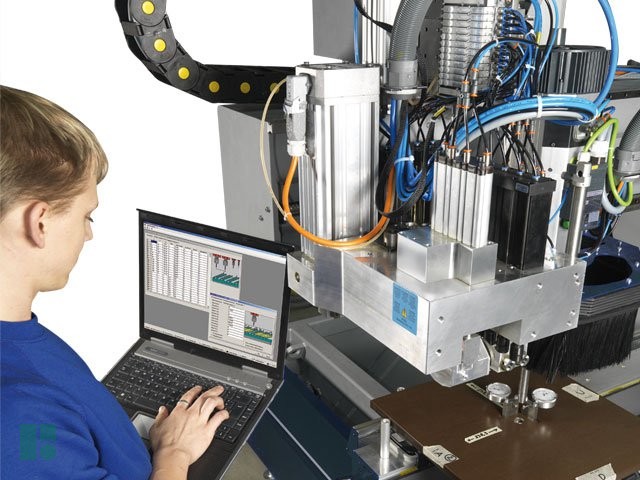 3D-Milling machine
Simplest 3-axis application with impressive results. There is no limit to your creativity.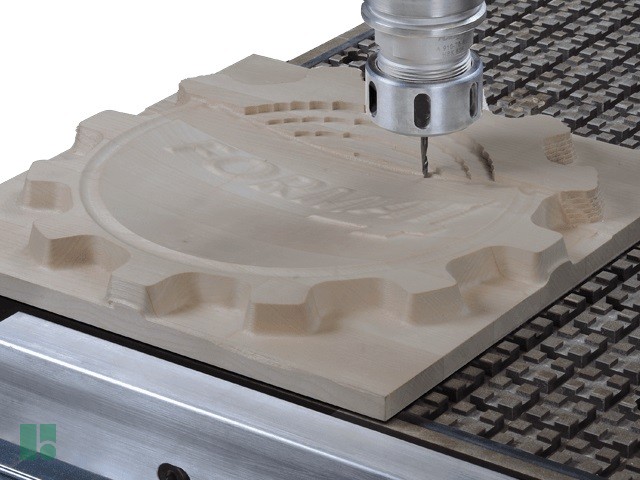 Related machineries
FELDER - c-tech safeSpace
CNC c-tech
SAFETY IN THE SMALLEST OF SPACES
The CNC machining centres profit H350, H300 and H200, enclosed on all sides by the Format-4 safeSpace, bring the most modern of CNC technology even to smaller workshops. Up to 7.5 m² less installation space required, but with massively increased working safety - that is the CNC advantage of machines from Format-4.
 

swap_horiz
Discover more open_in_new
BRAND: FELDER - c-tech
MODEL: profit H10
check_box
EC legislation:
Compliant
Request infos
FELDER – c-tech profit H10