linear_scale
Wagon length:
3200 mm
graphic_eq
Parallel guidance cut wedth:
800 mm
view_agenda
Cut height:
133 mm
donut_large
Blade diameter:
400 mm
Description
Sliding Table Panel Saw
FELDER K 940 S
Standard 900 panel saws – The top FELDER models for the highest demands in trade, business and industry.
The top panel saw model from FELDER impresses with modern design, innovative operating elements, durable precision, extreme performance and maximum operating comfort. The large dimensioned saw aggregate makes it possible to use large diameter saw blades and maximum power transfer is achieved regardless which of the 3 speeds the saw is set at. Felder system solutions such as the tilting segment guide "Easy-Glide" and the "X-Roll" sliding table with 10 year guarantee, ensures reliability for years to come.
... Your decision for Felder, a risk-free decision
The right machine for every budget
Complete reliability in professional use
Tailor made machine solutions
High quality cast iron machine table and aggregates
Innovative detail solutions derived from 60 years of experience – already included in the standard configuration
First class manufacturing and finishing standards
Intuitive application concepts
Modern, distinct design
Quality and precision from Austria
Powerful and efficient
Complete package: Comprehensive service support
CE + GS dust certified
settings
Technical details
Effective working
Parallel guidance cut wedth
800 mm
Details
Scoring (Optional)
check_circle
Electric blade regulator (Optional)
check_circle
Digital parallel guidance
check_circle
Adjustable rotation speed
check_circle
*Shown values may vary depending on the configuration of the machine.
get_app Download Technical Sheet
Saw unit 133
The large dimensioned Felder cast iron aggregate offers not only maximum power and precision but also extremely smooth running and efficiency.


Single cast aggregate made from solid cast iron without welding joints


Stability and safety are considerably increased as a result


Electrical height adjustment


Optional: Electronic angle adjustment with digital LED display


Dovetail guidance system of the height adjustment


Maximum power transmission achieved through the Poly-V belts and counter surface


3 speeds: 3500/4500/5500 rpm


Optimal extraction with a completely enclosed saw aggregate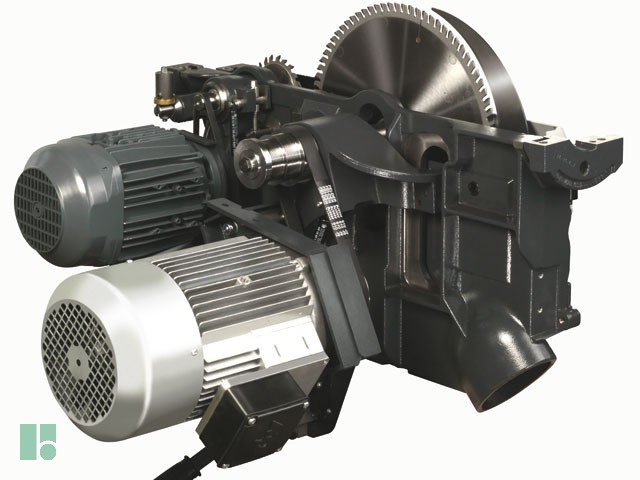 Circular saw shaft
The saw shaft is enclosed in a massive cast iron housing. With the double bearing mounts, vibration free results are guaranteed. Power transfer from motor to sawblade is optimised through the use of a Poly-V belt.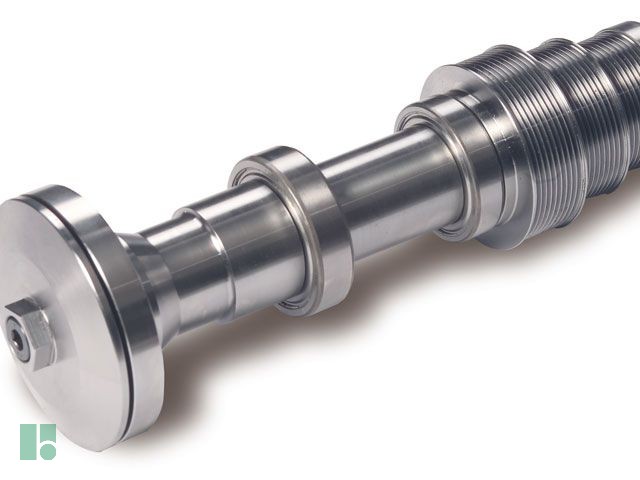 To use a grooving cutter "Dado cutter" (Optional)
It is also possible to use a grooving "Dado cutter" with your Felder K 900 sliding table saw. Especially developed by Felder, the cutter moves like a knife through butter. Massive in size and performance enabling cuts from 6.3 – 19.5 mm.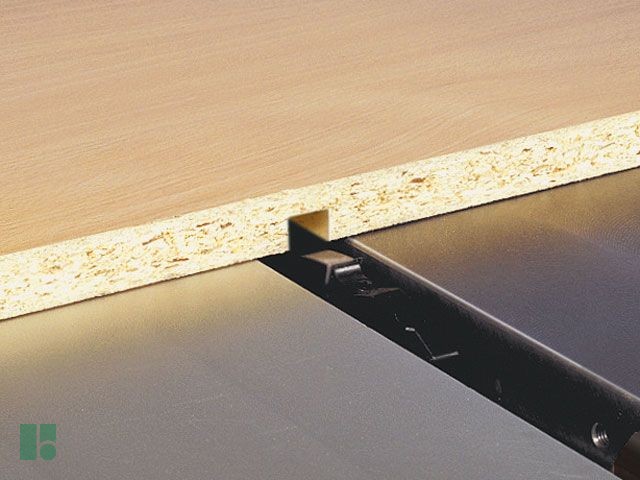 Power-Drive
With the "Power-Drive" package you will be able to accurately set both the height and angle of the blade electronically with a turn of a control switch. The saw ­blade height and angle positions are clearly shown on the LED display screens. When the saw blade is tilted the blade height is automatically adjusted and the new height measurement is ­instantly updated.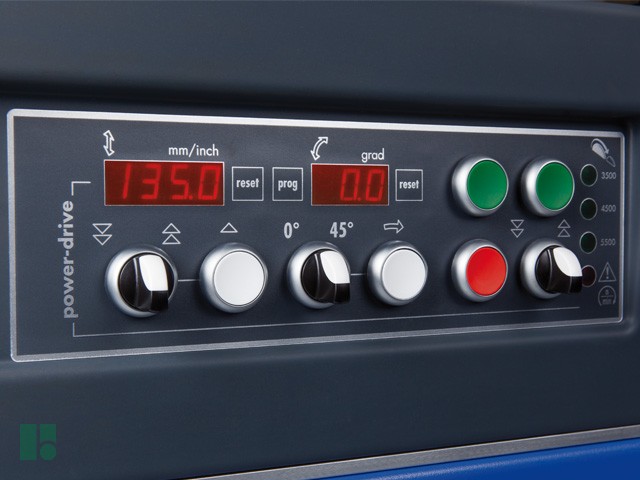 Scoring unit
There are two versions available for the operation of the scoring unit: Classic or Automatic. Classic: the height and lateral setting of the scoring blade is adjusted manually from the top of the saw unit table. Automatic: scoring saw blade height adjustment is electrical, and the side adjustment is manual. When the scoring unit is switched on, the scoring blade rises to its pre-set position automatically. When the main blade is switched off, the scoring blade automatically sinks back under the table. First class comfort!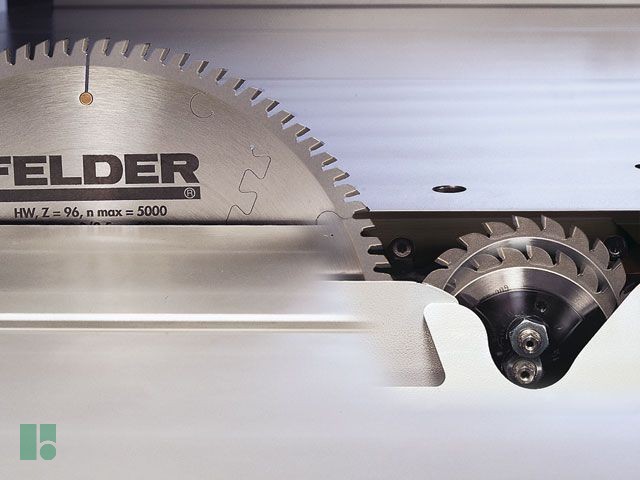 Precision guiding system
The continuously developed linear guiding system from Felder has been astounding woodworkers since 1990. The high quality­ ­format sliding table guiding ­technology "X-Roll" comes with a 10 year Felder guarantee and offers amazing operating smoothness and is completely maintenance free. The 'x' design of the position of the roller bearings ensures that they move smoothly along hardened guides.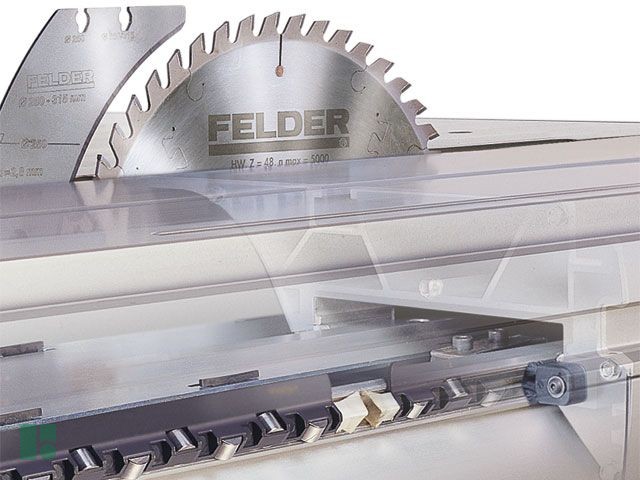 Remote ON switch on sliding table (Option)
On request we can equip your "900 Series" with start buttons located directly on the sliding table to turn on the main and scoring blades. How about that for convenience?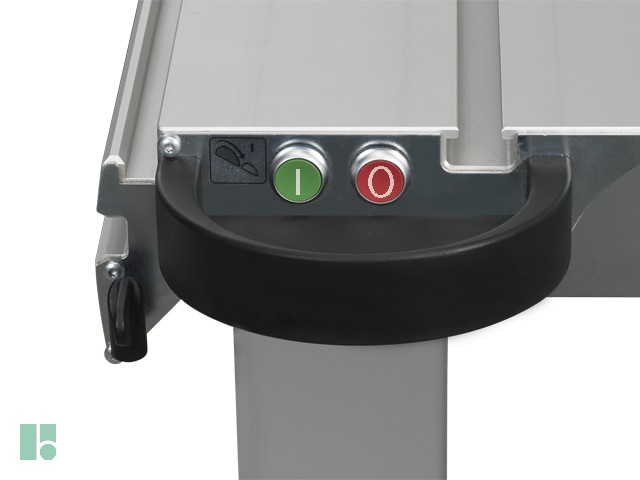 The Felder overhead saw guard
Highest operating safety and maximum flexibility when processing large dimensioned workpieces: the new Felder overhead saw guard can be swung away easily and is always there where it is required.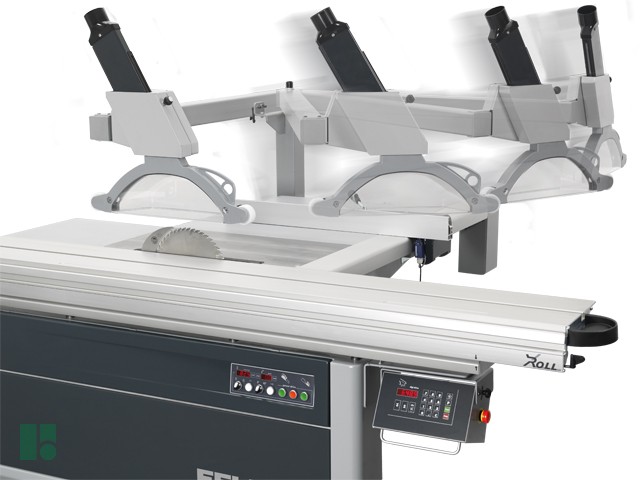 The telescopic crosscut fence
The 2600 mm long telescopic crosscut fence can be effortlessly adjusted from 90° to 45°. A mitre scale on the outrigger table enables accurate adjustments. On request, we can equip your outrigger table with the precision mitre pin locating system. Locate your mitre angles accurately time and again! The large crosscut fence stops are constructed in such a way that a small tongue on the stop fits perfectly into a groove on the fence. This keeps the stop firmly in place for both straight and mitered cuts. On request: the digital crosscut stop. For repeatable accuracy to 0,1 mm with large LED display.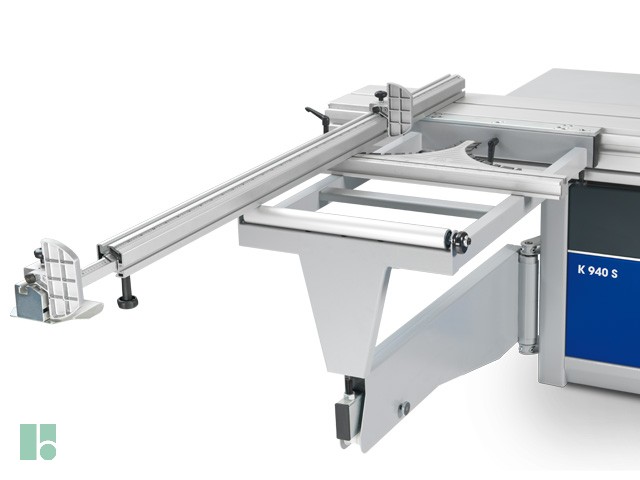 Stop scale
The bevelled mitre scale with accurate readout is visible from the operating area, enabling setting of the required crosscut value.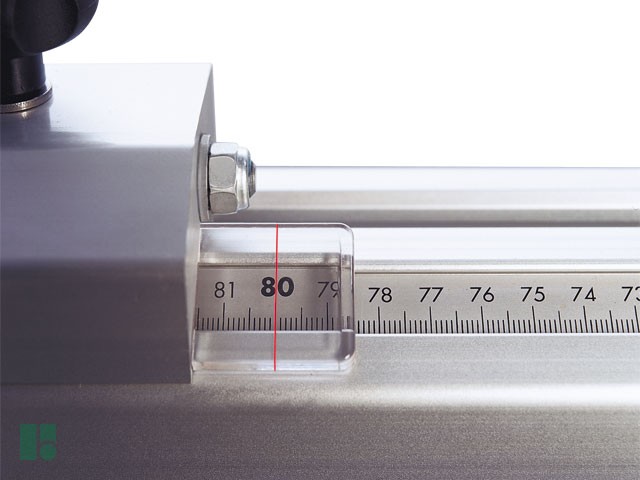 Angle adjustment and fence length compensation:
No reading errors due to scales and vernier. No time-wasting with arduous approximations of angle values. The advantage of the Felder degree index is that the stop is set and fixed without losing time or making reading errors. Highly precise index positions allow for the accurate production of polygons, e.g. 5.625º (32 sided), 11.25º (16 sided), 22.5º (8 sided). In addition, index positions at 15º, 20º, 25º, 30º, 35º, 40º and 45º can be used when working in slide to cut or push to cut mode. Every index position is equipped with a length compensator. The highly precise Felder degree index system is adjusted at the factory. Every index position also has individual fine ­adjustment. This cost effective index system integrates well into the machine design and will increase your productivity.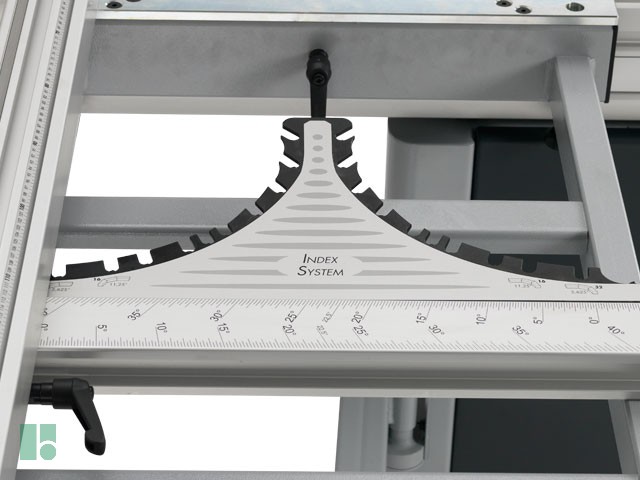 Rip fence of the highest quality
A rip capacity of 800 mm is standard with the option of upgrading to a rip capacity of 1250 mm. The rip scale is easy to read and perfectly integrated into the machine body. The aluminium rip fence can be adjusted along its axis to improve user comfort and safety when making repeated offcuts. The rip fence is easily and smoothly adjustable, with a clamping mechanism which can be engaged with one hand. The fine adjustment mechanism allows for precise measurements.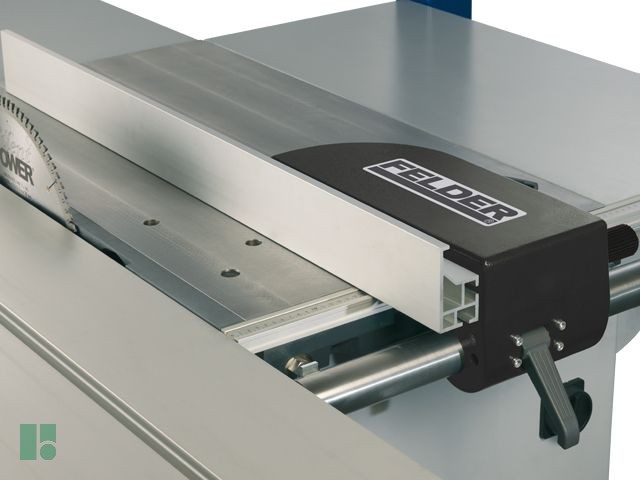 The Felder control panel - intuitive and clear
The electric motor positioned rip fence running on a maintanence free lineal guiding system with ball bearing bushings moves quickly and accurately to within a tenth of a millimeter of the entered cutting width. The rip fence can be tilted away at any point along the full rip length and guarantees perfect cuts with a maximum width of 1250 mm. The operating panel provides you with all of the information relating to the rip fence in real time. Quickly and easily you can enter the required value onto the operating panel, saving time and increasing your productivity.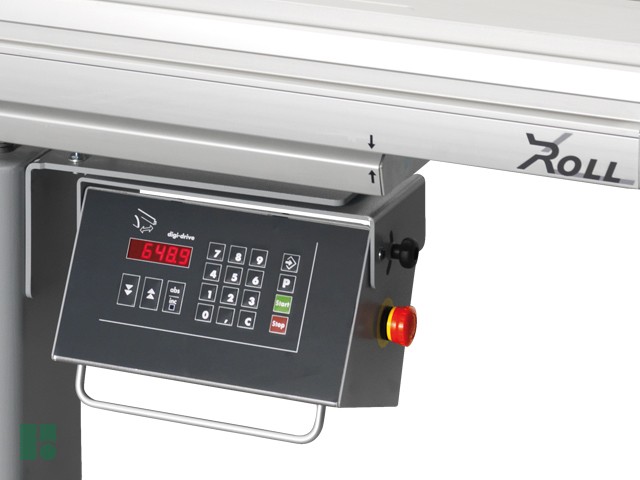 Digital display
The integration of the electronic digital display on the rip fence allows for the reading of the cutting width to one tenth of a millimetre. The display can be ­rotated up to 90° to suit the working position.  Additional features, such as fine progressive adjustments in increments of 0,1 mm make precision cutting possible.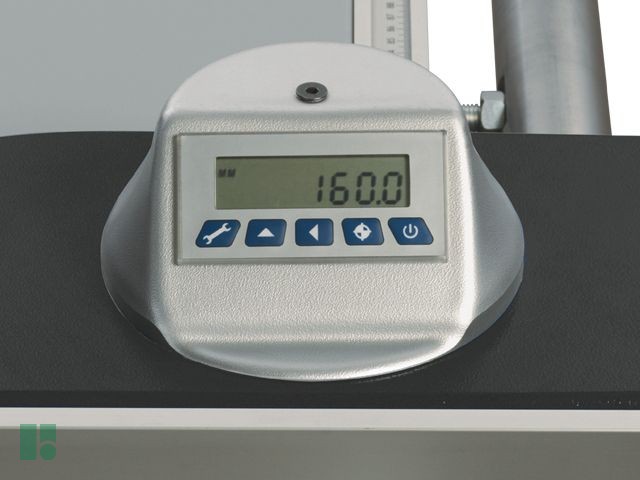 Pneumatic workpiece holder


Easy clamping of workpieces with maximum flexibility, can be used on all panel saws and spindle moulders that have a sliding table


Easy set up due to magnetic fittings


Safety cylinder ensures maximum working safety


Pressure bar function is possible with every sliding table length


Locking height 95 mm


Clamping force approx. 300 kg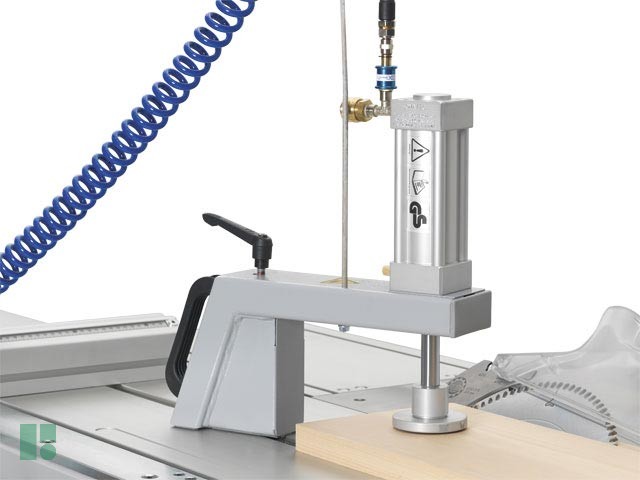 EGL 1350 (Optional)
OUTSTANDING! The patented double mitre gauge from Felder allows for mitre cuts on pieces of differing widths and at any angle. Really easy to use: simply type in the desired angle as well as the widths of your workpieces on the keyboard. Immediately, you will receive the settings and can set the electronic double mitre gauge accordingly. The fence stop on the fence can be adjusted up to 1350 mm with the scale. Regardless of the angles set, the length compensating vernier scale allows you to compensate for the workpiece length.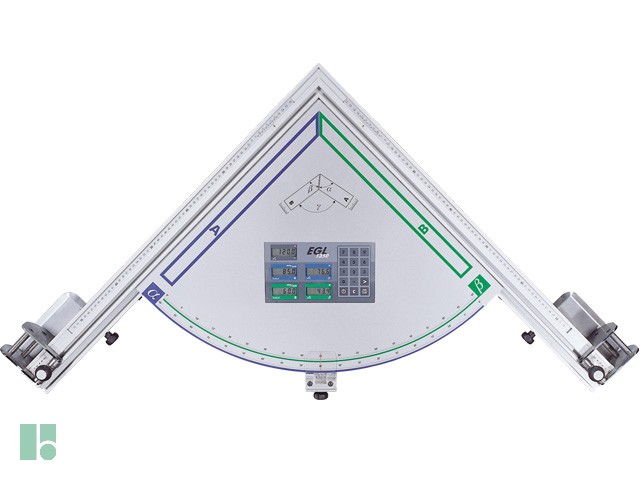 Safety made visible scoring unit operation display (Optional)
A red LED strip immediately signals the operation of the scoring unit and offers even more working safety. (Option)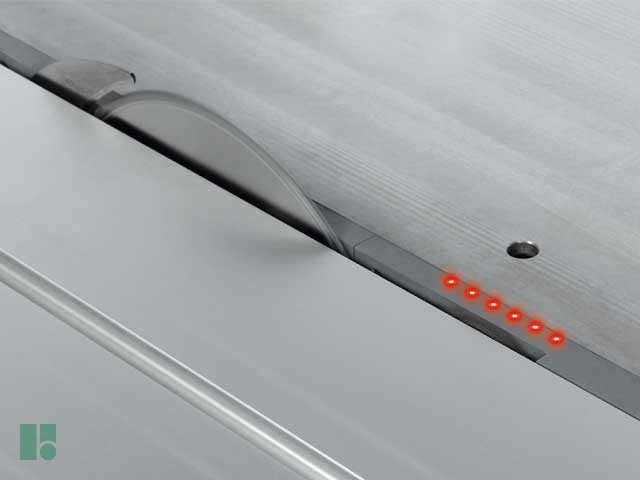 "Easy-Lock" tool free saw blade change (Optional)
The clamping system is maintenance free and offers premium comfort for many years: Change saw blades effortlessly in literally no time at all.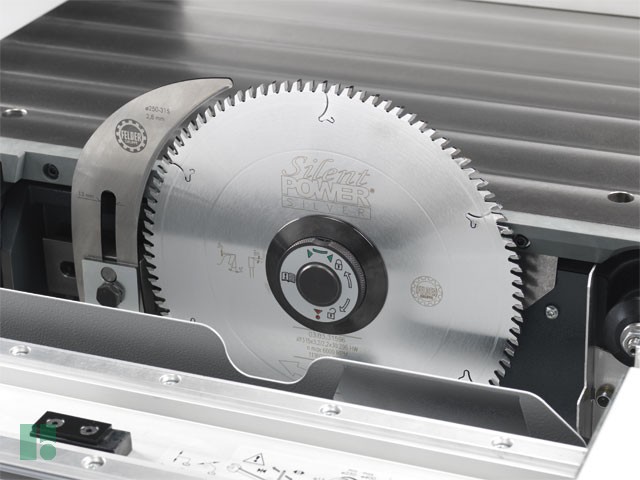 BRAND: FELDER
MODEL: K 940 S
check_box
EC legislation:
Compliant
Request infos
FELDER K 940 S