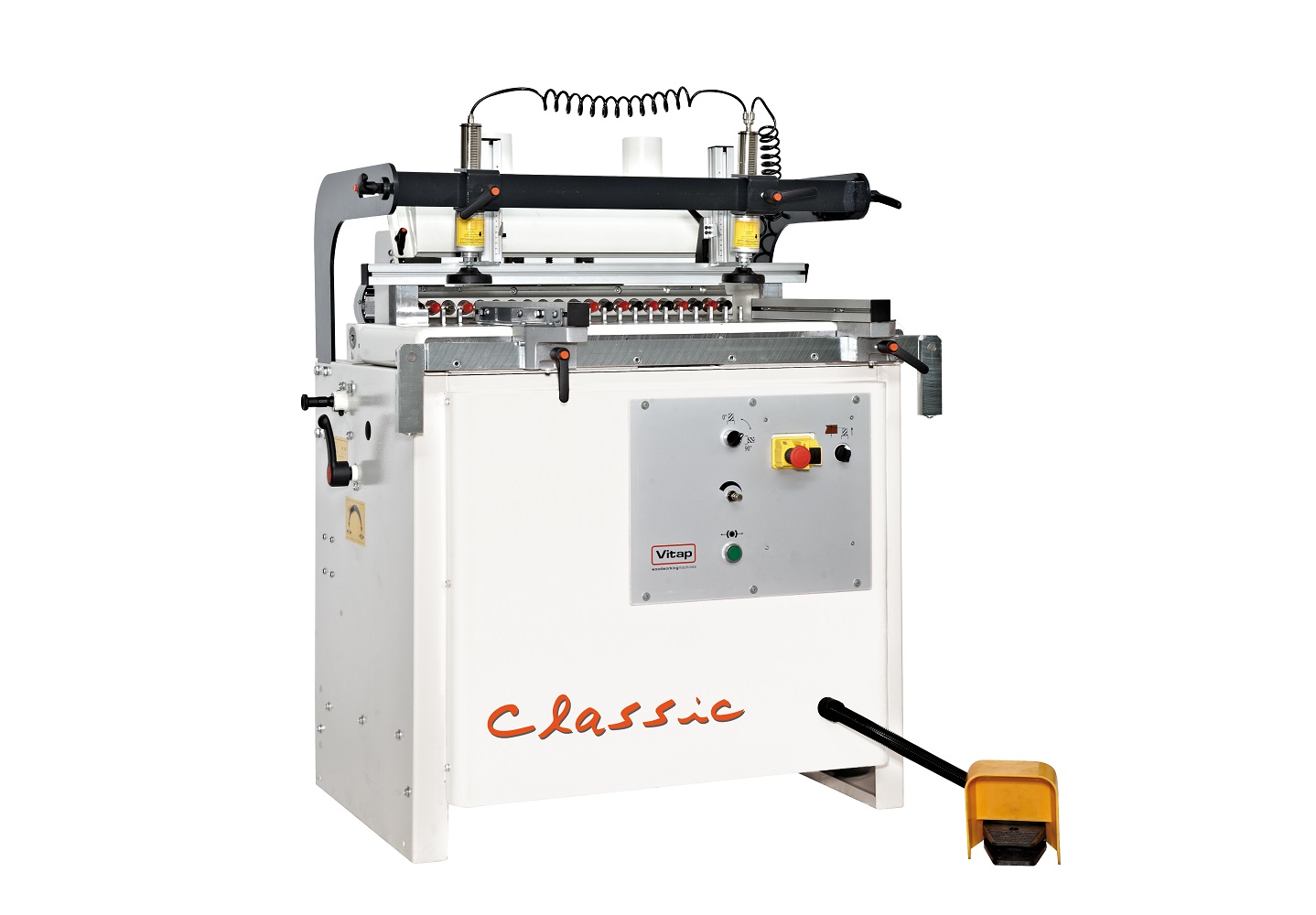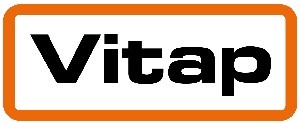 —
VITAP

ALFA CLASSIC
Multispindle Boring Machines
Price on request
get_app Technical sheet
chat Request info
graphic_eq
Effective width:
640 mm
view_agenda
Blocks number:
2
filter_list
Quick spindle taper
Description
Multispindle Boring Machines
VITAP ALFA CLASSIC
Semiautomatic boring machine for small and medium batches production
Spindles set up for rapid tip attack.
Tire cylinder for horizontal/vertical group overturning (and 45 degrees).
Front calibri to achieve the equidistance between vertical and horizontal fast-placed drilling.
Side beats that can be recorded via metric reading bar, nonio and lens (bit locking.
No. 2 safety pressors tilted by 5 degrees for locking parts.
Adjusting the height of the forking group with reading on mechanical digital indicator.
Adjusting the puncture stroke from 0 to 80 mm. with 6-position revolver.
Device to automatically change the vertical horizontal depth (10 mm).
Adjust drilling speed from the control panel.
Steel structure for tipping the forcing group with reinforcement crossbar.
1 HP 2.5 motor (kW 1.85).
Electric circuit of start/stop pedal motor.
Technical data:
n. spindles: 21
centerdistance between each spindle 32 mm
total centerdistance between first ans last spindle 640 mm
maximum depth of hole 70 mm
Working table dimensions 864x500 mm
maximum dimensions of pieces to be drilled 800x3000 mm
spindle rotations 2800 rpm
motor power HP 2,5
pressure 6-8 atm
settings
Technical details
Details
Quick spindle taper
check_circle
*Shown values may vary depending on the configuration of the machine.
get_app Download Technical Sheet
Related machineries
MAGGI Boring System 21 Prestige
Boring machines
21-spindle single-head drilling machine, suitable for all carpentry needs, ideal for joining a work center to save time and release it from horizontal drilling operations.
Pneumatic head rotation
With lock and stop reference from 0° to 90°at any angle.
Side reference fences
Adjustable cast iron fences on a metric scale thanks to a magnify glass a...
swap_horiz
Discover more open_in_new
BRAND: VITAP
MODEL: ALFA CLASSIC
check_box
EC legislation:
Compliant
Request infos
VITAP ALFA CLASSIC