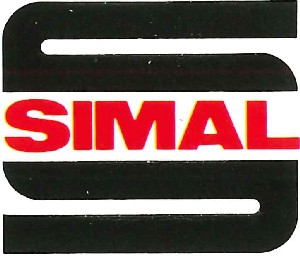 —
SIMAL

MODULO EVOLUTION
Numerical control machining center for working wooden windows, complete with anuba hinged head
restore Production year: 2006 error_outline Status: Good
domain Availability: In stock check_circle EC legislation: Compliant
Price on request
chat Request info
vertical_split
Controlled axes number:
3
filter_list
Arms number:
6
Description
Numerical control machining center for working wooden windows, complete with anuba hinged head
SIMAL MODULO EVOLUTION
Milling, boring and chisel milling center on wooden or plastic and composite elements.
Structure in stabilized steel tubes. Sliding on casehardened and ground guides with recirculating ball bearings.
Axis movements with racks and recirculating ball screws.
N. 3 interpolated axes (X - Y - Z).
N. 1 HSK 63F electrospindle with 90° - 180° pneumatic control for vertical and horizontal break-in lock.
N. 1 Electrospindle Vertical ISO 30.
N. 1 Anuba head with inclination -10° + 90°
settings
Technical details
Details
Mils connection drive motor
HSK 63F
Anuba hinge unit
check_circle
Tools warehouse positions number
18
Grips number (Optional)
8
Security
SecurityPressure-sensitive (sensing) safety mats
Generals
Sizes*
5000 x 2400 x 2600 mm
*Shown values may vary depending on the configuration of the machine.
BRAND: SIMAL
MODEL: MODULO EVOLUTION
check_box
EC legislation:
Compliant
business
Availability:
In stock
Request infos
SIMAL MODULO EVOLUTION