graphic_eq
Effective width:
410 mm
reorder
Effective height:
230 mm
linear_scale
Planer plan length:
2000 mm
sort
Blades type:
Silent Power
Description
Planer-Thicknesser
FELDER AD 741
Tried and tested quality with the new design of the AD 741
The tried and tested planer/thicknesser from the Felder 700 series is renowned for its excellent planing results and reliability. In the new design the AD 741 offers an unbeatable price/performance ratio and is a perfect entry level model into professional woodworking. Like all planers from Felder, the AD 741 can also be equipped with the revolutionary Silent-Power® spiral cutterblock guaranteeing optimal working conditions by halving the noise emissions.
Highlights:
Easy, synchronised opening of the solid planing table
Minimum space requirement due to the optimised planing fence
Accuracy to a tenth of a millimetre on the thicknessing table adjustment with digital indicator
Optional "Power-Drive" package for electrical control
Easy to read depth of scale, optimally integrated into the machine chassis
The Felder system cutterblock, has been guaranteeing perfect planing results for decades
Innovative Silent-Power® spiral cutterblock halves noise emissions
... Your decision for Felder, a risk-free decision
The right machine for every budget
Complete reliability in professional use
Tailor made machine solutions
High quality cast iron machine table and aggregates
Innovative detail solutions derived from 60 years of experience - already included in the standard configuration
First class manufacturing and finishing standards
Intuitive application concepts
Modern, distinct design
Quality and precision from Austria
Powerful and efficient
Complete package: Comprehensive service support
CE + GS dust certified
settings
Technical details
Effective working
Planer plan length
2000 mm
Details
Adjustable advancement speed
check_circle
*Shown values may vary depending on the configuration of the machine.
get_app Download Technical Sheet
Stability for high performance
The solid cast iron cutterblock housing is built for heavy duty work.  The serrated steel infeed roller and micro-serrated steel outfeed roller ensure a smooth transport of the workpiece through the machine. Both steel rollers are well dimensioned and are non-wearing.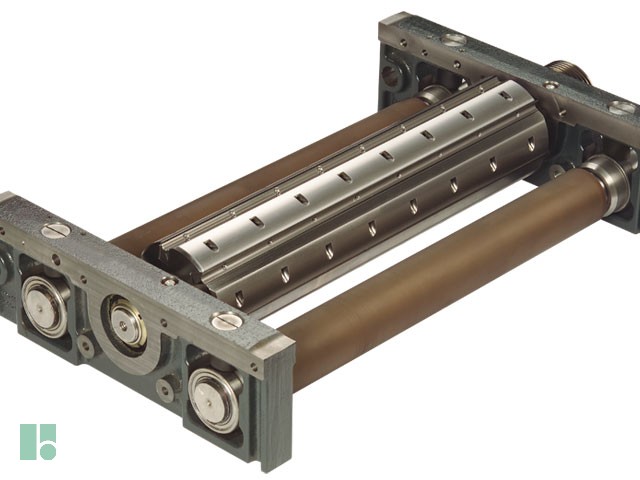 FELDER cutterblock system
The Felder system cutterblock has guaranteed perfect planing results for decades. Resin free locking screws and the self-setting knives make it possible to change the blade in less than 2 minutes. Time consuming adjustments and purchasing of expensive setting gauges are a thing of the past.
Change the blades in record time


2 or 4 knife cutterblock


Quick and effortless knife change


Self-aligning knives are perfectly set each and every time!


No resin buildup on the clamping bolts


Extremely quiet operation due to the enclosed design


Excellent durability of knife edges


Cost savings due to the 2 sided low cost knives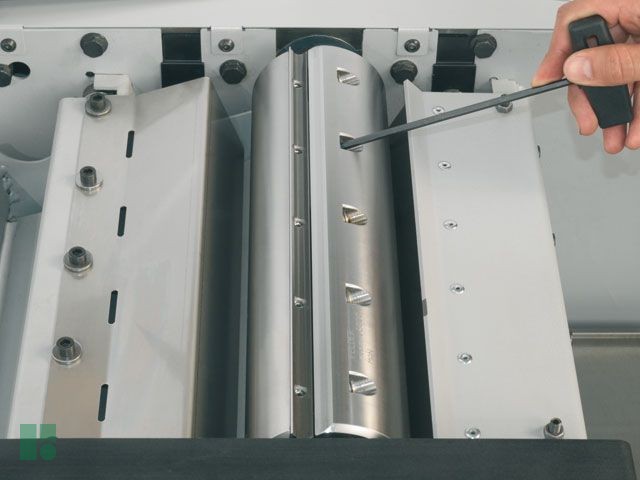 Silent-POWER® (Optional)
Exclusive for planer/thicknessers from the Felder Group. The Silent-Power® spiral cutterblock reduces noise emissions by more than half when planing. The continuous pulling cut ensures tear-free results when planing all types of wood. With this revolutionary new development from Format-4 you are obtaining all of the advantages of a spiral cutterblock at considerably lower operating, investment and adjustment costs. The advantages of the Silent-Power® cutterblock at a glance ...


Extremely quiet, noise is reduced by half


Usable blade life twenty times longer than standard blades


Four highly precise cutting edges on each knife


Optimised chip extraction and reduced chip volume


Tear-free planing results


Reduced power consumption when compared to similar systems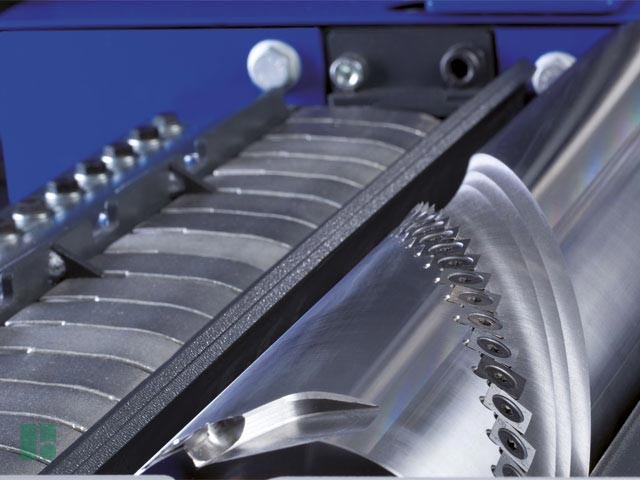 Adjusting the depth of cut
The chip removal can be adjusted continuously to up to 4 mm. The magnifying glass guarantees accurate reading of the scale.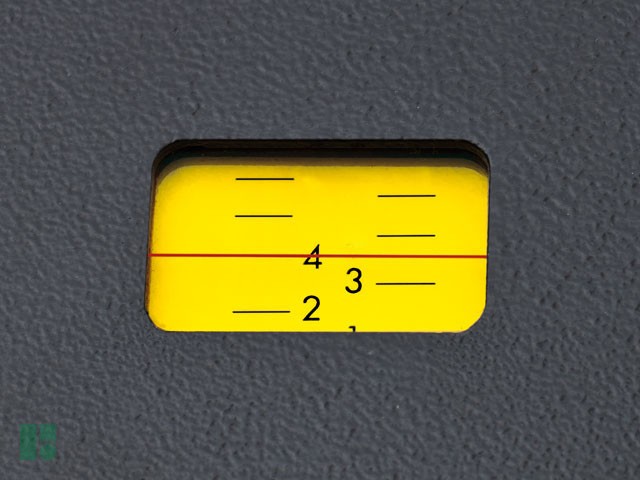 The Felder planer fence
The planer fence: A masterpiece of engineering providing stability, precision and performance! The fence can be tilted with end-stops at 90° to 45°.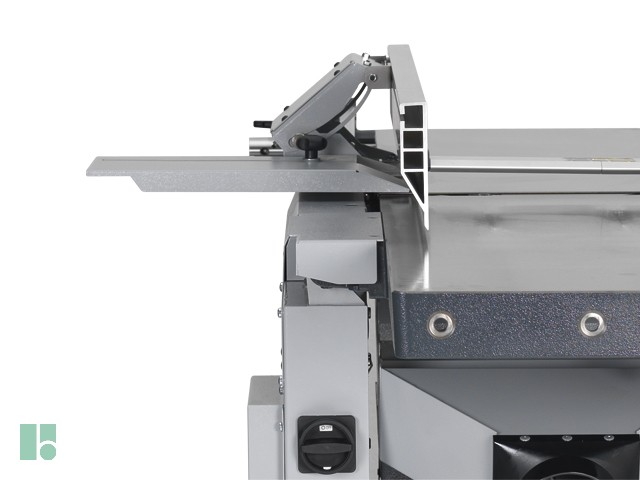 Planer guard EURO "standard"
The space saving planer guard is integrated into the machine chassis which stabilises the workpiece when planing and bevelling.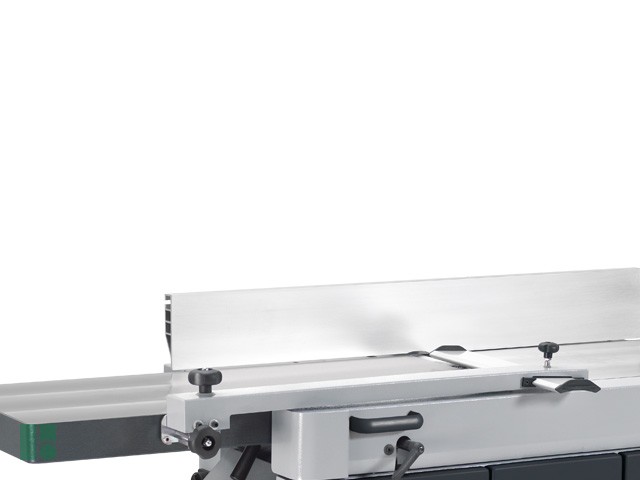 Open planer table
Quickest ever conversion from planer to thicknesser by simultaneously lifting the spring-assisted planer tables.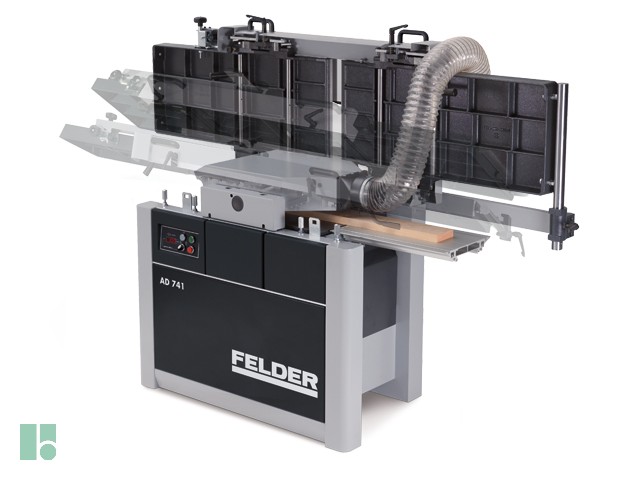 2-stage gear
Simple choice for the power feeder speeds of 6 m/min. and 12 m/min. As an option, the machine can be equipped with a reversing controller. To control the dust extractor system, connect it to a potential-free contact. This option automatically turns on your dust extractor.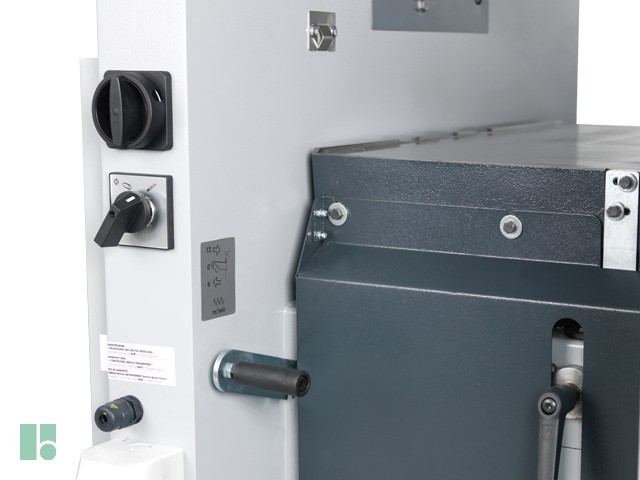 Height adjustment of the thicknesser table
Thicknessing accuracy to one tenth of a millimeter with the use of the handwheel and its integrated digital display.  Max. Thicknessing height 230 mm.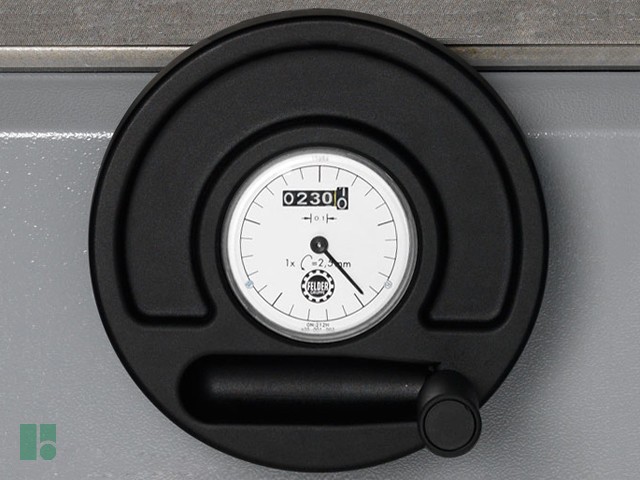 Dust extraction hood
Heavy chip loads are no problem for the chip extraction hood due to its efficient design and large dimension.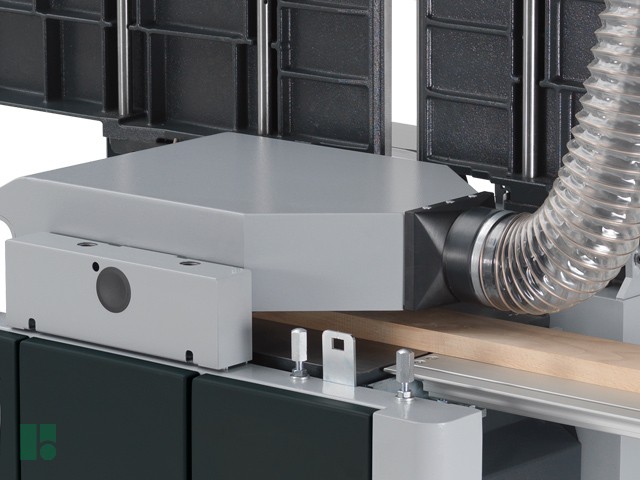 Perfect planing technology
2 spring-loaded pressure bars prevent "fluttering" of very thin workpieces whilst thicknessing.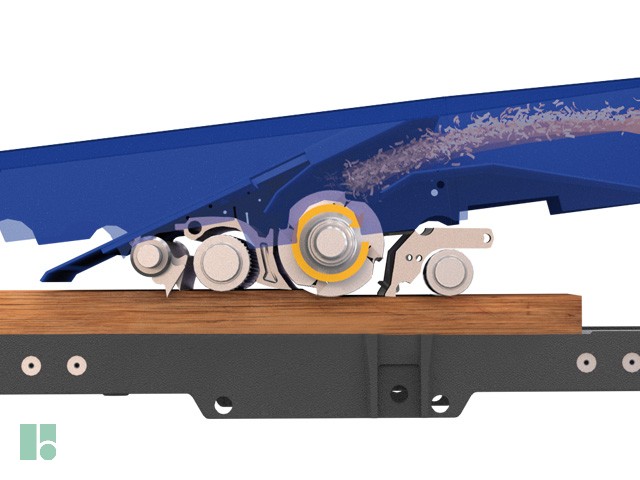 The horizontal mortiser
The horizontal mortiser is mounted on the planer side. An optional ­dowelling device can be added to increase the mortiser capability.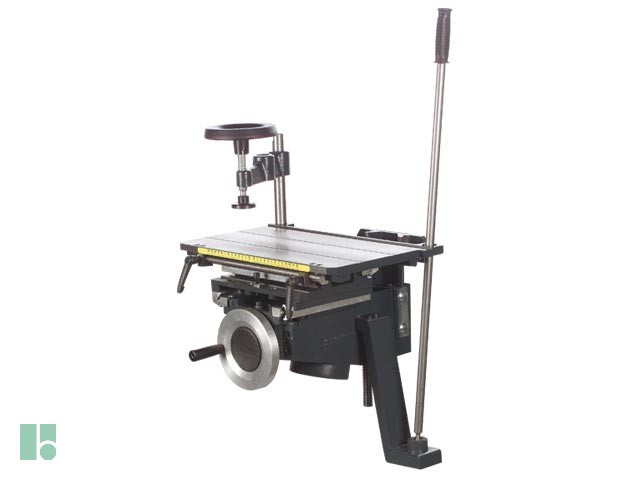 Felder table extensions
With the proven Felder table extension systems, you can extend your planer table quickly and without tools.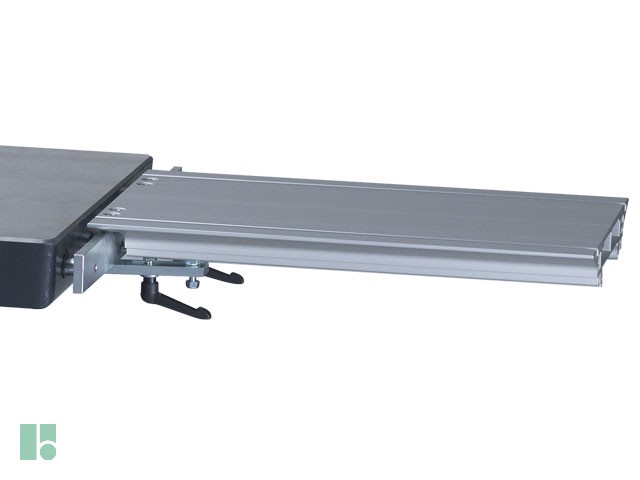 Felder table extensions
Using the tried and tested FELDER table extensions it is quick and easy to extend your thicknessing table by up to 1000 mm without the use of tools.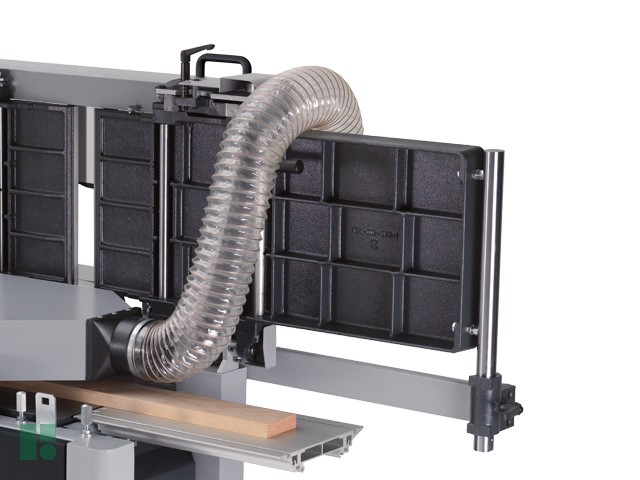 BRAND: FELDER
MODEL: AD 741
check_box
EC legislation:
Compliant
Request infos
FELDER AD 741