graphic_eq
Effective width:
630 mm
reorder
Effective height:
300 mm
linear_scale
Planer plan length:
1050 mm
Description
Thicknesser
FELDER – FORMAT4 exact 63
630 mm planing width meets every requirement!
Whether it's in a carpenter's workshop, in workshops where solid wood is machined or in the field of modern cabinet-making – the performance of the Format-4 thicknesser exact 63 is astounding. Maximum performance, easy operation and individual machine options available at a low investment price, guarantee perfect planing results for even the most demanding tasks.
4 different cutterblock systems to choose between:
4-knife System cutterblock
4-knife Standard cutterblock
4 knife TERSA-system cutterblock
Silent-Power spiral­ cutterblock
... FORMAT-4 Premium machines for premium requirements
Constantly high performance in industrial continuous operation
Customer specific optimised production solutions
Solid design with premium components
Many variations of specification packages with high-tech solutions
Complete engineering precision
Premium user comfort
Award winning design
Quality and precision from Austria
Uncompromised productivity
Perfect service package before, during and after the purchase
CE + GS dust certified
Tailor made financing solutions
settings
Technical details
Effective working
Planer plan length
1050 mm
Details
Adjustable advancement speed
check_circle
*Shown values may vary depending on the configuration of the machine.
get_app Download Technical Sheet
Thicknessing with a 4 knife cutterblock
The thicknesser with the Format-4 System cutterblock, 120 mm knife flight and 4 knives delivers performance, precision and user-friendliness all-in-one.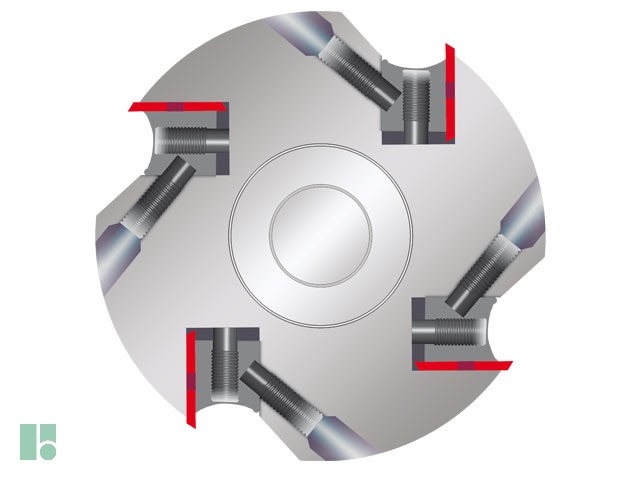 Change the blades in record time
4 knife cutterblock, quick and effortless knife change, self-aligning knives are perfectly set each and every time! No resin buildup on the clamping bolts, extremely quiet operation due to the enclosed design, excellent durability of knife edges, cost savings due to the 2 sided low cost knives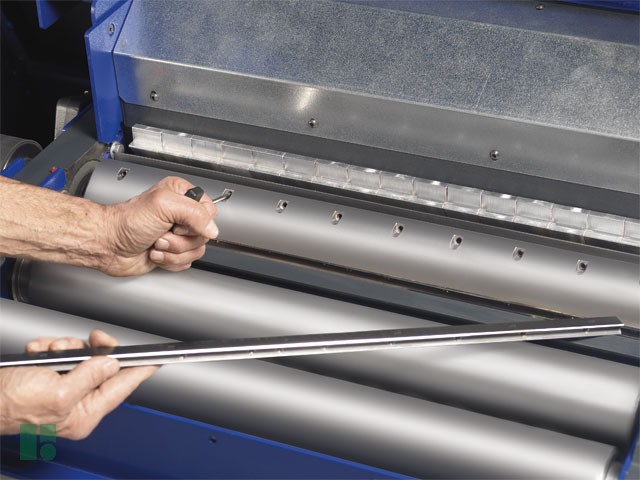 Silent-POWER® (Optional)
Exclusive for planer/thicknessers from the Felder Group. The Silent-Power® spiral cutterblock reduces noise emissions by more than half when planing. The continuous pulling cut ensures tear-free results when planing all types of wood. With this revolutionary new development from Format-4 you are obtaining all of the advantages of a spiral cutterblock at considerably lower operating, investment and adjustment costs. The advantages of the Silent-Power® cutterblock at a glance ...


Extremely quiet, noise is reduced by half


Usable blade life twenty times longer than standard blades


Four highly precise cutting edges on each knife


Optimised chip extraction and reduced chip volume


Tear-free planing results


Reduced power consumption when compared to similar systems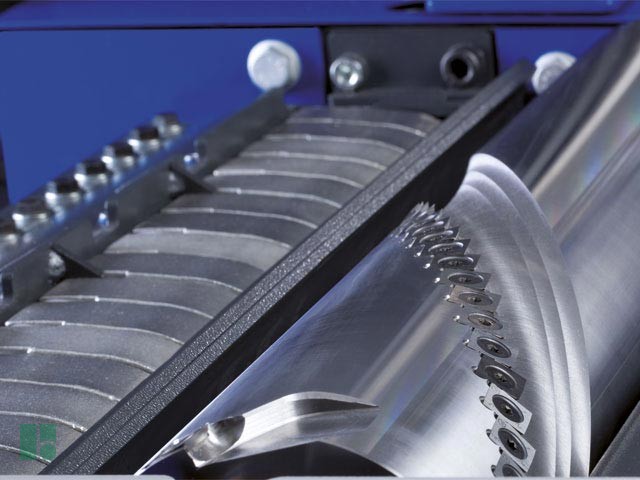 Infeed rollers
The infeed rollers are suspended in place, ensuring that they lift gently when working with a large depth of cut.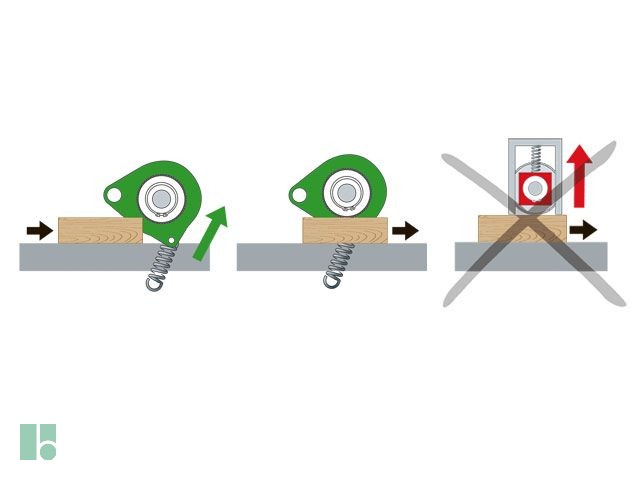 Digi-Drive (Optional)
Enter the required dimension, press Start and the thicknesser table will move precisely to the required position. Set and actual values are displayed on LED displays. Additional optional functions, such as incremental position and four programmable thicknesser table positions are available.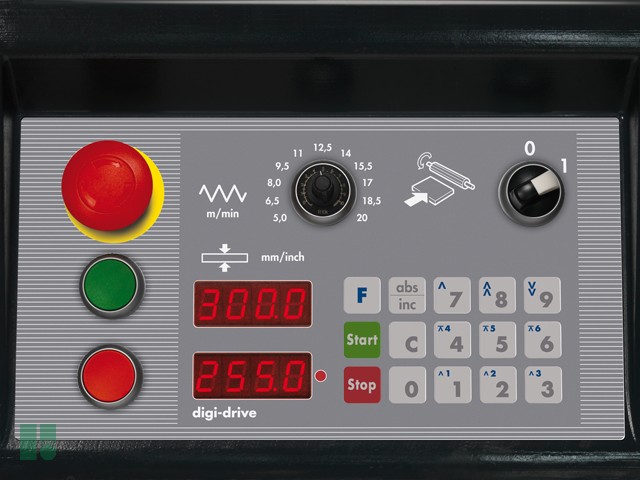 Power-Drive
Turn the control knob for quick adjustment, and push the button for fine adjustment. The LED display clearly shows the actual value.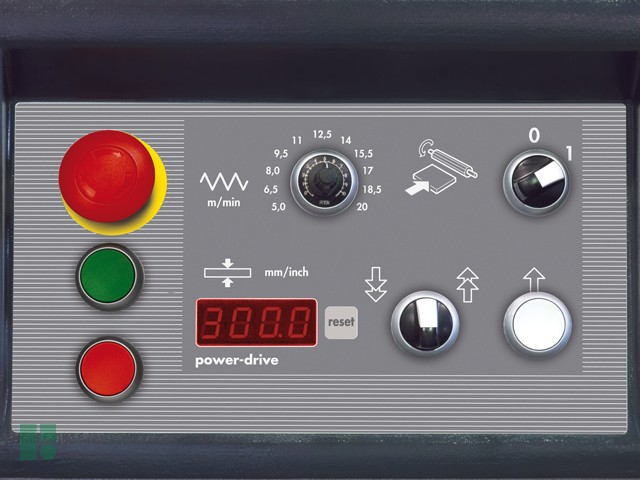 Feed rate
Standard: Variable feed speed of between 5–20 m/min. Whether its a perfect finish or quick thickness calibration that is required, the correct feed speed can always be set to match.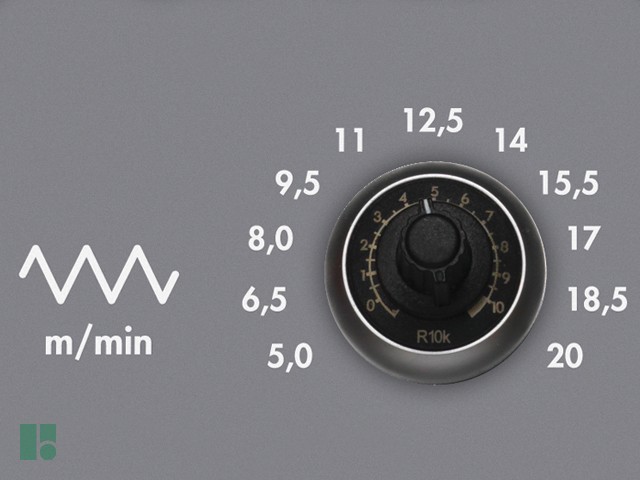 Outstanding stability and long-lasting precision
4 trapezoidal spindles guarantee exact adjustment precision and ensure maximum thicknessing bed load. Longitudinal guides integrated into the side of the machine chassis absorb the pressure that is put on the outfeed side and ensure that the thicknessing table is guided with an accuracy of a tenth of a millimetre.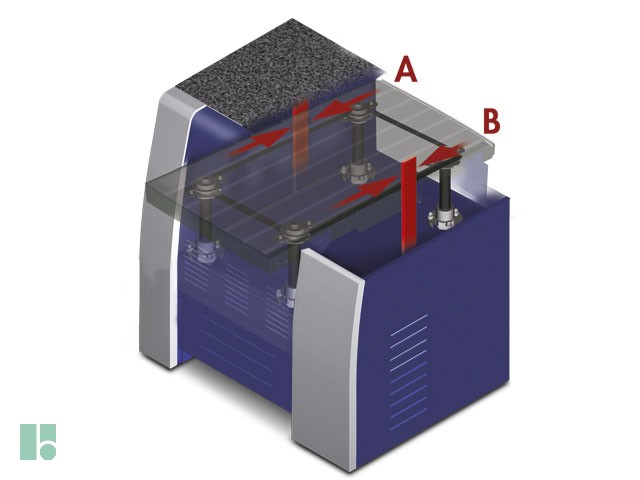 Adjustable under table roller (Optional)
Optional integrated adjustable rollers are available for processing workpieces with high resin or moisture content.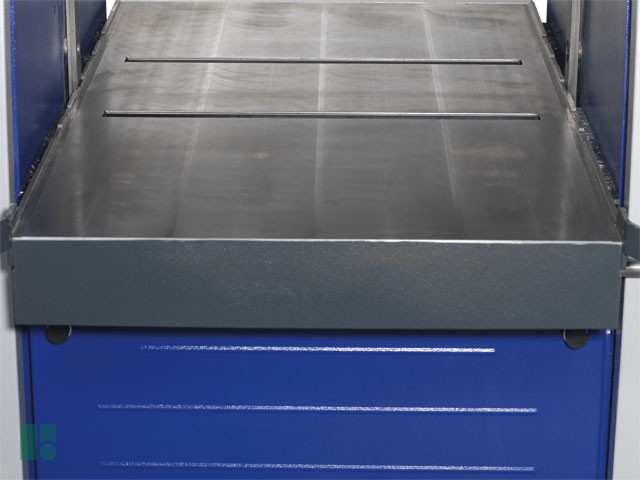 Supporting roller (Optional)
For those customers that regularly process wet or resinous wood, we would recommend the option of the workpiece roller and lubrication unit on the infeed side of the machine.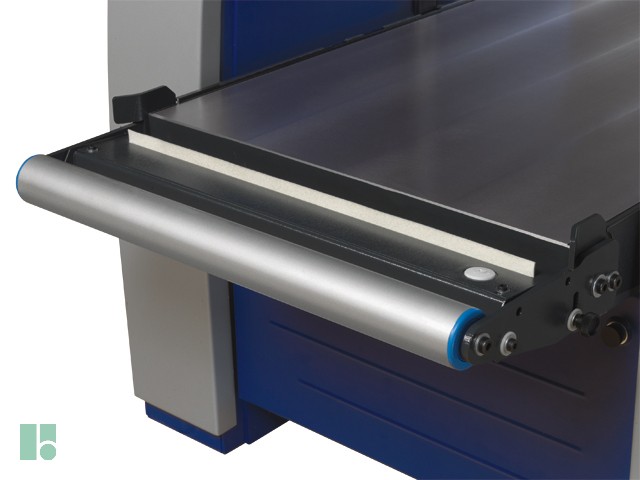 Table extension (Optional)
Increased comfort: Stable table extensions with workpiece roller on the outfeed side.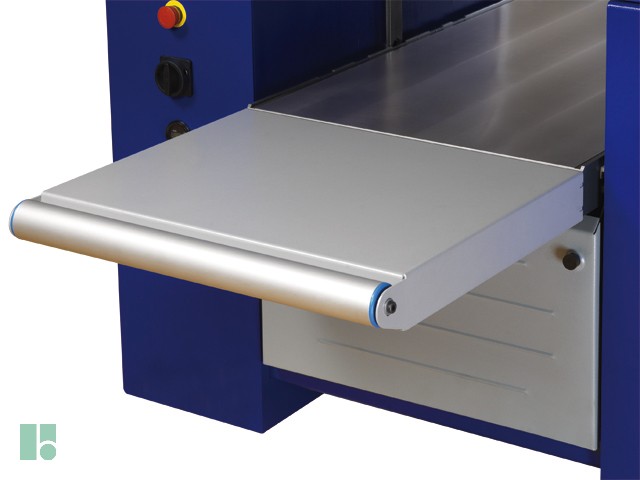 Heght-adjustable scissor (Optional)
An optional 1150 mm adjustable height scissor table is available.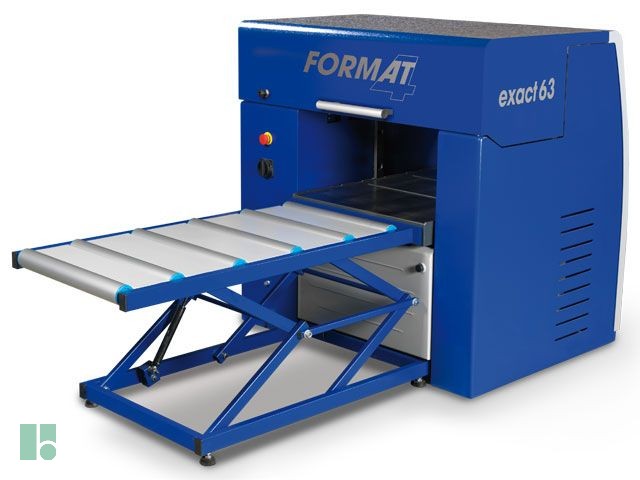 BRAND: FELDER - FORMAT4
MODEL: exact 63
check_box
EC legislation:
Compliant
Request infos
FELDER – FORMAT4 exact 63