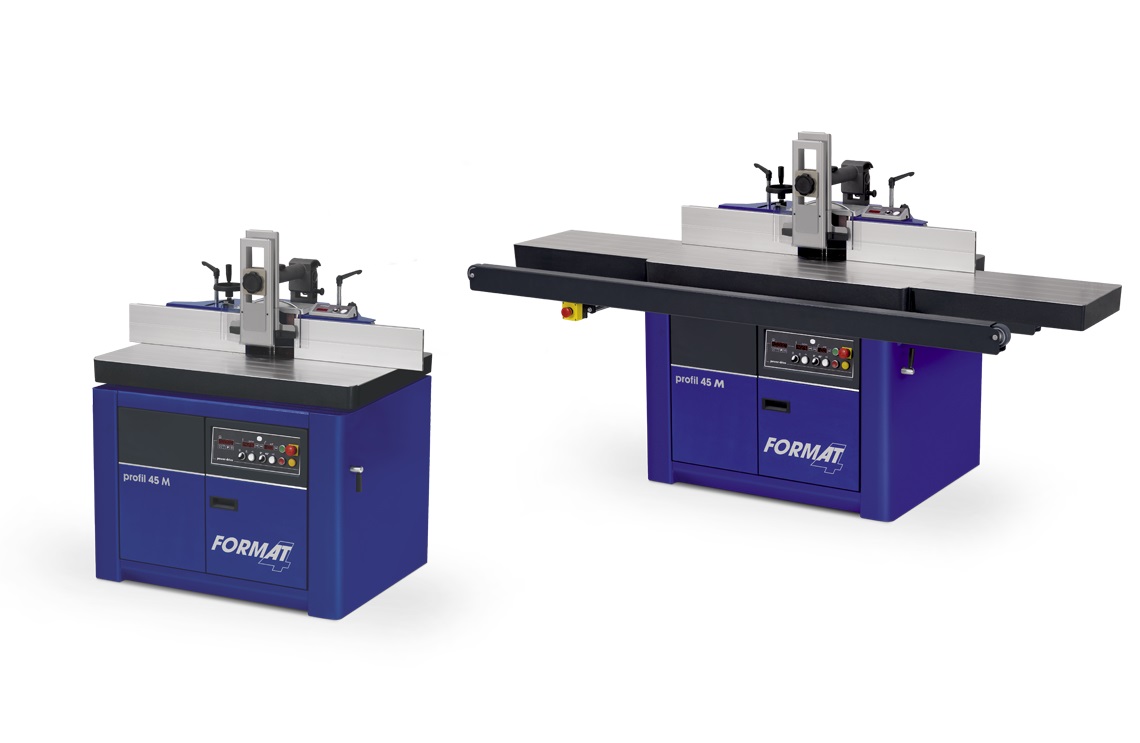 —
FELDER - FORMAT4

profil 45 M
Tilting Spindle Moulder
Price on request
get_app Technical sheet
chat Request info
drag_indicator
Tilting spindle
view_week
Movement type:
C.N.
Description
Tilting Spindle Moulder
FELDER – FORMAT4 profil 45 M
The powerhouse with premium comfort
The new high tech tilting spindle moulder from Format-4 offers premium operating comfort and top quality Austrian machine manufacturing precision. With elegant design, a long and solid cast iron moulding table and innovative detailed solutions, the profil 45 M convinces by dealing with all requirements of professional woodworking.

The profil 45 M from Format-4 with its unique configurations is the industrial machine for professional special moulding work and highest efficiency for perfect woodworking.
... FORMAT-4 Premium machines for premium requirements
Constantly high performance in industrial continuous operation
Customer specific optimised production solutions
Solid design with premium components
Many variations of specification packages with high-tech solutions
Complete engineering precision
Premium user comfort
Award winning design
Quality and precision from Austria
Uncompromised productivity
Perfect service package before, during and after the purchase
CE + GS dust certified
Tailor made financing solutions
settings
Technical details
Details
Tilting spindle
check_circle
Reversible rotation spindle
check_circle
Extensible frame
check_circle
Driver (Optional)
check_circle
*Shown values may vary depending on the configuration of the machine.
get_app Download Technical Sheet
Small details - Big impact!
The "Easy-Glide" tilting segment guide in every Format-4 machine aggregate meets the high requirements of business and industry. A precise, guided, double-sided support, guarantees maximum load bearing and tolerance free tilting.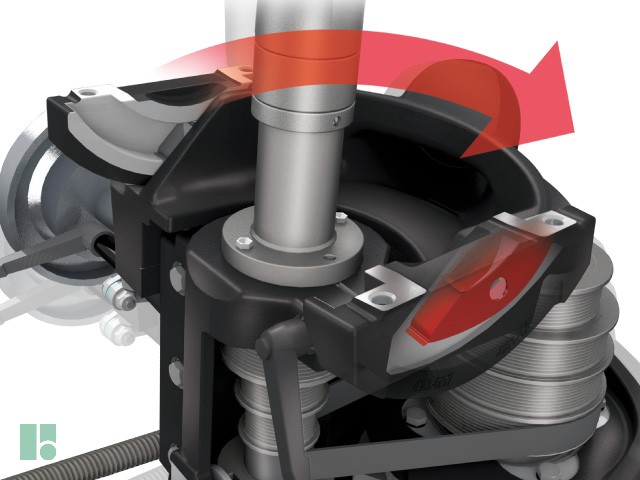 The Spindle Unit: Precision, down to the smallest detail
Every detail of the heavy duty profil 45 spindle moulder unit has been designed based on decades of machine manuacturing experience combined with modern production techniques. The powerful spindle motor unit on the profil 45 has been specially designed for industrial use. With the precision dual guidance ensuring exact angle adjustments and the dovetail guiding system guaranteeing exact linear height adjustment, you are assured accurate settings for many years to come.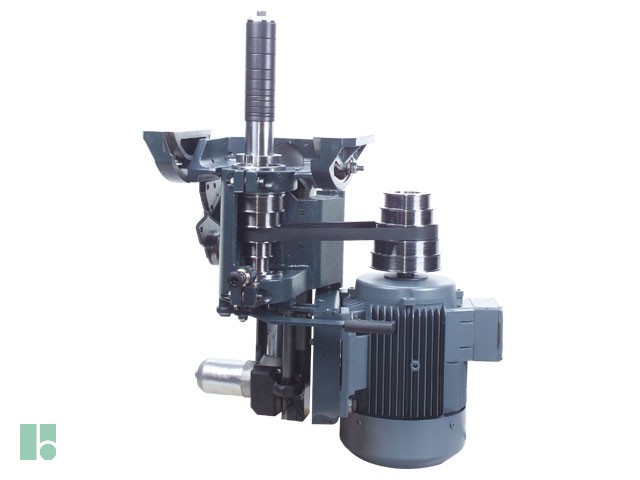 "Power-Drive"
Turn the control knob for quick adjustment, and push the button for fine adjustment. The LED display clearly shows the actual value.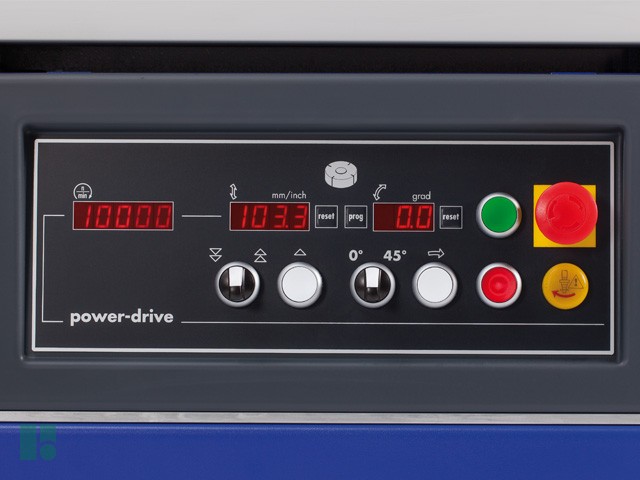 Quick-change spindle­system
The spindle quick-change system will provide you with almost limitless possibilities of use. You can use spindles with pre-mounted tools for series production, or use spindles with a different diameter. The spindle can be changed in seconds. A particular highlight is the ability to mount a high speed router spindle with 15,000 rpm capability. For maximum stability and durability the Format-4 spindle has been designed with 3 high quality "precision type" bearings!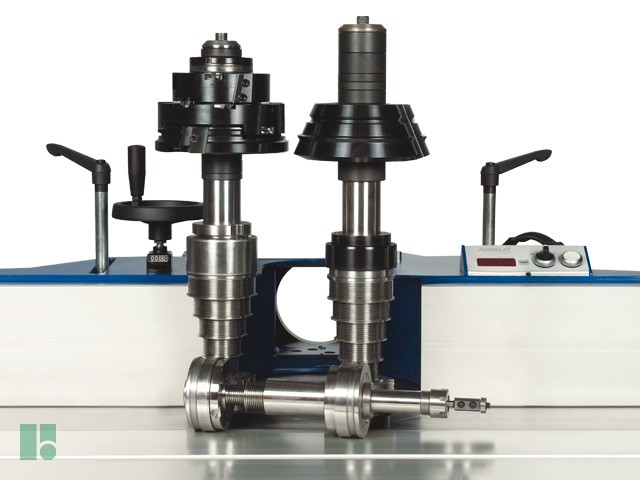 High-Speed Router Spindle
The high speed router spindle is designed for router shaft diameters of Ø 6–16 mm and a speed of 15,000 rpm with up to 10 HP.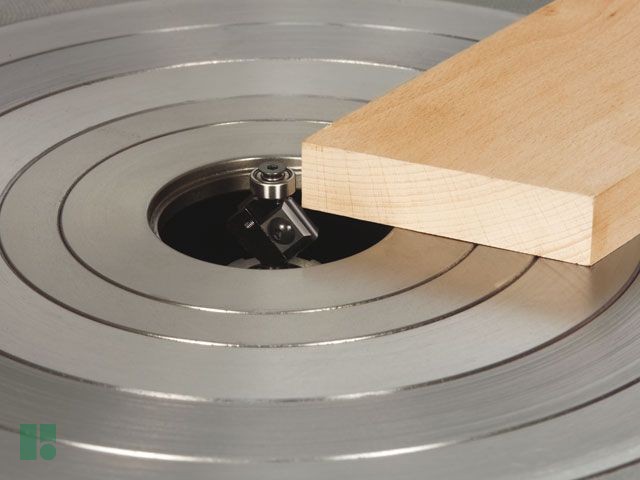 The FORMAT-4 moulder spindle tilts backwards: This is an important advantage for you when working on all kinds of pieces!
Forward tilting of the spindle moulder can be dangerous and has serious handling disadvantages: Increased risk of accidents, Limited height of workpiece, Power feeder operation is not possible, Inferior workpiece finish, Poor or even impossible chip removal. The Format-4 spindle tilts backwards which has many advantages: Safety, as there is no pinch point , Suitable for any workpiece size, Problem-free power feeder application, Impeccable machined surface, Optimal chip removal.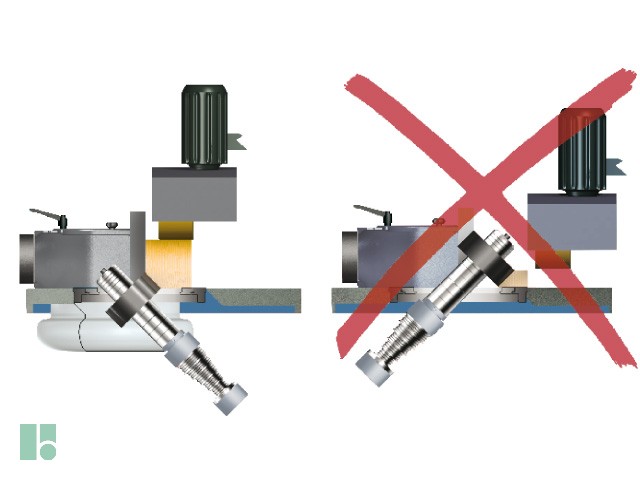 Spindle fence control
The precise quick adjustment of the spindle is done using motors and the current setting is displayed in real time.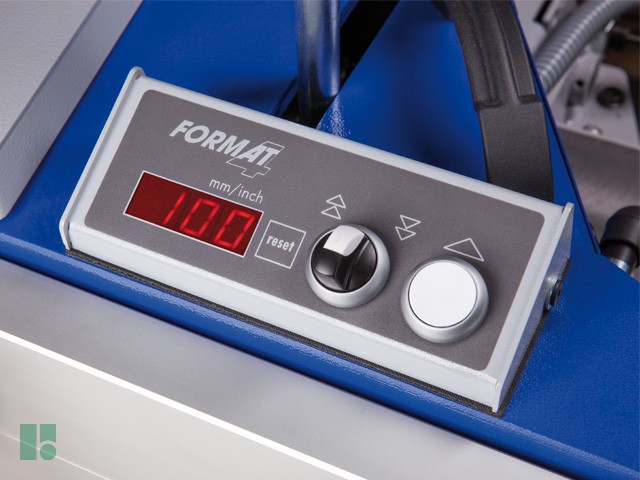 Spindle moulder fence quick clamping system (Optional)
Available as an option: Attach and release the moulding fence in a single hand movement. By simply moving the quick-clamp lever, the moulder fence can be fixed in the desired position and released completely, with just the turn of a hand and without any force.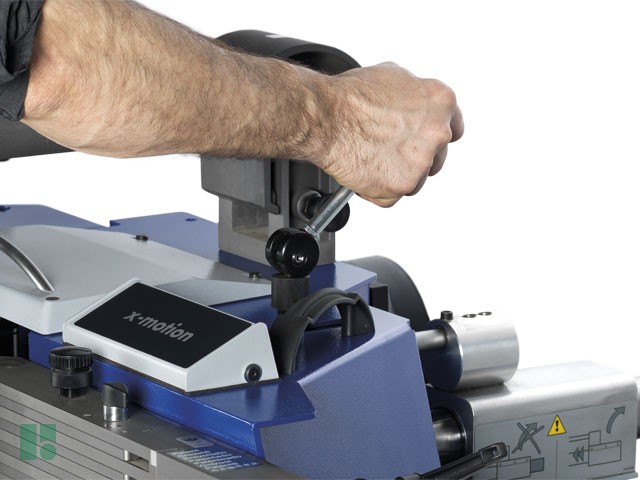 Quick-Lock (Optional)
Change routing tools quickly and safely. The "Quick-Lock" clamping system allows a convenient change of cutters on the table router and reduces the risk of injury from slipping. Suitable for Ø 30 mm spindles
Moulder fence with tilt-away bracket
Important for quick and efficient change of moulding tools, moulder spindle and for curved moulding.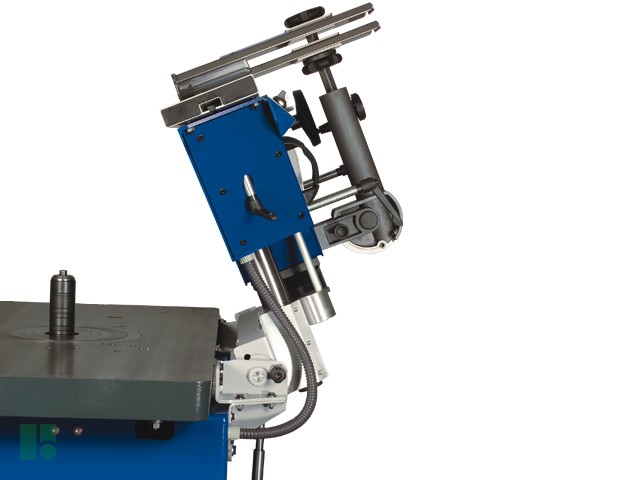 Spindle moulder table opening: 320 mm
The large table opening allows for maximum operator safety. For large dimension tooling, as used for tenoning and panel raising, the cutterblock can be conveniently positioned below the table.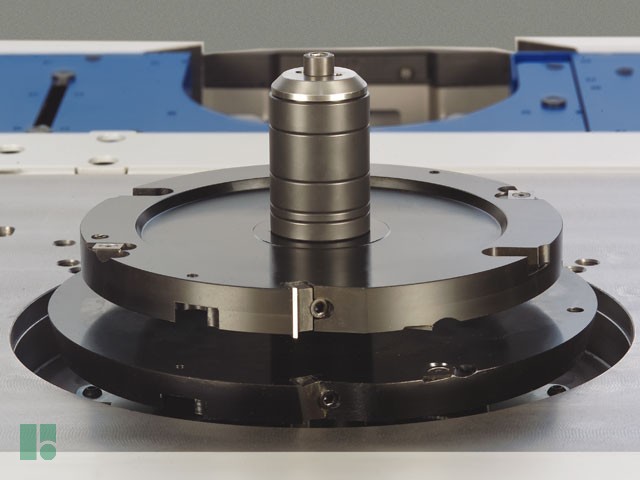 Dual extraction for the spindle function
The dual extraction system from the spindle unit and fence ensures that the machine stays clean and dust free.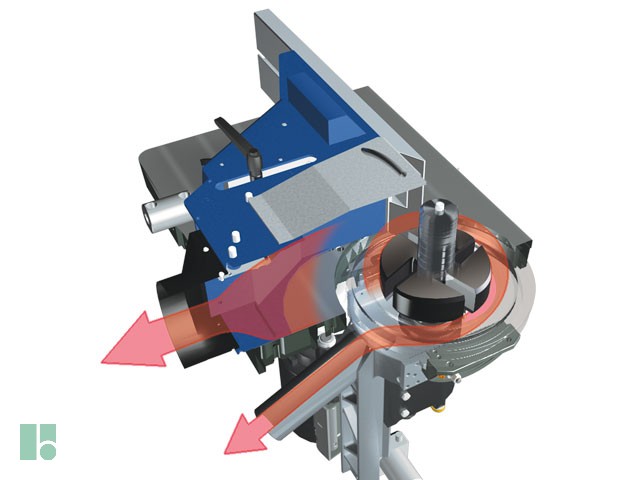 Details: Stability and high performance even when under maximum load
The solid, highly precise cast iron machine table guarantees maximum stability and a complete vibration-free process even when under maximum load. The 1270 mm long stable front pull out support increases the support surface by up to 400 mm. The emergency off switch is mounted to the front of the pull out for maximum operating safety and is always within reach. (Option) Increase the working surface area of your profil 45 M by 670 mm on both sides with the solid table extensions. If the extensions are taken as an option then the machine will be equipped with an extended front pull out support of 2200 mm. (Option)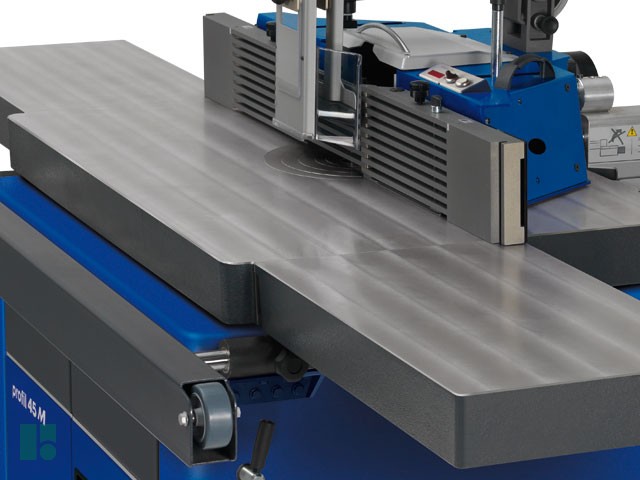 BRAND: FELDER - FORMAT4
MODEL: profil 45 M
check_box
EC legislation:
Compliant
Request infos
FELDER – FORMAT4 profil 45 M