Description
Assembly bench tipping frame
BAUSOLA BAT 0-90
A perfect bench for assemblying frames,false door frames,doors and windows.
Through pneumatic manual controls tires it permits the latch of horizontal part with the vertical one.
Closing horizontal centering. Control panel for pneumatic movement.
Pneumatic pedal shift for rotation from horizontal to vertical of working plan.
The brackets are drilled at 90 degrees in order to be able to insert nails, staples or fixing screws.
Content in the bulk.
Technical specification:
Working maximum size 3000 x 2500 mm
Working minimum size 430 mm (manual movement of of the bar) x 450 mm
Horizontal position bench
Detail of the horizontal working position, suitable for clamping the frame and mounting the hardware.
 

The sturdy structure and the pneumatic pistons positioned in the center of the base, allows an easy tilting in safety of the frame ready to receive the doors.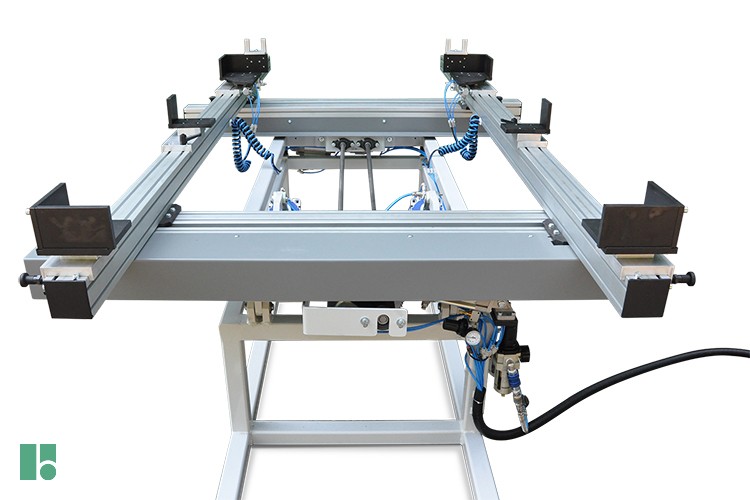 Locking piston
Safety latch mounted on top team support. It allows the maneuver of rotation of the bench safely avoiding the overturning of the piece.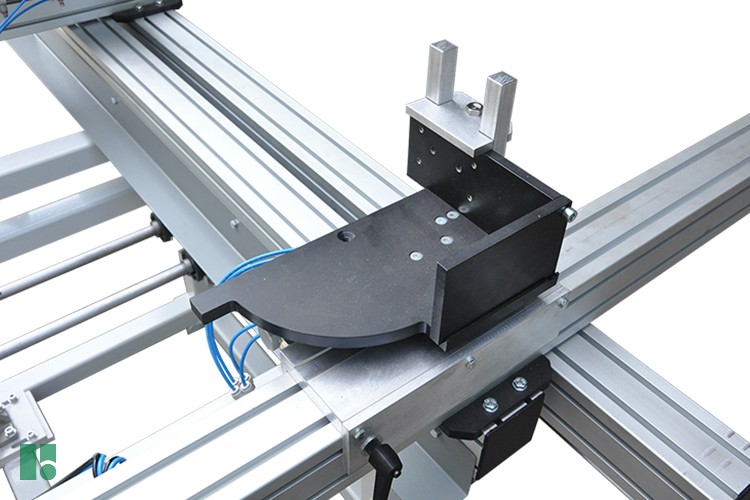 Linear guides
Sliding on guides and ball bearing slides, facilitates the self-centering movement in width of the right and left shoulder.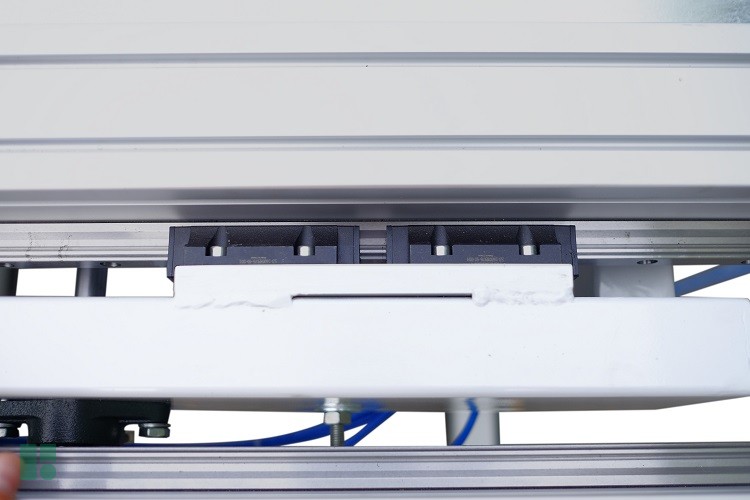 Lower Bracket
Lower bracket for aligning pieces in wood, aluminum and aluminum wood.
 

Particularly suitable to keep together and allow the coupling between the aluminum profile and the wooden structure.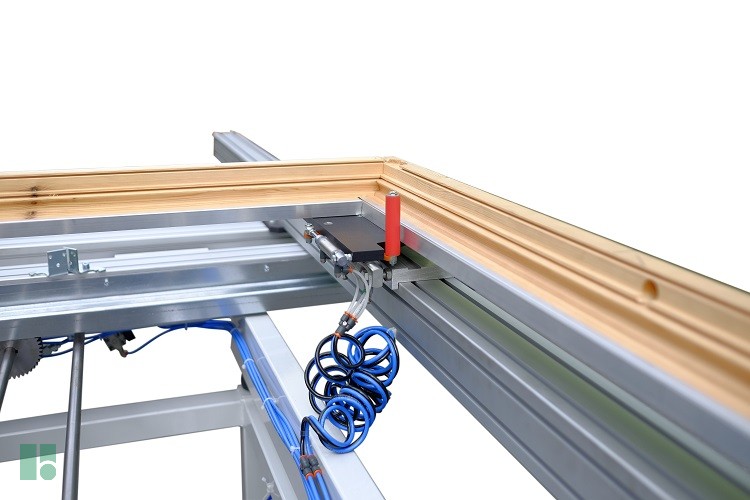 Upper bracket
Detail of the upper perforated bracket. Customizable diagram according to the tightening points for screw, nail and clip.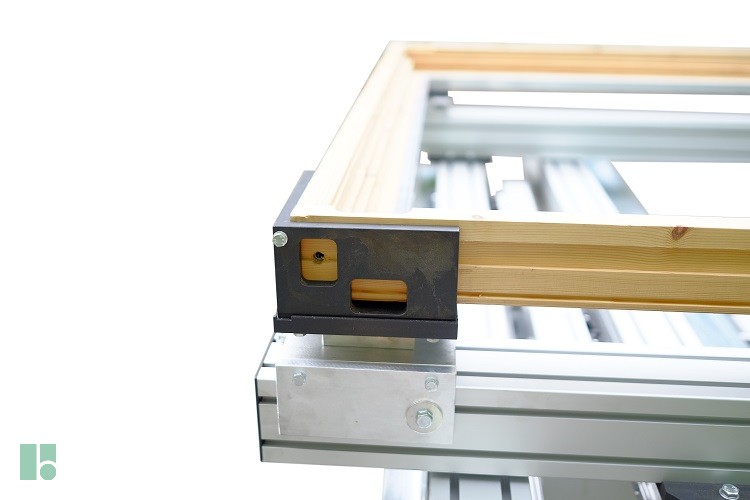 BRAND: BAUSOLA
MODEL: BAT 0-90
check_box
EC legislation:
Compliant
Request infos
BAUSOLA BAT 0-90