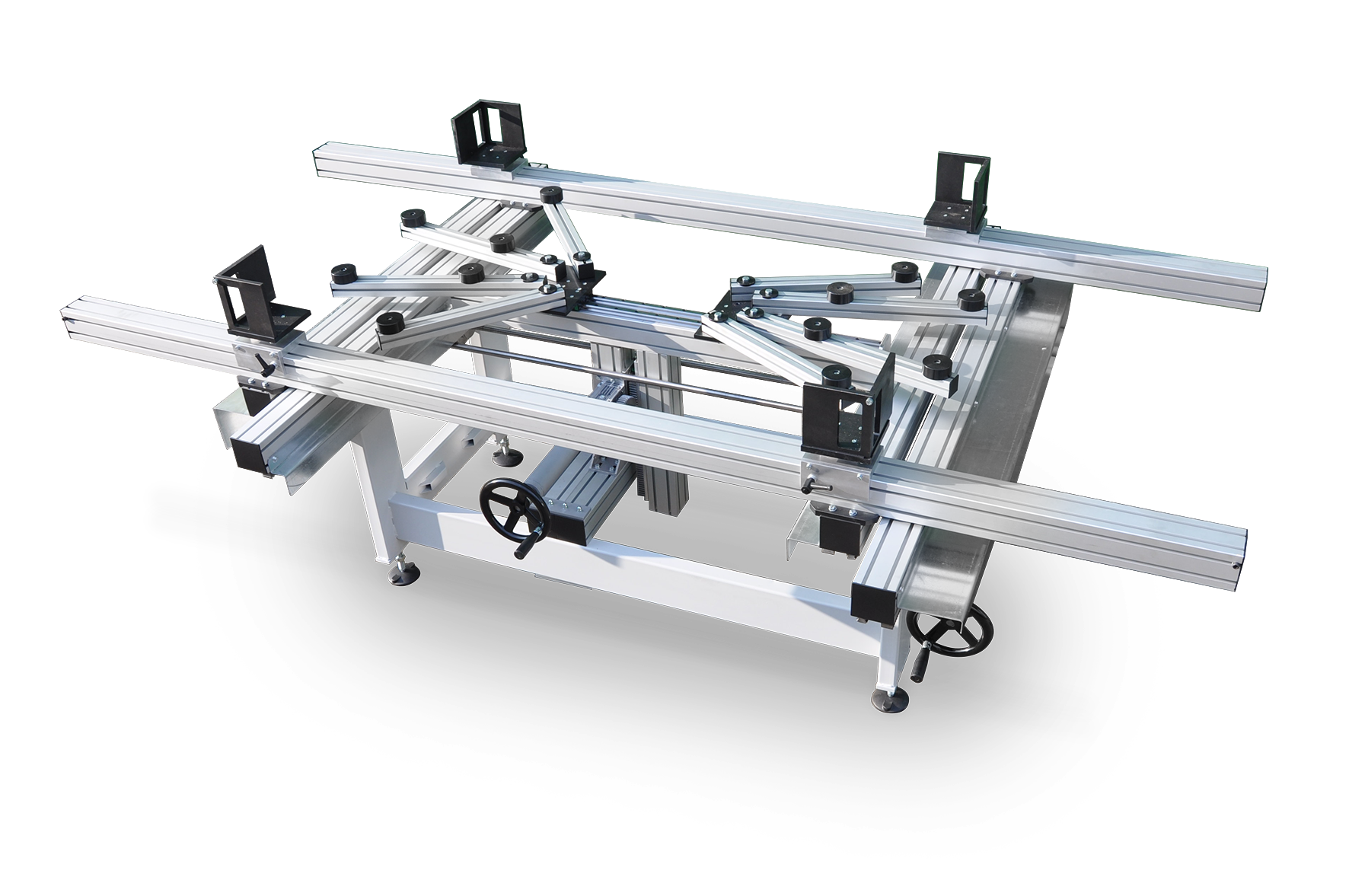 Description
Assembly bench for frames with mechanical tightening
BAUSOLA BAT MEC
A perfect bench for the assembly of frames, doors and windows made of wood and aluminum.
Through the special flyer it allows you to tighten the side to the struts with a tightening force distributed evenly throughout the structure.
Horizontal closing self-centred.
The brackets are drilled at 90 degrees in order to be able to insert nails, staples or fixing screws.
Content in the bulk.
Optionals:
MECHANICAL SYSTEM OF GLASSES LIFTING
It completes n.8 anti-scratch/slip resistant material supports and  manual lifting operated by a rack-and-pinion system
Template plan based on assembling need and kind of used profile
Technical Specifications:
Working maximum size 2960 x 2700 mm
Working minimum size 430 x 450 mm
Handwheel of self-centering mechanical closing
Manual rotation of handwheel simplifies tightening and permits a check of the strength applied by the operator.
Opening and closing will become two simple and effective manoeuvres to repeat and adopt.
Parallelism of transoms is granted also during more difficult closings.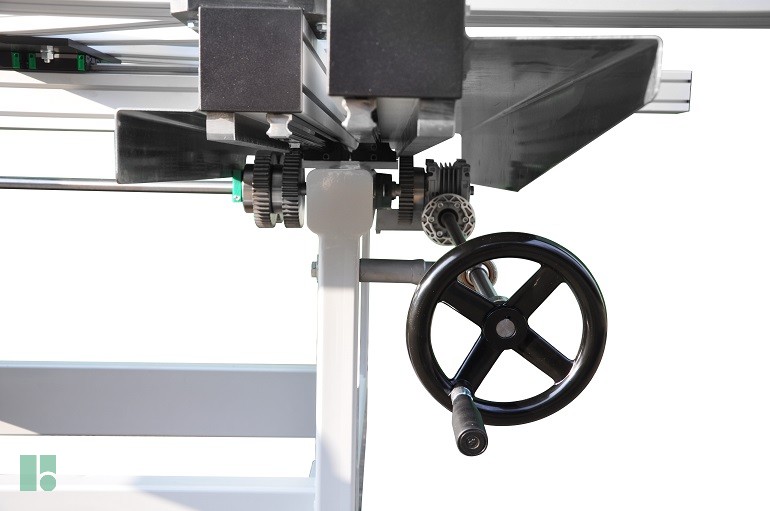 Lifting system, glass / panel support detail (Optional)
Complete with four left and four right arms with compass registration in order to simplify a proper positioning of plate, glass / panel on the work surface.
Appropriate supports are realized with anti-scratch and slip resistant material simplifying the movement of the plate and avoiding accidental scratches.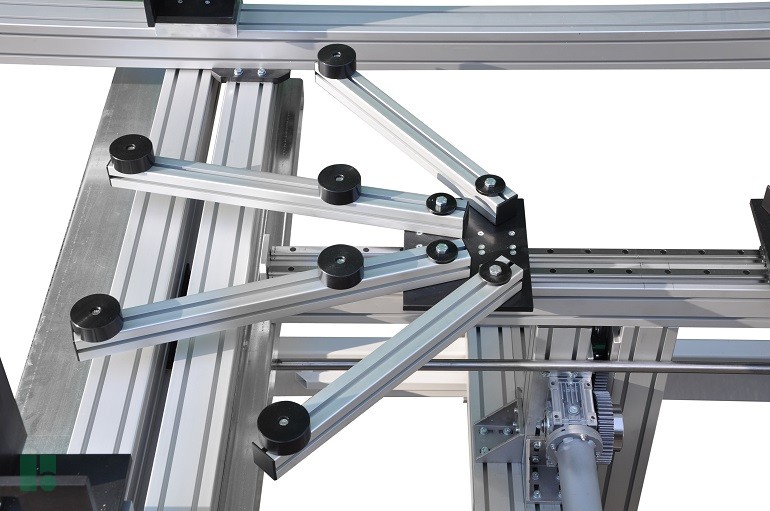 Manual lifter operated by a rack-and-pinion system (Optional)
Vertical movement mounted on ball bushing pads, increases rigidity and meanwhile facilitates lifting of heavy loads.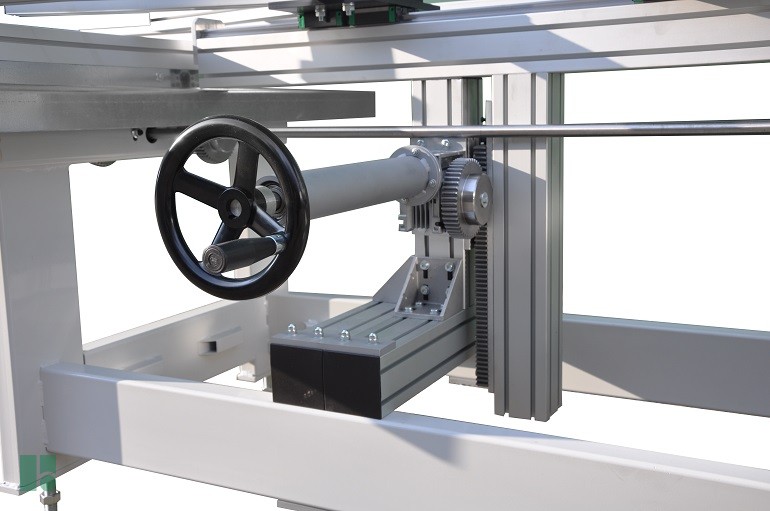 BRAND: BAUSOLA
MODEL: BAT MEC
check_box
EC legislation:
Compliant
Request infos
BAUSOLA BAT MEC