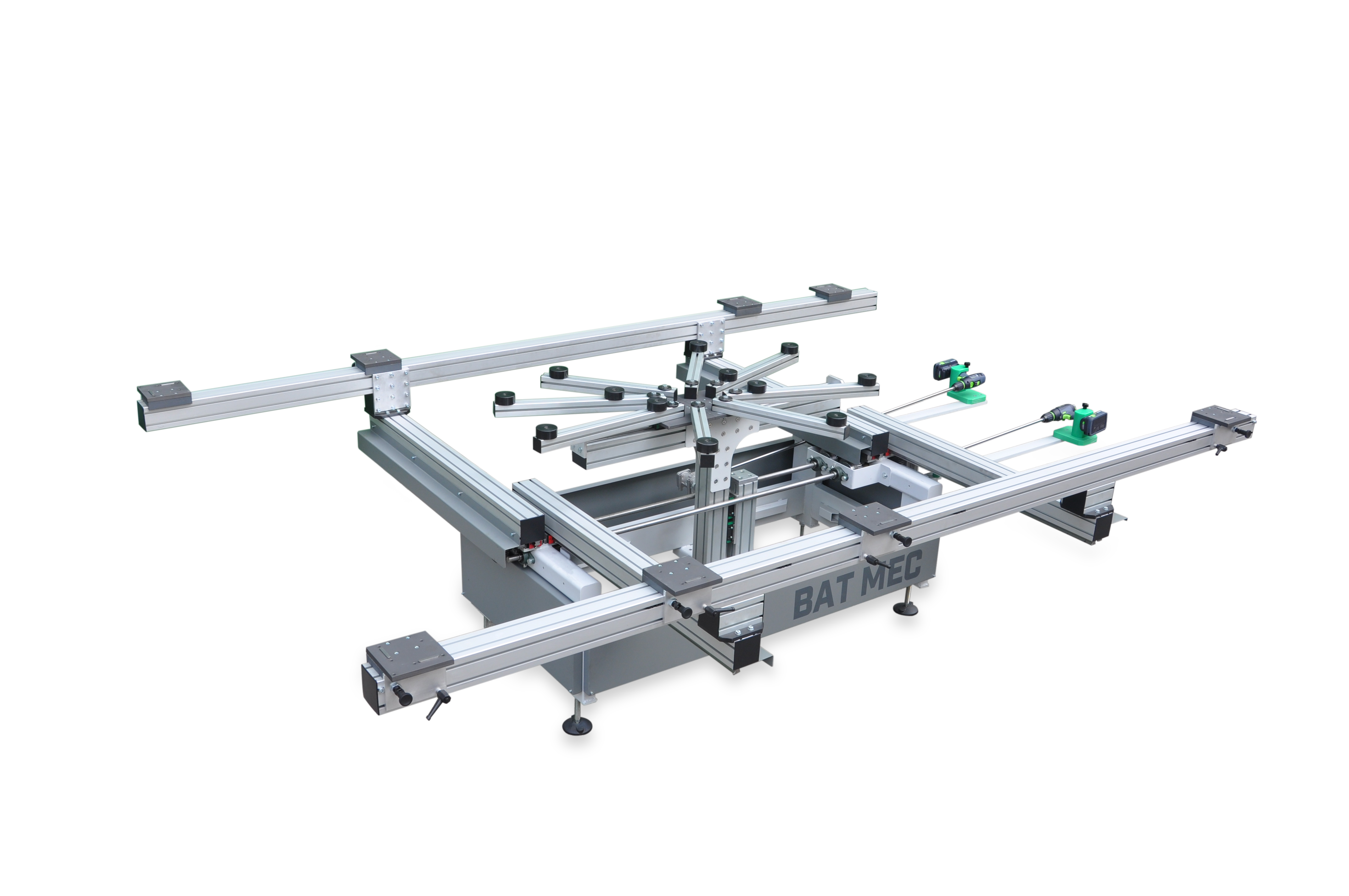 —
BAUSOLA

BAT MEC
Assembly bench for frames with mechanical tightening
Price on request
chat Request info
Description
Assembly bench for frames with mechanical tightening
BAUSOLA BAT MEC
A perfect bench for the assembly of frames, doors and windows made of wood and aluminum.
Through the special flyer it allows you to tighten the side to the struts with a tightening force distributed evenly throughout the structure.
Horizontal closing self-centred.
The brackets are drilled at 90 degrees in order to be able to insert nails, staples or fixing screws.
Content in the bulk.
Optionals:
MECHANICAL SYSTEM OF GLASSES LIFTING
Lift controlled by battery drill (equipped with 2 4.0 V batteries + battery charger - FastFix 13 mm quick-release chuck) which acts on the rack/pinion
Template plan based on assembling need and kind of used profile
Technical Specifications:
Working maximum size 3500 x 2500 mm
Working minimum size 440 x 450 mm
settings
Technical details
*Shown values may vary depending on the configuration of the machine.
Lifting system, glass / panel support detail (Optional)
Complete with four left and four right arms with compass registration in order to simplify a proper positioning of plate, glass / panel on the work surface.
Appropriate supports are realized with anti-scratch and slip resistant material simplifying the movement of the plate and avoiding accidental scratches.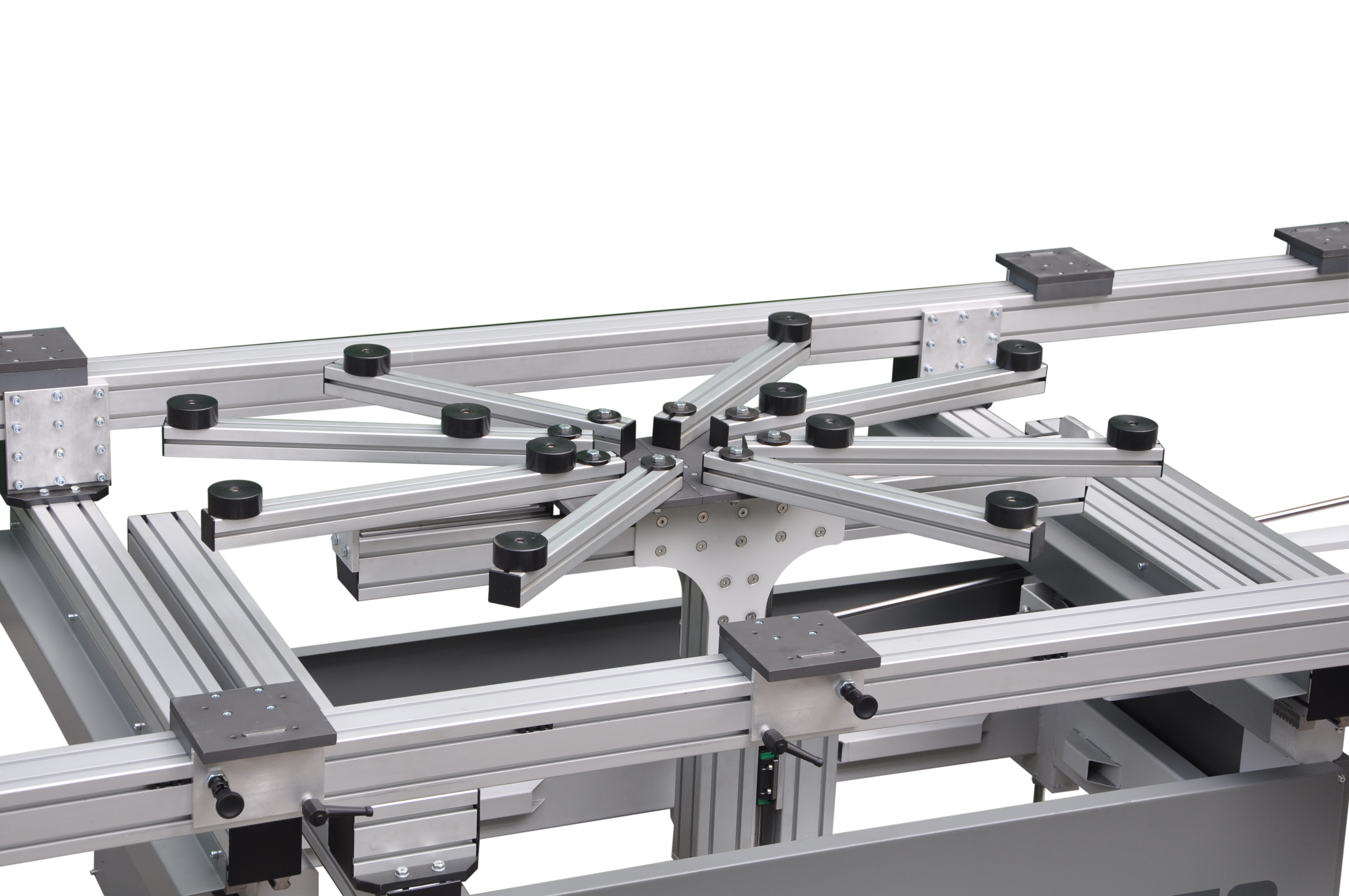 Self-centering
The self-centring movement guarantees the closure of both uprights on the crosspiece. Thanks to the closing force set by the user, it will be possible to manage different joint systems present between them.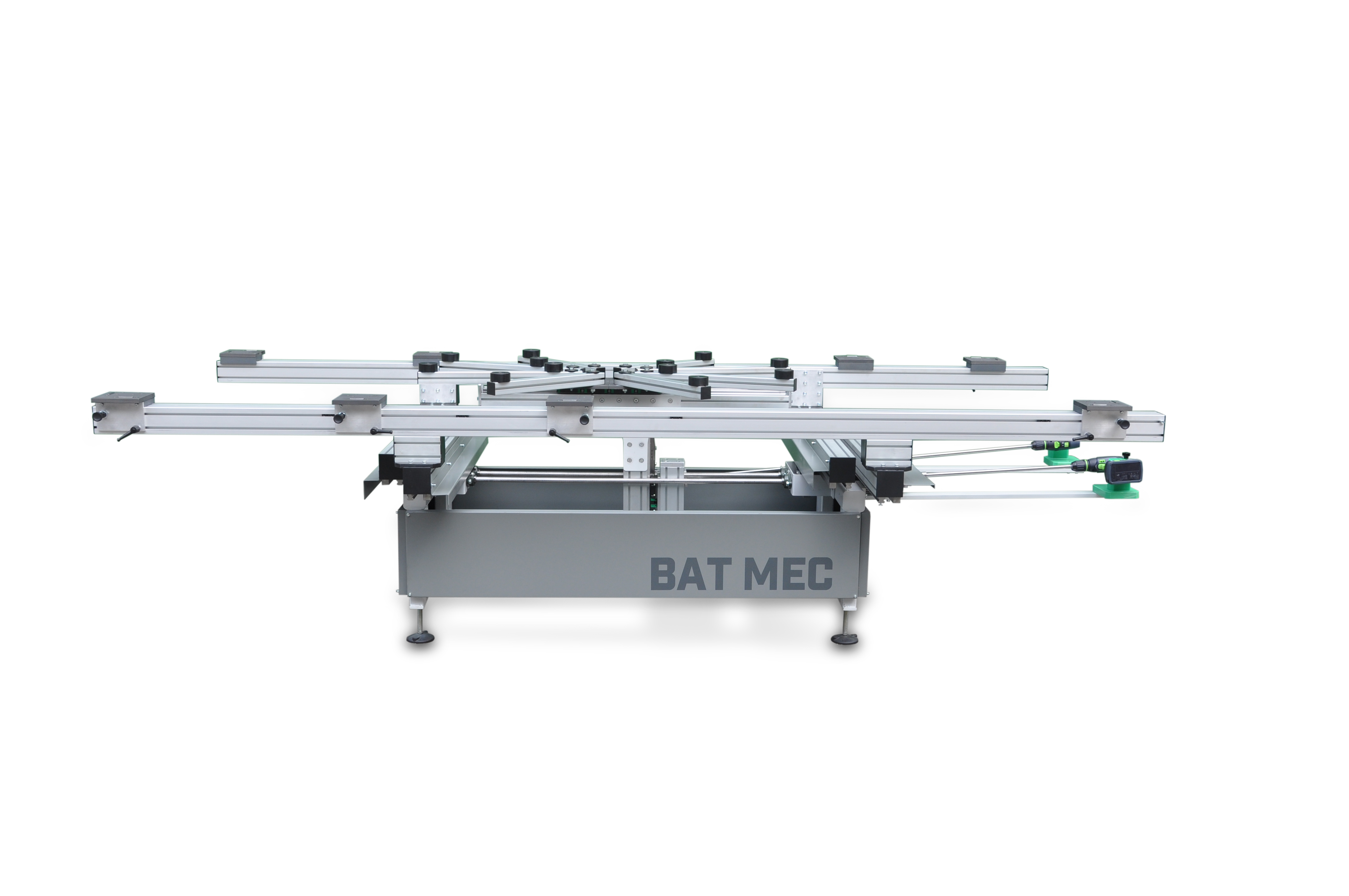 Stop Housing (Clamping Angles)
The counter is equipped with no. 4 right supports and nr. 4 claims. In the standard version, the first 2 upper and the last 2 lower have a 90 degree square in the respective 4 junction vertexes between the elements.
The other 4 supports (2 right and 2 left) will ensure closure in the central part of the mirror.
Upon request, counterprofiles can be supplied "on drawing".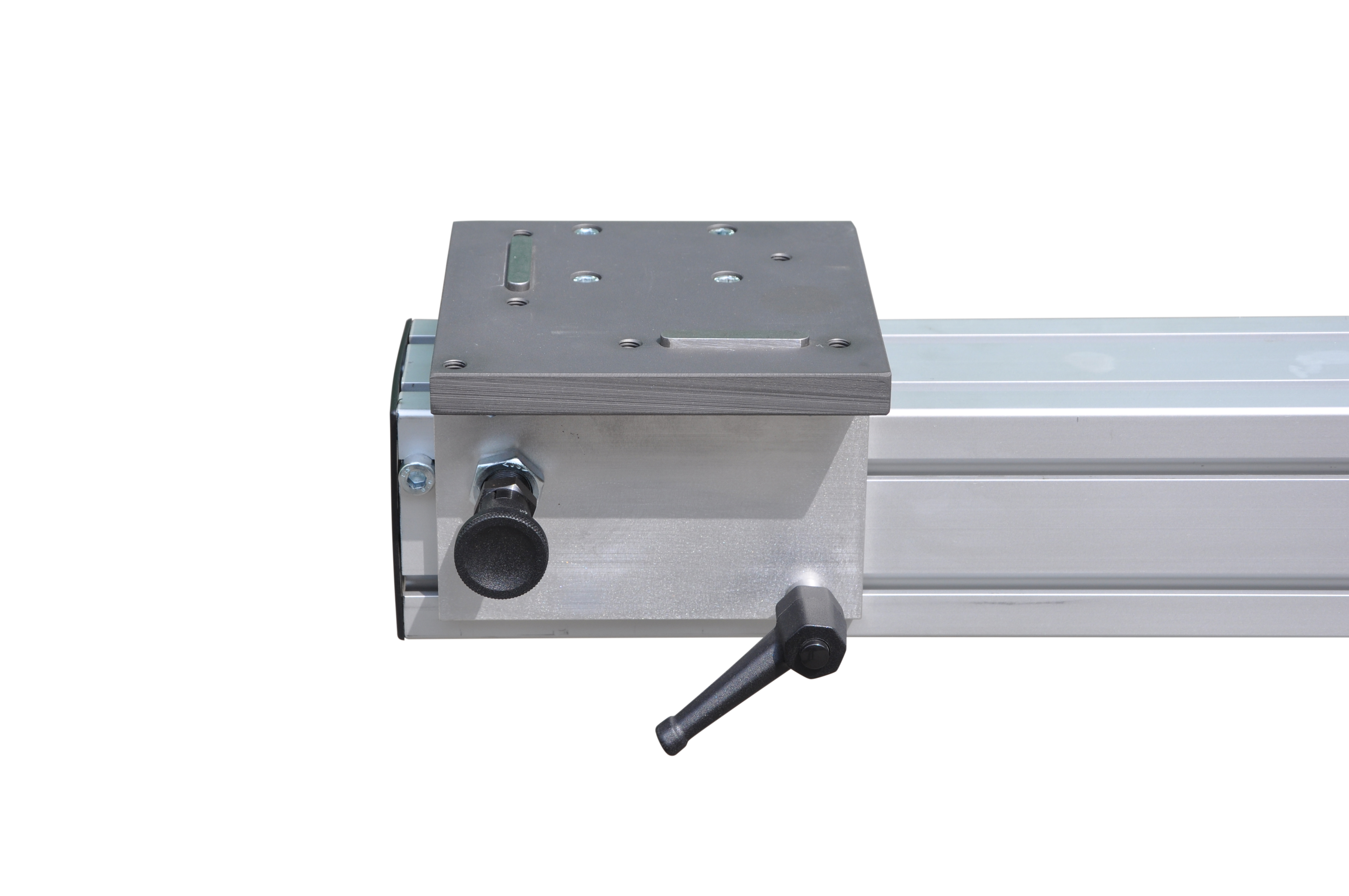 Assembly
Example of assembly of a wooden door frame.

Thanks to the customized brackets it will be possible to keep the alignment between uprights and transoms in wood or materials composed of wood-PVC and wood-aluminum.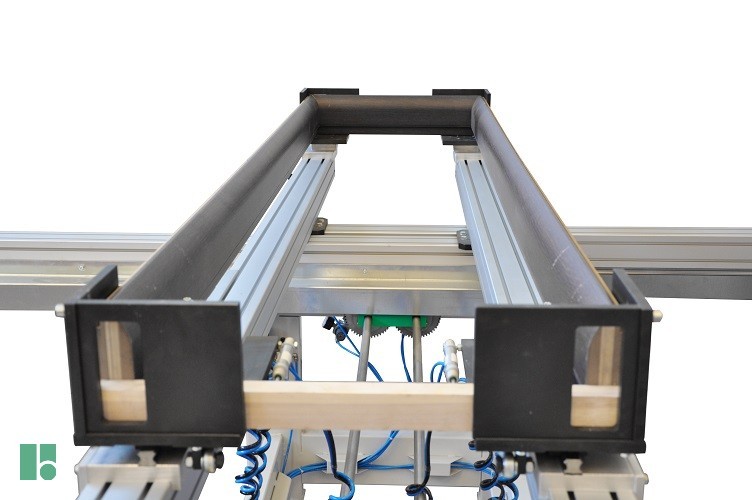 Screwdriver station
2 screwdriver supports placed on the side of the bench, allow the movement of the same with ease and control.
1st movement - opening and closing
2nd movement - ascent and descent of the central support (OPTIONAL)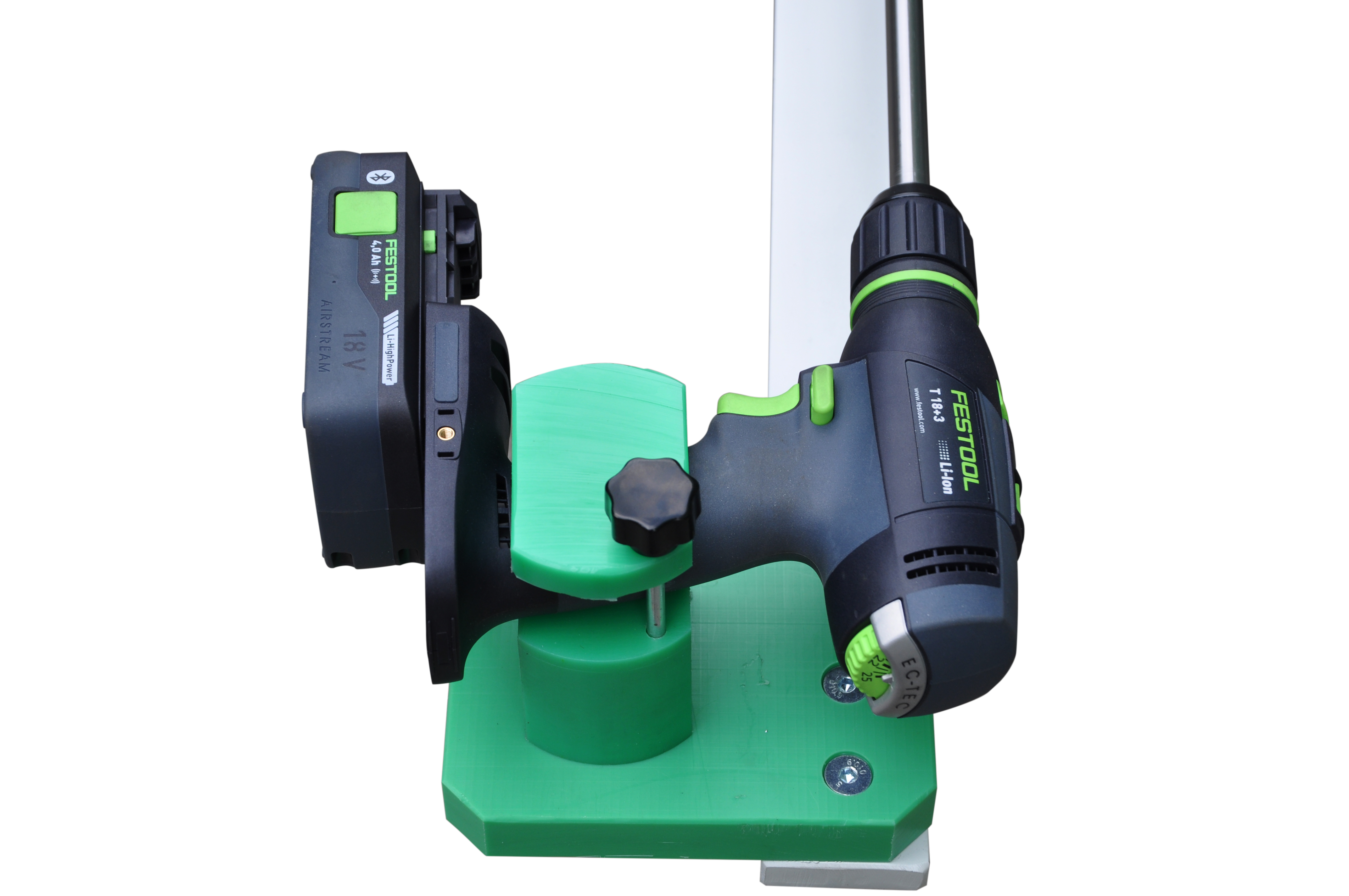 BRAND: BAUSOLA
MODEL: BAT MEC
check_box
EC legislation:
Compliant
Request infos
BAUSOLA BAT MEC