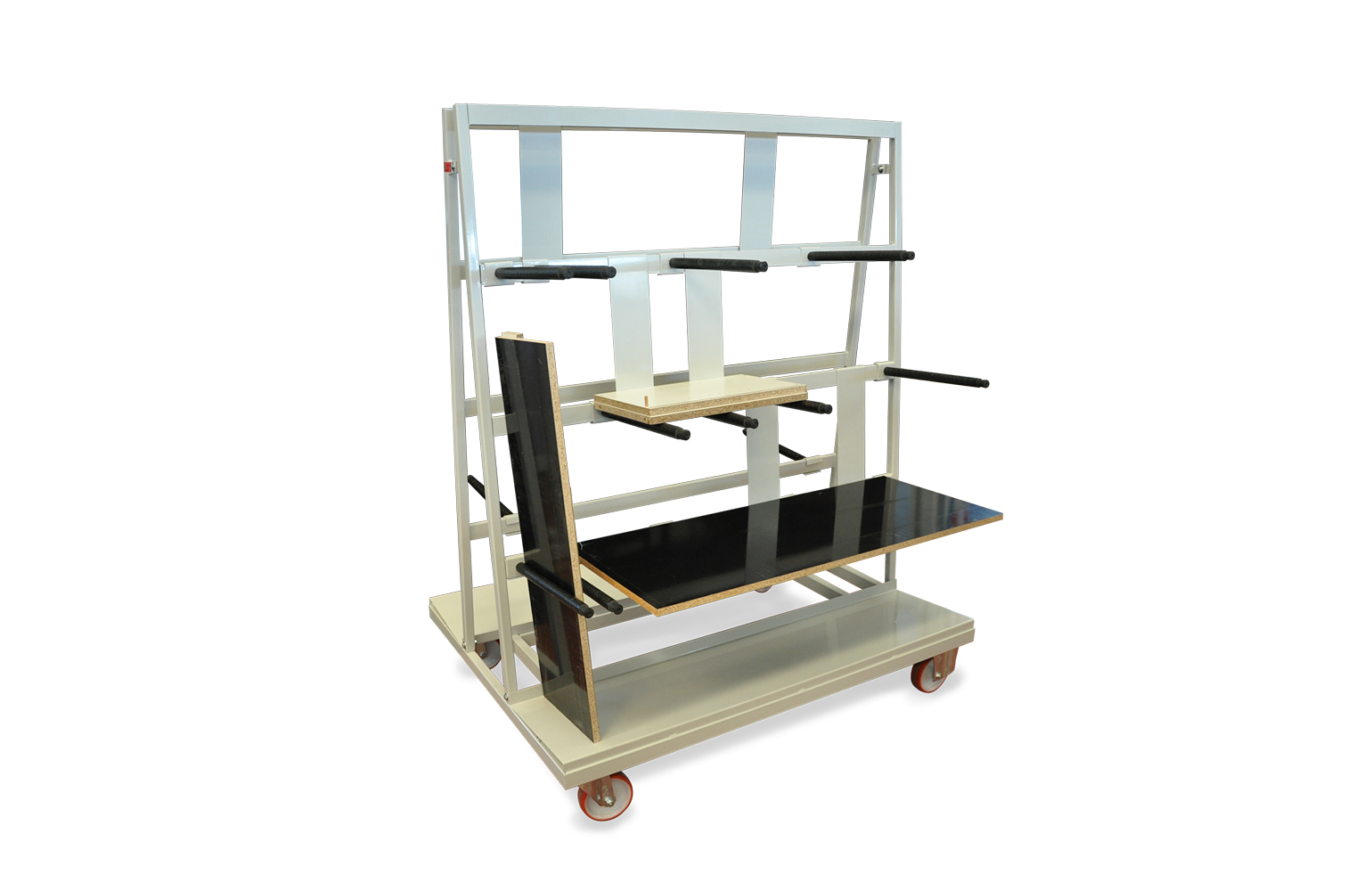 Description
Panels movement trolleys
BAUSOLA BOX DP
Double front trolley for movement of panels.
Partition fixed arms create boxes according to necessities and for a simple vertical loading-unloading of hardware.
Technical specifications
N. 4 polyurethane  wheels "TR" – polyamide core 6, Ø 150 x 40 mm   
N. 2 swivel without brake
N. 2 fixed
N. 20 arms for division of size parts
N. 6 support backs
Removable back supports
Modularity is the main peculiarity of this type of trolley, all this thanks to the precious removable rear supports, which allow customized compositions for every need.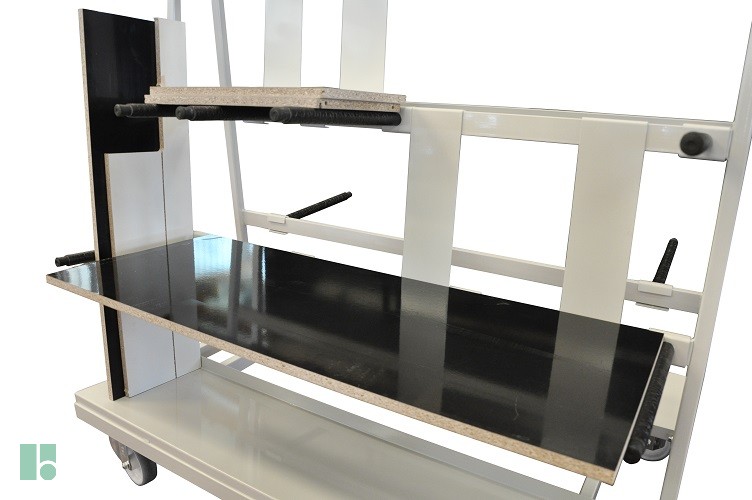 Support arms
Specially designed to achieve horizontal and vertical division within the trolley.
 
They are covered on the heads by a special rubber protection and wrapped in a soft and scratch-resistant tube.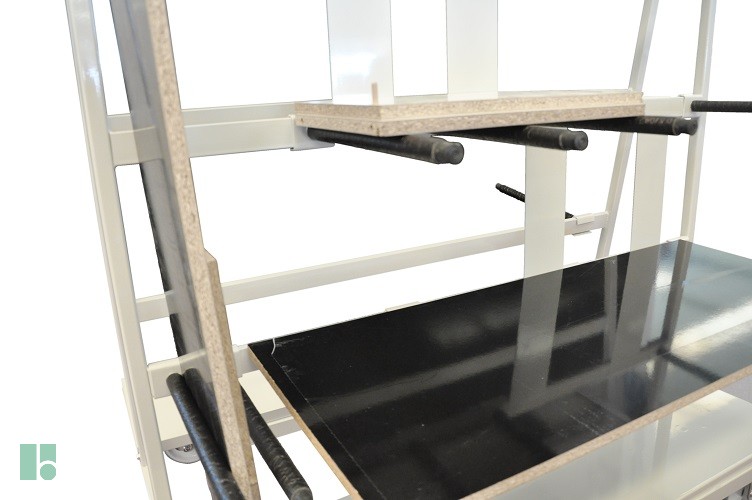 BRAND: BAUSOLA
MODEL: BOX DP
check_box
EC legislation:
Compliant
Request infos
BAUSOLA BOX DP