Description
Panels warehouse
BAUSOLA MP
Cart-warehouse particularly suitable for stacking and storage of panels.
Equipped with idle rollers in the front (and rear optional) allows you to easily insert and the extraction of the sheet-wood panel,
Rolls Bearing version:
Internal dimensions of each individual BOX: 3000  x 200 x 2250 mm
BOX for the storage of the panels divisible into 3 different heights
N. 3 rolls for each box, each roll equipe of nr. 14 bearings (Total 126 bearings)
Mobile Version:
Box number on request (minimum 3)
Modular frame equipped with wheels for transverse movement
Accessories in supplement:
Additional shoulder, with the possibility of mounting on the right or left of the complete structure of:
3 rollers, each roller equipped with nr. 14 bearings (Total 42 bearings)
4 mounting spacers complete with bolts
1 front roller                                          
 
1 intermediate holding tank ideal for storing panels
settings
Technical details
Details
Movement type
Storage area
*Shown values may vary depending on the configuration of the machine.
get_app Download Technical Sheet
Detail of front rollers
The front rollers, have been specially designed in order to facilitate the insertion of the panels inside the warehouse, reducing the efforts to the minimum by the operator.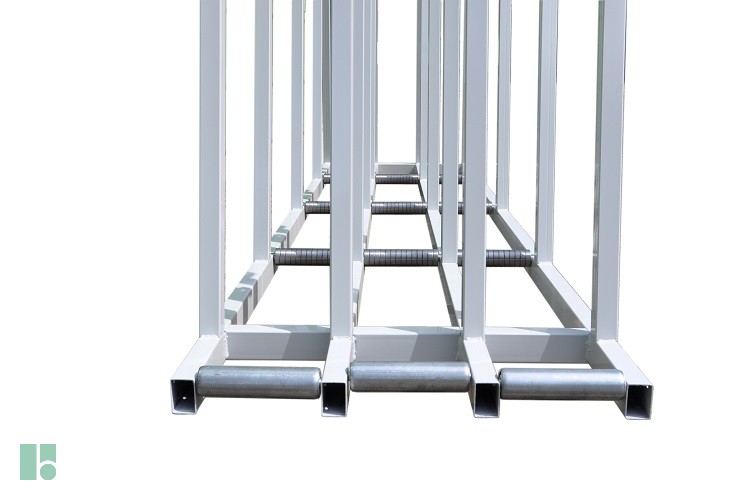 Structure
Frame made of electrowelded tubular, powder-coated.
 
The standard version includes 3 boxes for storing the panels and the possibility of dividing each box into 3 different heights.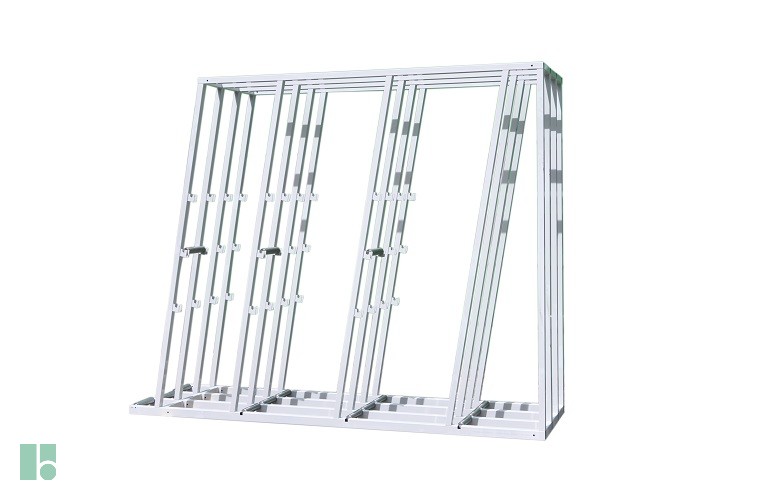 Panel storage
Nothing has been left to chance! The realization of this type of warehouse has been carried out in order to make the storage of panels with different shapes, sizes, sections and materials as practical as possible.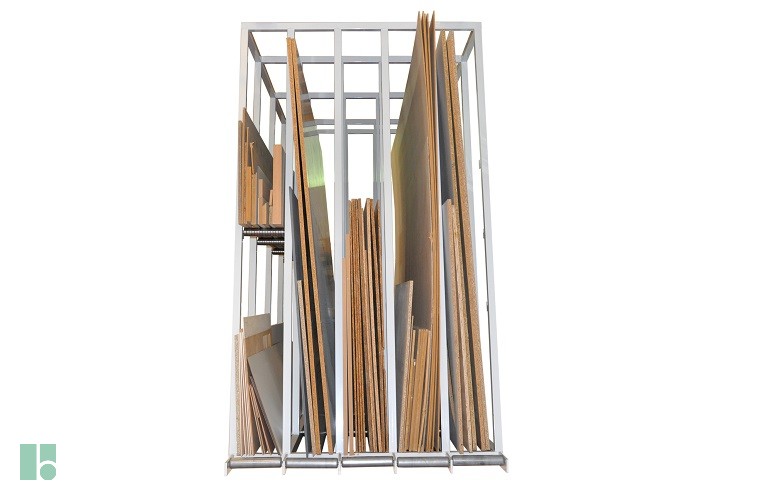 Panel storage
The structure of the panel storage and its modularity allow the storage of shapes of different sizes, both in length and height.
 
Special ball bearing supports and support hooks facilitate the storage methods exponentially.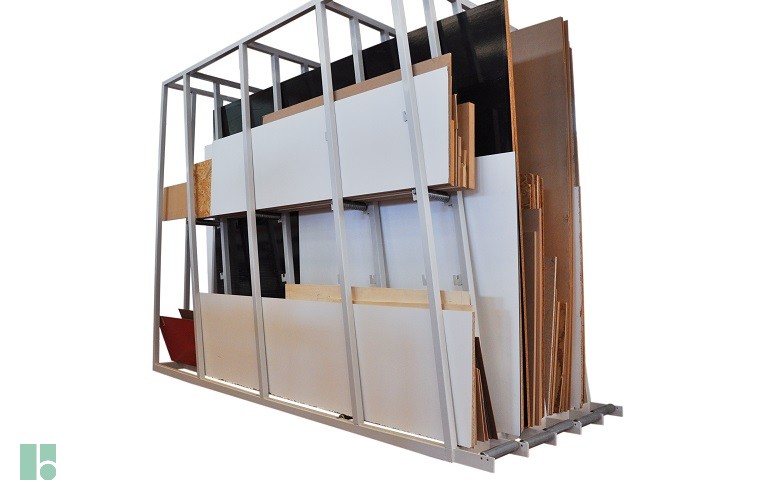 Slide bearings
Supported by special shafts they facilitate the insertion and extraction of the panels inside the warehouse.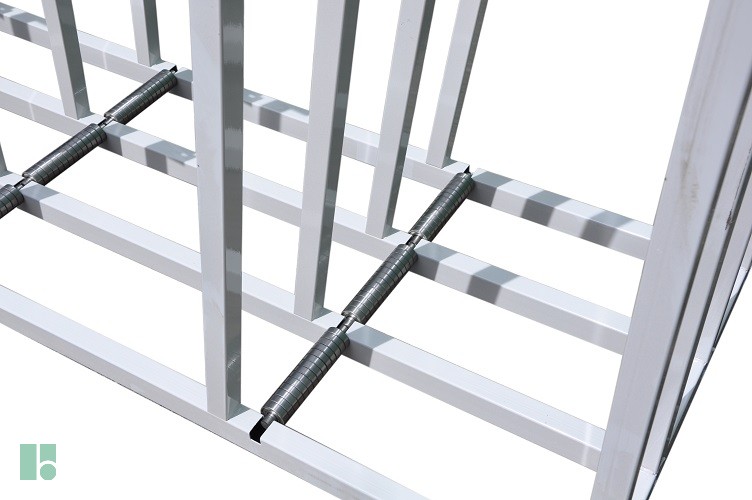 Detail of sliding bearings
The bearing shaft rests on the base of the warehouse, allowing their interchangeability in a rapid and functional way.
 
This system facilitates the removal of the single panel avoiding the movement of the panels placed on the side.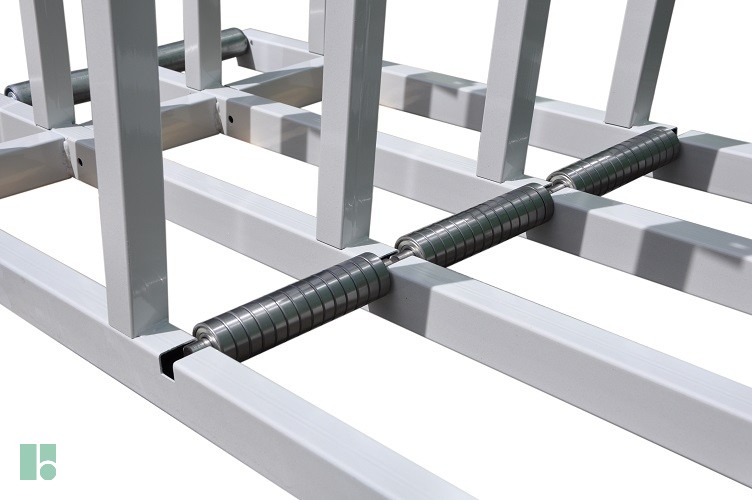 Support hook
Intermediate support for the height division of the single boxes. It allows the support of both individual bearing shafts and intermediate containment tanks.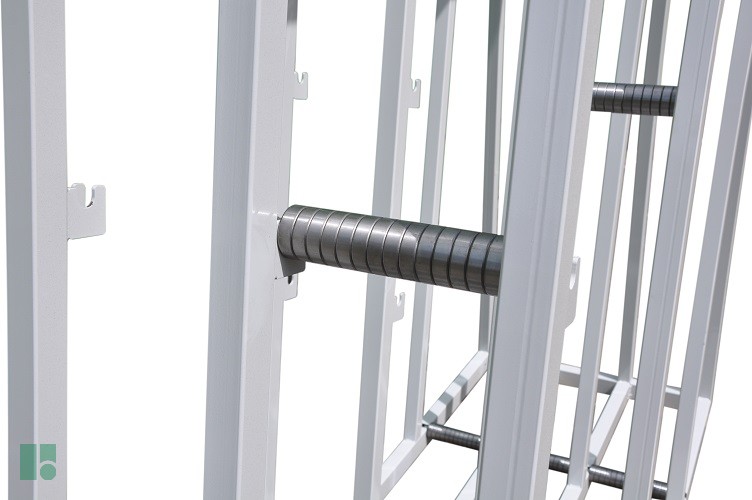 Kit mobile (Optional)
Modular frame equipped with wheels for transverse movement.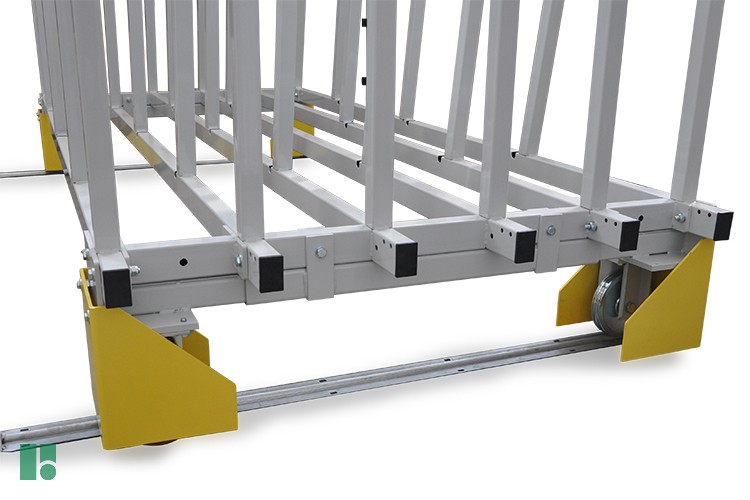 Front view mobile kit
Casing of anti-crushing protection for the lower, front and rear limbs.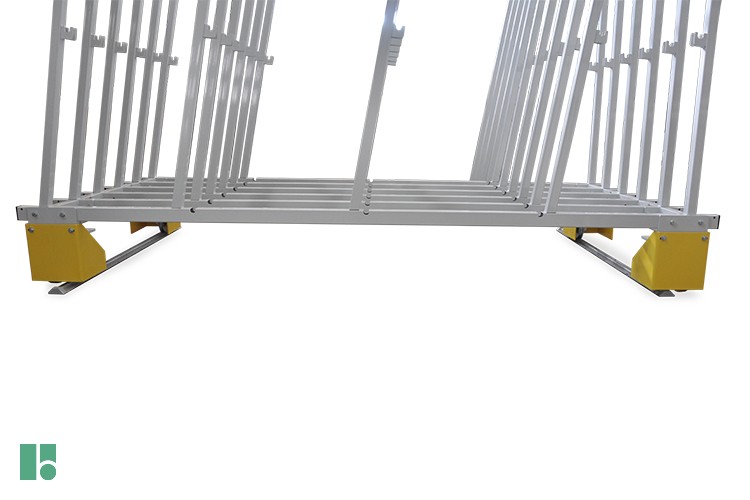 check_box
EC legislation:
Compliant