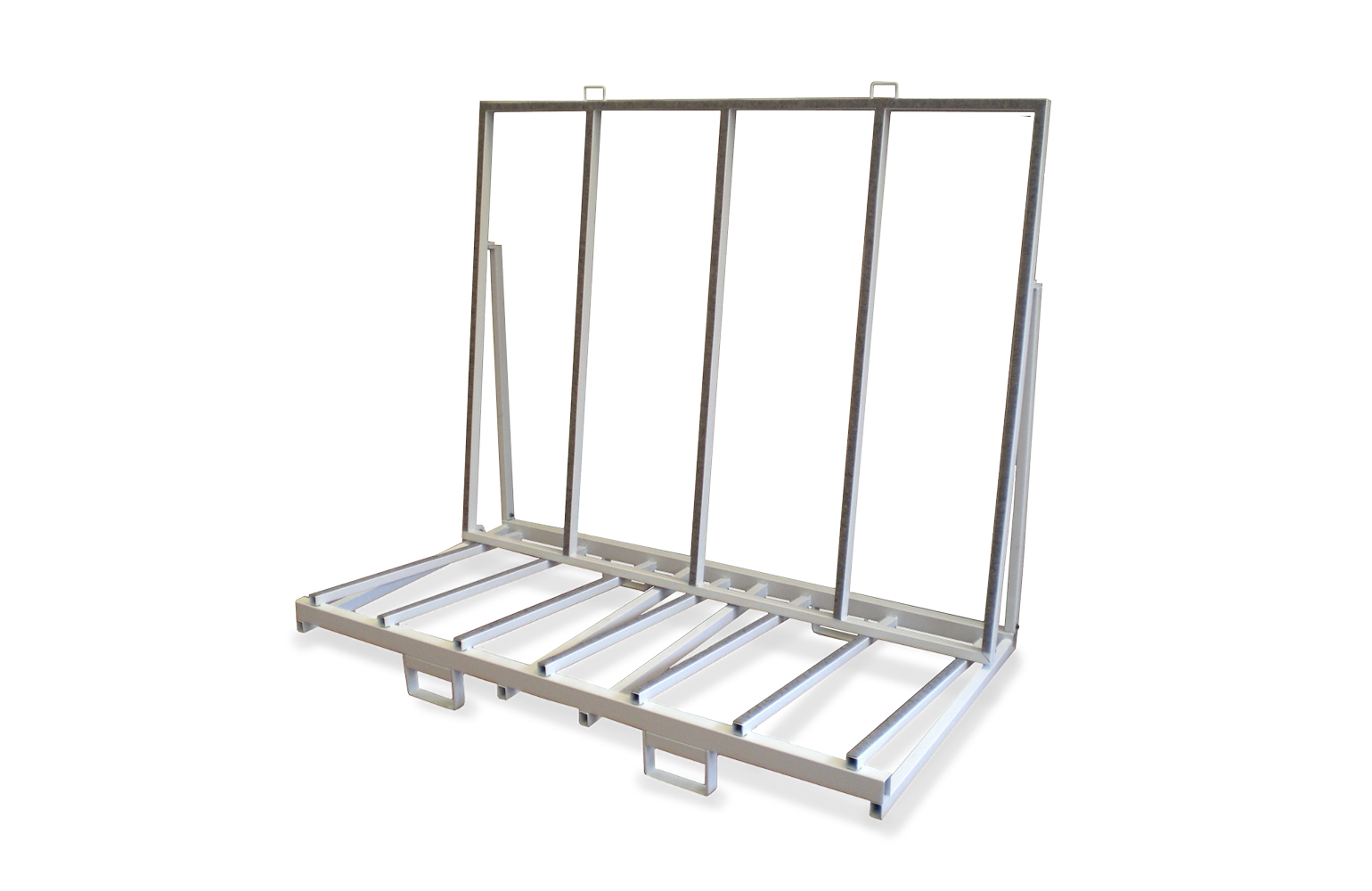 Description
Internal / external movement trolley
BAUSOLA CF19
Suitable cart for internal / external handling, loading and unloading of truck of the fixtures, in order to facilitate the shipment.
Featuring profiles on the plane that is felt on the support shoulder.
Available in 2 versions:
CF19 with housing fork / pallet
CF19 with housing fork / pallet + removable wheels
Technical specifications:
N. 4 polyurethane wheels "TR" - Polyamide core 6, Ø 150 x 40 mm
N. 4 swivels with brake
Version with wheels
On request it is possible to order the complete version with 4 swivel wheels with brake.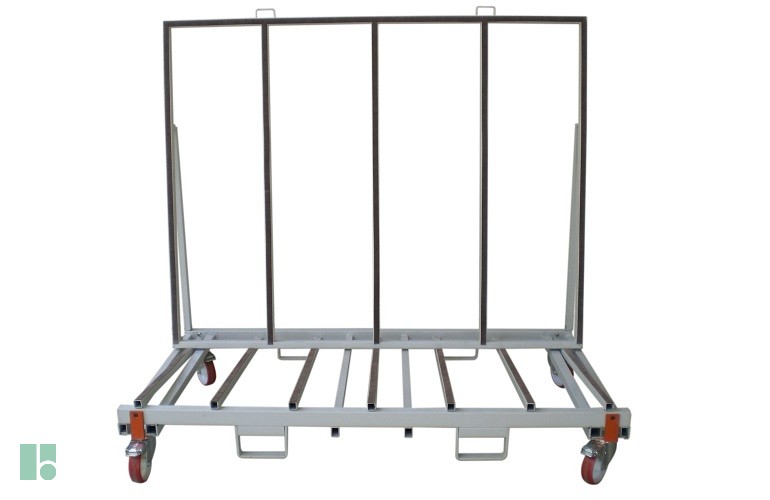 Lateral movement by means of transpallet
Possibility to move the trolley with lateral insertion of the pallet truck.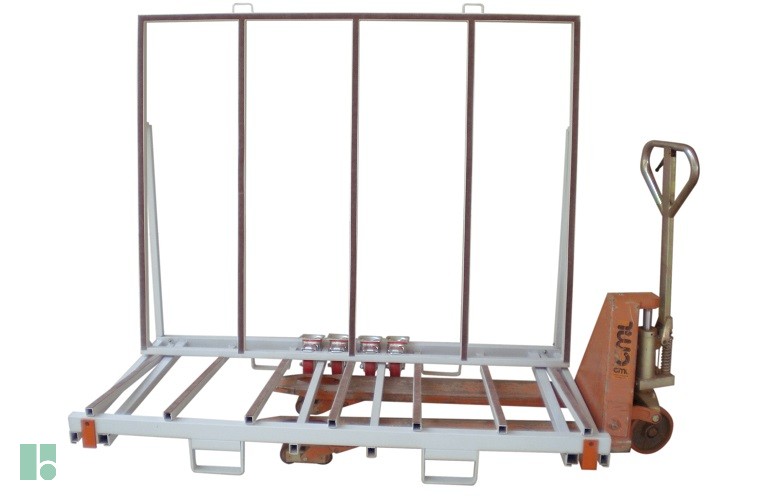 Wheels with brake
The trolley is equipped with 4 wheels Ø 150 mm, in polyurethane with a polyamide core.
 
All 4 wheels are swivel and equipped with a parking brake.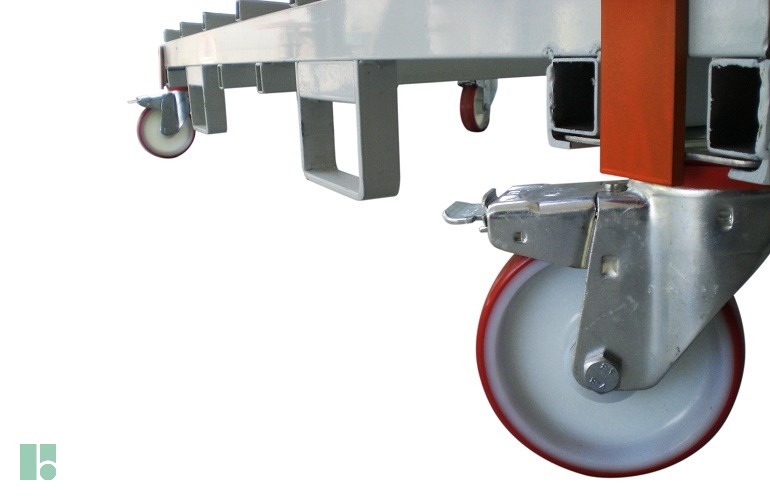 Extractable wheels
Mechanical flap that prevents the wheel from coming out of the trolley base.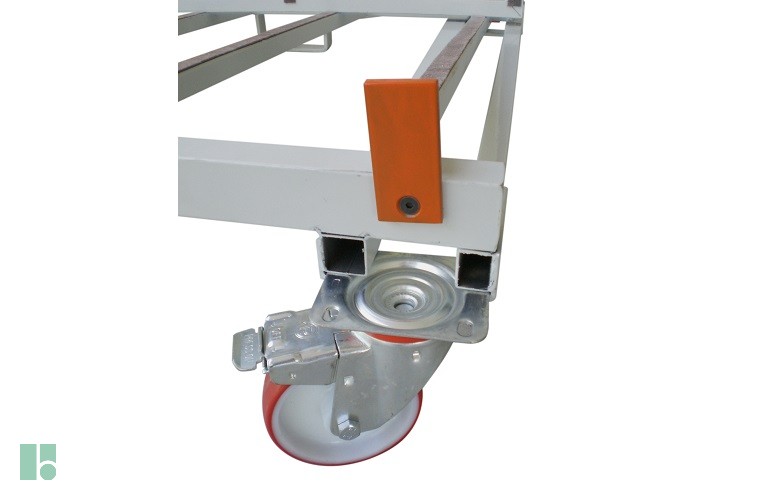 Wheels storage
For the storage of the wheels, 4 storage areas have been created in the center of the trolley base.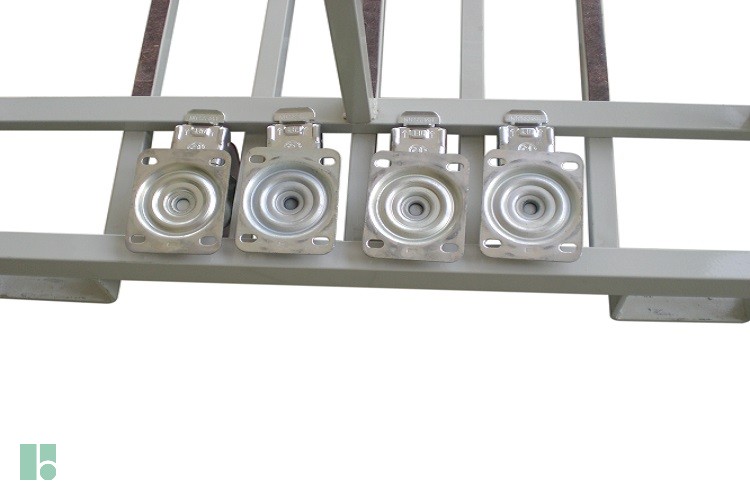 BRAND: BAUSOLA
MODEL: CF19
check_box
EC legislation:
Compliant
Request infos
BAUSOLA CF19