format_align_left
Capacity:
4000 m3/h
donut_large
Pipeline port diameter:
200 mm
vertical_split
Filter surface:
20 m2
Description
Clean Air Dust Extractor
FELDER RL 200
Clean-Air Dust Extractors
For trade and industry, Felder offers certified clean-air extractors in various price and performance categories. The Felder clean-air extractors RL 125, RL 140, RL 160, RL 200, RL 250, RL 300 and RL 350 filter the air to the extent that the residual dust is under 1 mg/m³. This means that all three extractors comply with "Category H3".

Felder offers air filters, clean air extractors and filtration systems for efficient chip extraction and air cleaning. Mobile, stationary or for space saving wall mounting – we have the right extraction solution for every requirement.
... Your decision for Felder, a risk-free decision
The right machine for every budget
Complete reliability in professional use
Tailor made machine solutions
High quality cast iron machine table and aggregates
Innovative detail solutions derived from 60 years of experience – already included in the standard configuration
First class manufacturing and finishing standards
Intuitive application concepts
Modern, distinct design
Quality and precision from Austria
Powerful and efficient
Complete package: Comprehensive service support
CE + GS dust certified
settings
Technical details
Details
Pipeline port diameter
200 mm
Containers collection
Chip collection
*Shown values may vary depending on the configuration of the machine.
get_app Download Technical Sheet
Profit twice with briquetting machines from Felder (Optional)
Fuel, disposal costs or storage space are all becoming more and more expensive. The Felder briquetting presses reduce the volume of waste by 90 % and additionally eliminate the need for investment in a chip container or silo. Felder briquetting machines are suitable for continuous use due to their design. They are assembled on a solid base frame and can be combined to use with clean air dust extractors by Felder.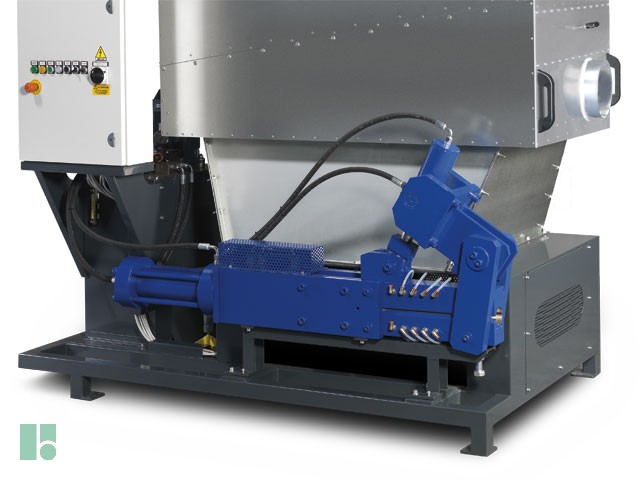 Chip collection bins
The chip collection bins are positioned under the machine ensuring an optimised filling of the dust bags. The optimised clamping system ensures a quick dust bag changeover.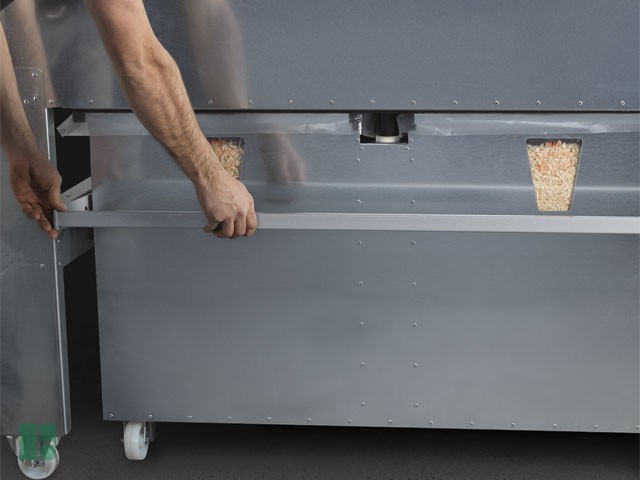 BRAND: FELDER
MODEL: RL 200
check_box
EC legislation:
Compliant
Request infos
FELDER RL 200