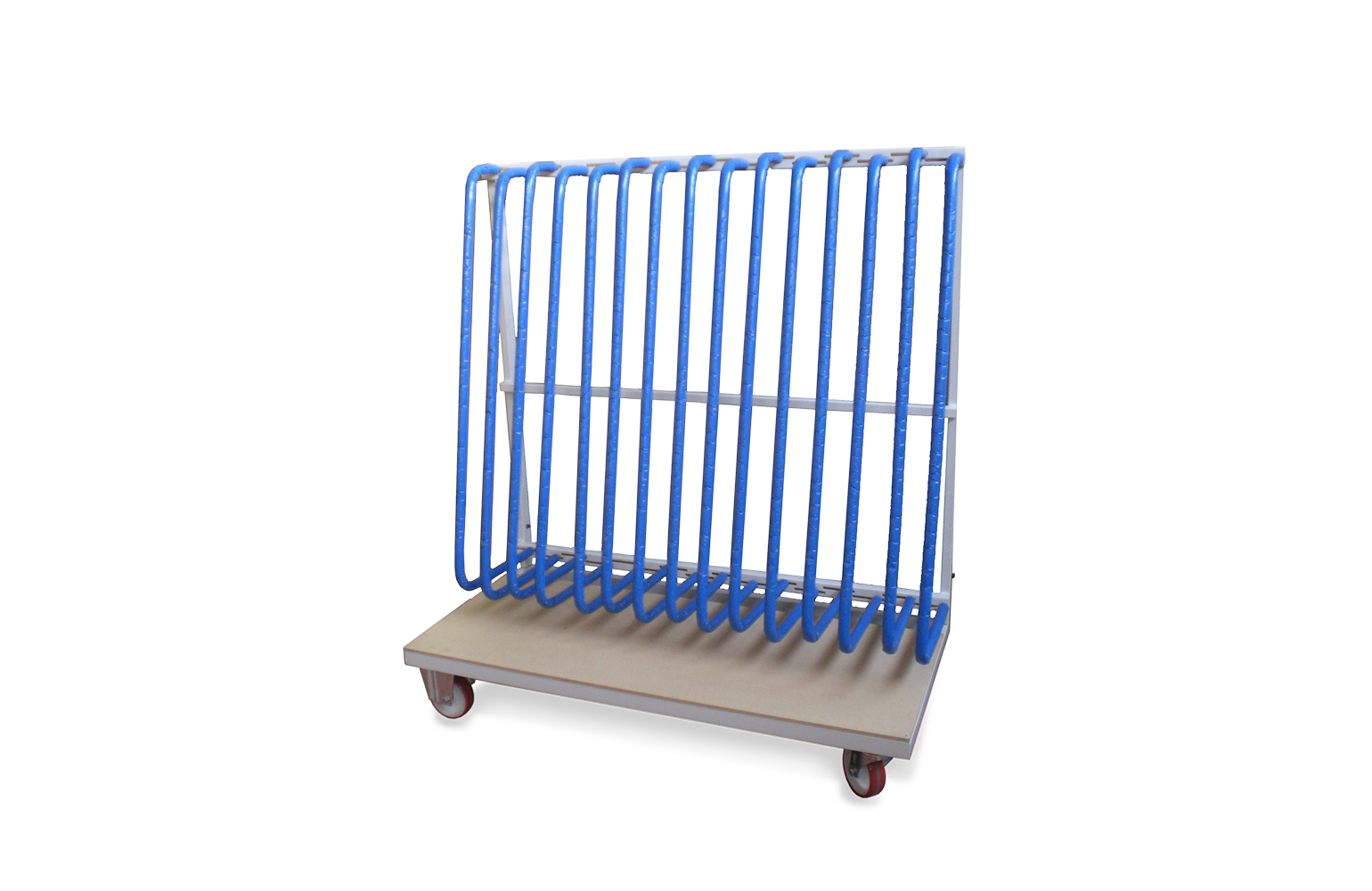 Description
Cart is deal for handling of painted doors
BAUSOLA CAV15
Ideal cart for the transport of painted doors (maximum load height 2500 mm).
Featuring 15 round rods on shore (coated with a special sponge)that allow it to hold currency of the doors is because it is not sticking together after painting, it is easy to choose to mount on the frame.
The space between the rods is adjustable depending on the thickness of the wood.
Technical specifications:
N. 4 polyiurethane wheels "TR" – Polyamide core 6, Ø 150 x 40 mm
N. 2 swivel without brake
N. 2 fixed
N. 15 round rods adjustable according to the thickness of the window
Ex. of windows loading
Practical and easy to handle, it allows the storage of doors with different dimensions and heights.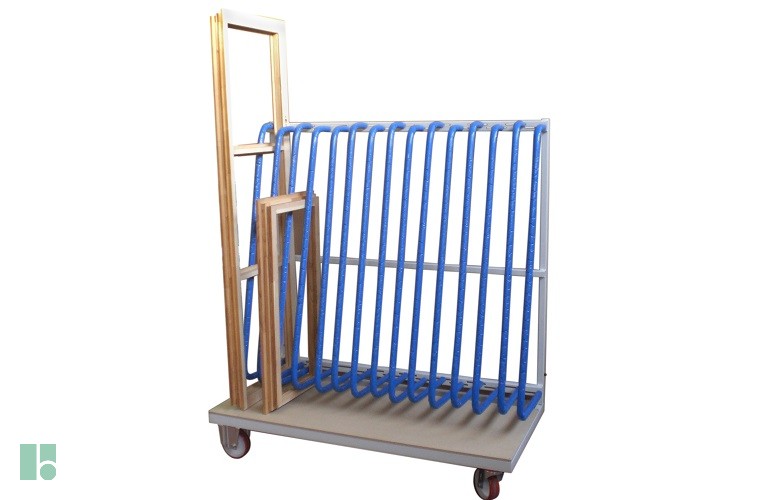 Panel storage
Thanks to the shape of the dividers, it is possible to store different types of windows and panels.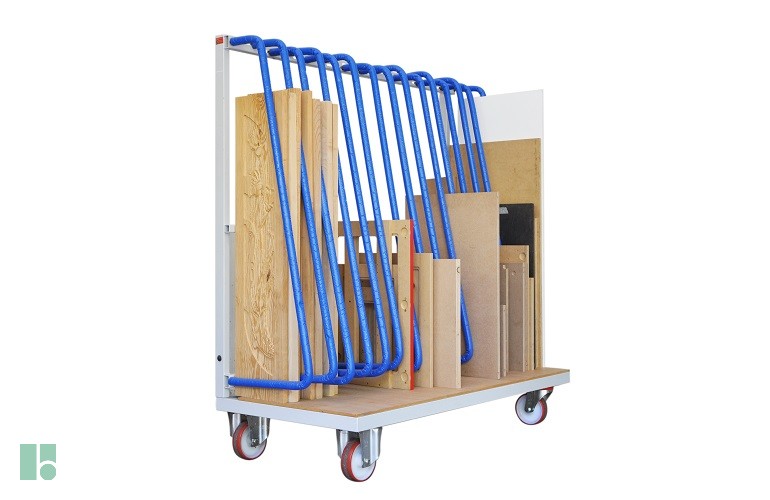 Panel storage
Its dimensions and its structure allow to the operator maximum practicality of use and optimization of the spaces.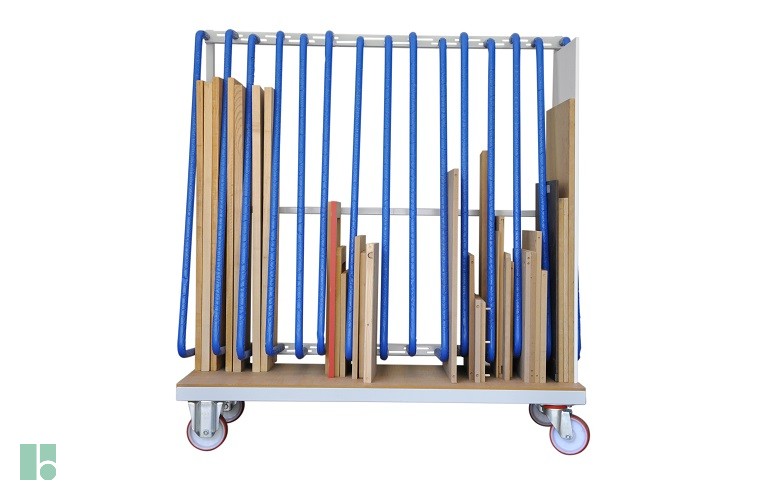 Registration slots
On the upper and lower profiles supporting the round bars, recording slots have been specially made, thanks to which different sized openings can be obtained.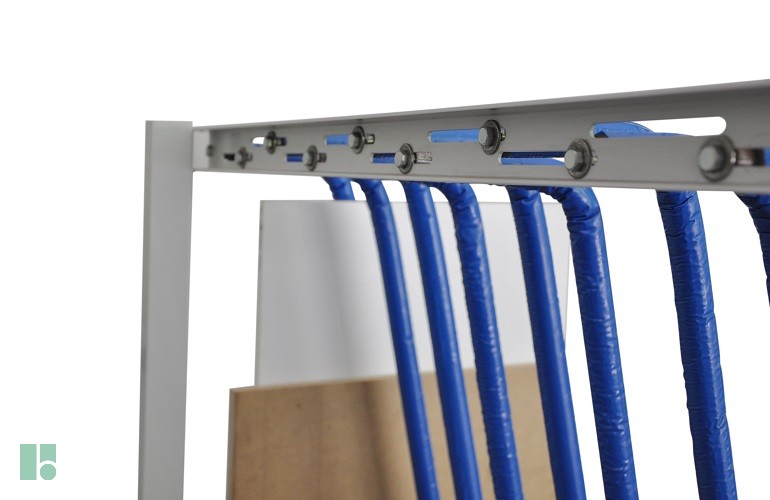 CAV15T (Optional)
ideal trolley for transporting painted frames. Support surface width 1500 mm.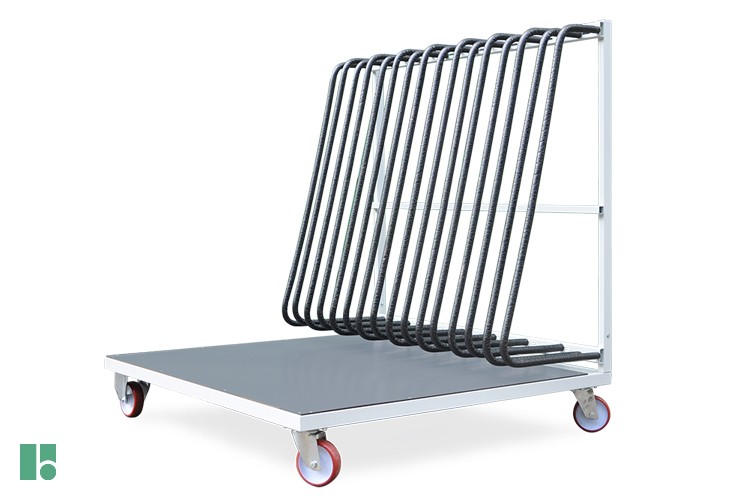 BRAND: BAUSOLA
MODEL: CAV15
check_box
EC legislation:
Compliant
Request infos
BAUSOLA CAV15