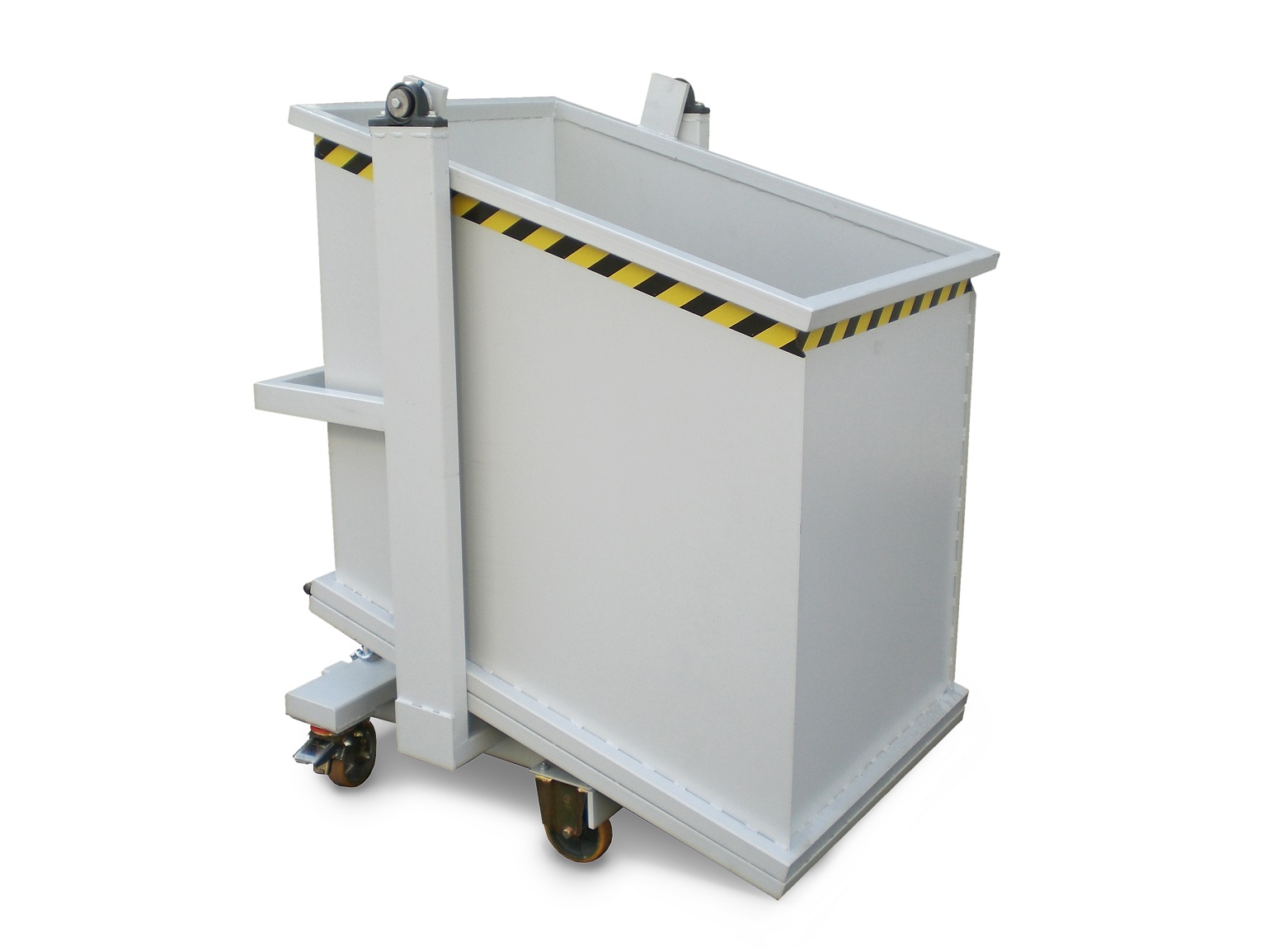 Description
Body, bin, waste/loading container in wood, PVC plastic, aluminium, iron and other materials
BAUSOLA CS
Ideal for loading/unloading waste and scraps.
It allows you to perform the manoeuvre with extreme ease and safety.
The opening / closing of the body occurs due to the movement of the castle of the forklift.
Available versions:
Useful Size Model 1:    1100x1200x900 mm
Useful Size Model 2:    1600x1600x1200 mm
Technical details:
N. 4 polyurethane wheels "TR" – Polyamide core 6, Ø 150 x 40 mm
N. 2 swivel with brakes – N. 2 fixed
Particular security gang
A sturdy steel half-moon allows the closure of the container, ensuring safe and effective tightening.


In the lower base there is a sturdy steel tube for the insertion of the forks and therefore to facilitate the movement of the load with the forklift.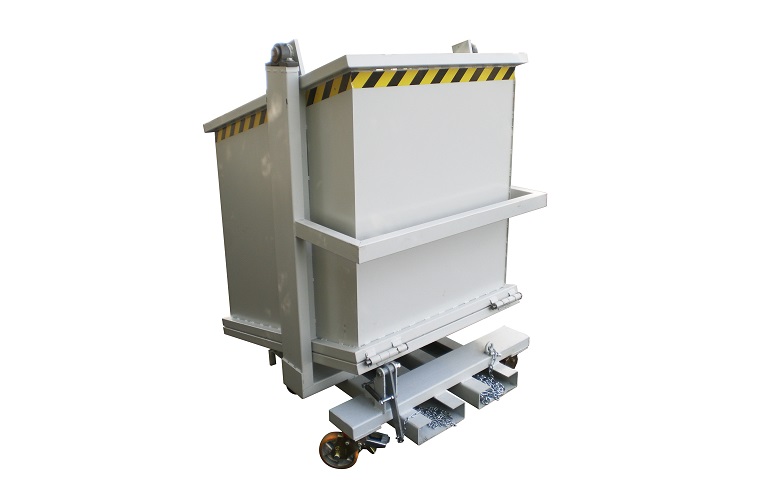 Example of material unloading cycle
The image shows the main phases of material unloading.
 
Thanks to an innovative system, in fact, the lid of the lower part of the body will only open after having mechanically released the safety hook.
 
It will therefore be sufficient to tilt the forklift's castle to create the slope sufficient to overturn the material.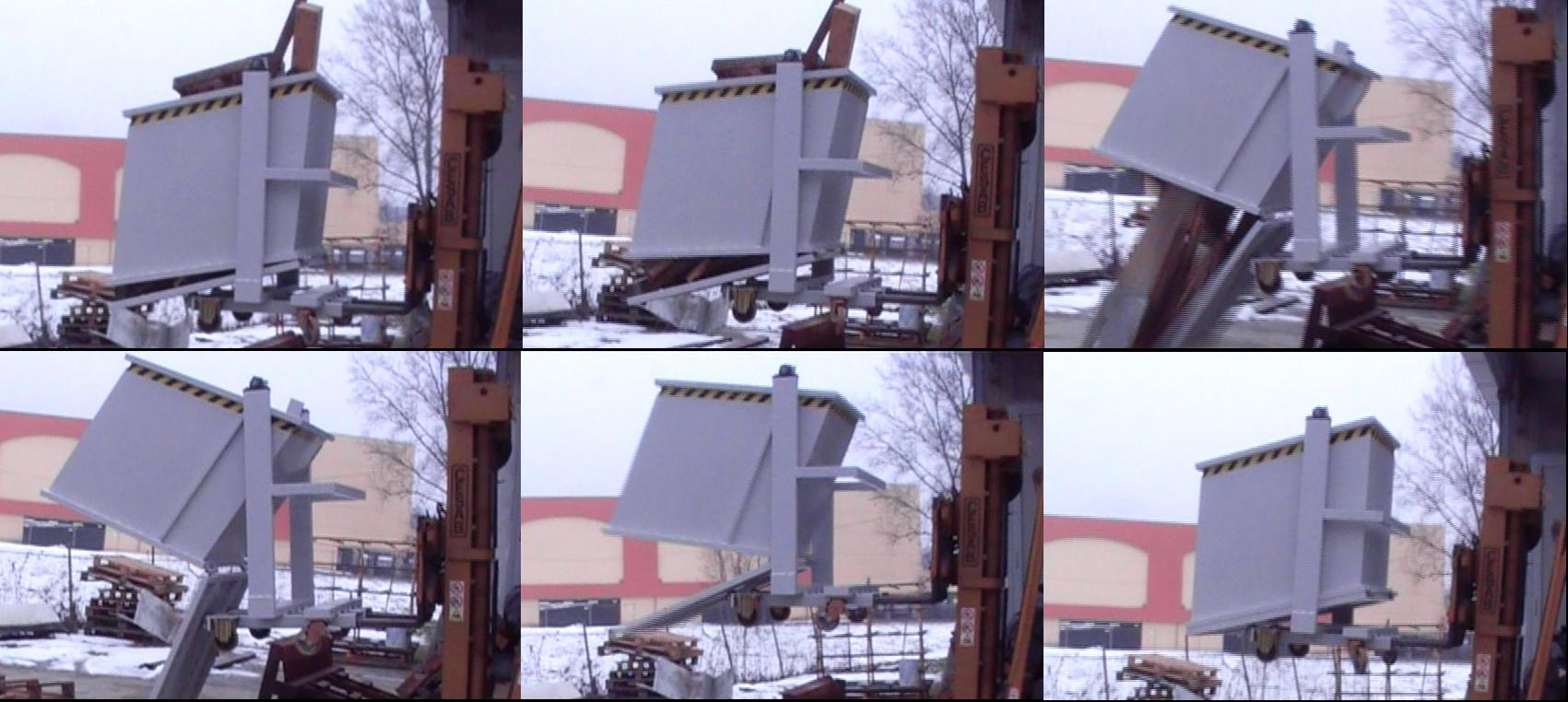 check_box
EC legislation:
Compliant